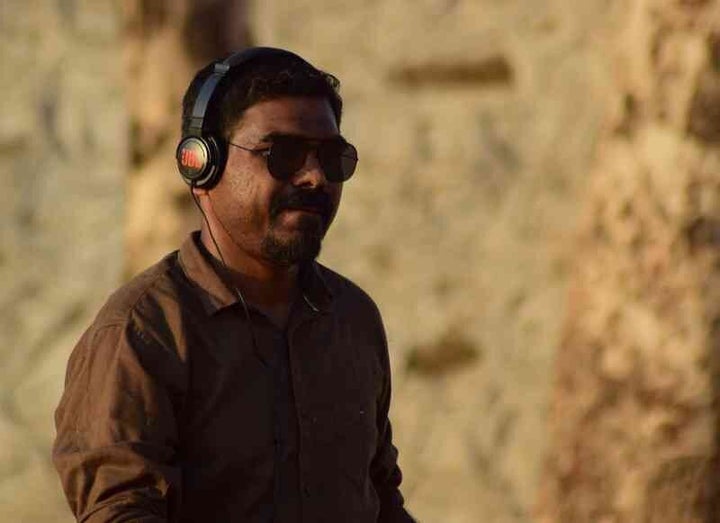 There is a rather meticulously directed shot at the end of Vinod Kamble's debut feature Kastoori (The Musk) in which the film's protagonist, Gopi, chucks a bottle of ittar into a drain. The bottle breaks open, unclogging the muck and filth that's clogging the drain. As the water begins to flow, it gets clearer, the grime washes away in the current. The ittar that has trickled out of the broken bottle floats on the surface, never mixing with the water. In this brilliantly conceived shot, Kamble encapsulates the essence of the film, his own life, and conveys much more than is visibly apparent.
Kastoori follows Gopi (a strikingly sincere Samarth Sonawane), a Class 8 student who belongs to a Dalit family and assists his family with work—cleaning public toilets and sweeping at the local government hospital. These are demanding tasks that require hard work and a strong stomach. When Gopi's alcoholic father loses his job, Gopi has to shoulder the responsibility of his family. He steps in for his father and assists in performing autopsies at the hospital. The idea is revolting for Gopi and the viewer — a 14-year-old being pulled out of school and made to assist in performing autopsies. But like the film's setting and its characters, Kastoori's horrors are based in reality.
When Gopi is recognised by a classmate while doing his job, he instantly becomes the target of shaming and bullying. The stench of the toilets and the morgues that he cleans pervades a significant part of his life and clings on to him even when he's away. It becomes a marker of his social position, and an excuse for kids to tease him. Gopi sets out on a mission to find the elusive fragrance, kastoori, when he hears about its mythological and miraculous origins, as a means to quell the stench that stems from his surroundings and brings him shame.
The film handles its themes with a matter-of-factness, never sensationalising the issues or events it depicts. The self-awareness comes from director-writer Vinod Kamble for whom Kastoori is a work of autobiographical self-realisation. Kamble belongs to a Dalit family of sanitation workers and grew up in Maharashtra's Solapur. His father was a sweeper, and growing up he found himself in similar situations as Gopi. Like Gopi, Kamble was keen on getting an education. Kastoori had its world premiere at the MAMI Mumbai Film Festival 2019. Speaking to Huffpost India about the film, Kamble reminisced about his past life, how it was irrevocably changed by cinema and how he decided to tell his own stories on the big screen.
""I felt that I was sitting in the wrong place. I knew that I had to get out of there and do something. That was the last exam I ever took""
"When I reached Class 10, my father asked me to quit school because it would be of no use when I took over his job," Kamble said. "In fact, being too educated would impede me from following in my father's footsteps." Gopi faces a similar situation in the film. "I resisted it because by that age I had already started to feel guilty and ashamed of doing that work. The way people looked at me and addressed me, I could feel their judgment. And so, I decided to carry on with my studies and for the first time someone studied science in my family. I finished school and even went on to do engineering. That really helped build back my lost confidence."
Kamble became the first engineer from his family and thereby was naturally expected to be the breadwinner. While he was applying for jobs, Kamble once wrote down a script at the back of question paper during an exam in Pune. That's when the realisation hit him.
"I felt that I was sitting in the wrong place. I knew that I had to get out of there and do something. That was the last exam I ever took," he said as he reminisced about the moment when it first dawned on him that what he really wanted was to be a filmmaker.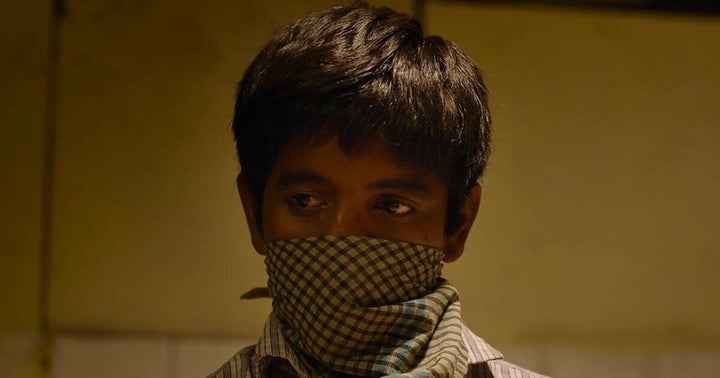 "There's this scene from the film 3 Idiots which has sort of stayed with me. Her friends have come to rescue Kareena Kapoor on her wedding day. As she stands ready to take the pheras and complete the wedding, she is told that there is a car waiting for her. If she gets in the car her life will take a completely different turn, and if she doesn't she will be stuck in that same life forever. That day in the exam hall, I could see the car in front of my eyes. I just decided to jump in," Kamble said.
His decision was met with stark opposition from his family. "My father wanted to throw me out of the house," Kamble said. "He said the way a father feels desperate when his aged daughter doesn't get married, he feels desperate about his son when he doesn't get a job. That's how he felt about me. I was a burden. And while I was a bit angry at them, I knew eventually they would embrace me and be proud of me."
Kamble' was passionate about cinema even as a child. He watched movies tirelessly, sometimes even peeping into other people's homes through the open window to watch some thing that was playing on TV. "There was a scrap dealer in our area that my father used to sell some scrap to from time to time. Every once in awhile I would steal some of the junk that my father had about the house, old bottles and stuff, and just go to the scrap dealer and sell it to him. With the money he gave me I'd watch a movie at the theatre that was right opposite to his shop."
Kamble spent his days as an engineering student watching films from all across the world. Among his most notable influences are Aadish Keluskar's Kaul and Anurag Kashyap's films that he felt drawn towards because of their realism. Kamble was an avid reader of the novels written by Annabhau Sathe, as well as books and speeches by Dr B.R. Ambedkar. But it was when he watched Nagraj Manjule's Fandry, a stirring Marathi drama about caste-based discrimination, that he realised there were other voices like him telling their stories. Maybe it was time he did too.
Kamble returned to his hometown in 2014 and joined a theatre company. "I started working on plays, and later assisting on films. I learned a lot during that period. I also did a month-long course in film appreciation from FTII. And by then I was ready to make my first short film. It was the one I had written on the back of that question paper. The film was titled Grahan, it was completely shot on location and had no dialogues. The film won an award in 2016 and that gave me the validation and encouragement I needed."
It was then that he stumbled upon a newspaper article about Sunny Chavan, a boy who assisted doctors at a government hospital in conducting post-mortems. "I felt there were a lot of common strands in our personal stories. Yet, whatever he had to go through was way more gut-wrenching and horrifying than anything I'd ever heard. Imagine, a young kid doing post mortems day in and day out. When I met him, I was so surprised to learn that he never drinks or smokes or does any form of drugs before he goes in for the post-mortem. He is completely sober, absolutely aware and in control. He has stopped getting fazed by it, and now he is completely numb to it. Imagine what it does to a child's sensitivity for so many years that he becomes absolutely emotionless when cutting up human bodies," Kamble said. "Today he is 25 years old with a masters' degree. But he couldn't find any work and still carries out the post-mortems. He has performed it for about 6,000 odd people so far."
Kamble first portrayed Chavan's story through a short film called Post Mortem, funding it with the help of his friends. It was very well received. It was even screened at the Cannes Film Festival in 2017 and festivals in Poland and Mumbai. After that he decided to expand upon this story and take it to feature length. He wrote the film for over a year, across about 15 drafts of the screenplay. Once he was ready, he looked for producers to back his vision. Fortunately, that was not too difficult thanks to the solid script. His film was on the floor soon.
The idea of kastoori comes from lore. It is about a male blackbuck that has a special pouch in his body which produces a heavenly fragrance called deer musk which spreads throughout the jungle. The deer is transfixed by that smell and wants to find its source, unaware that it is coming from inside him. He roams the jungle but never locates the source, never realising it was him all along.
Kamble said, "Everybody has a different kastoori in their life. Something that's their own which they are unaware of. Something which defines them and reminds them of themselves. For me, my kastoori is the smell that used to come from my father's hands when he would lovingly pet us after he got home. It was a horrible smell, reeking of the toilets and sewage, but somehow over the years, I came to associate my father's love with the smell of his hands."
While shooting a scene for Kastoori, where a man entered a manhole, Kamnle realised that the actor was not dirty enough. "Without telling anyone I straightaway rushed to him and slathered some muck from the manhole on to his body wherever I needed it. I washed my hands and came back to the monitor to see the shot. At some point, involuntarily, my hand touched my face and my hand smelled exactly how my father's hands used to. I was instantly transported back 20 years to when I was a kid and felt so emotionally overwhelmed. No one around me knew or understood. This smell is my kastoori: the smell of my father's labours that he did for years just to provide for us and nurture us. It is what defines me and it is what drives me,"Kamble said.