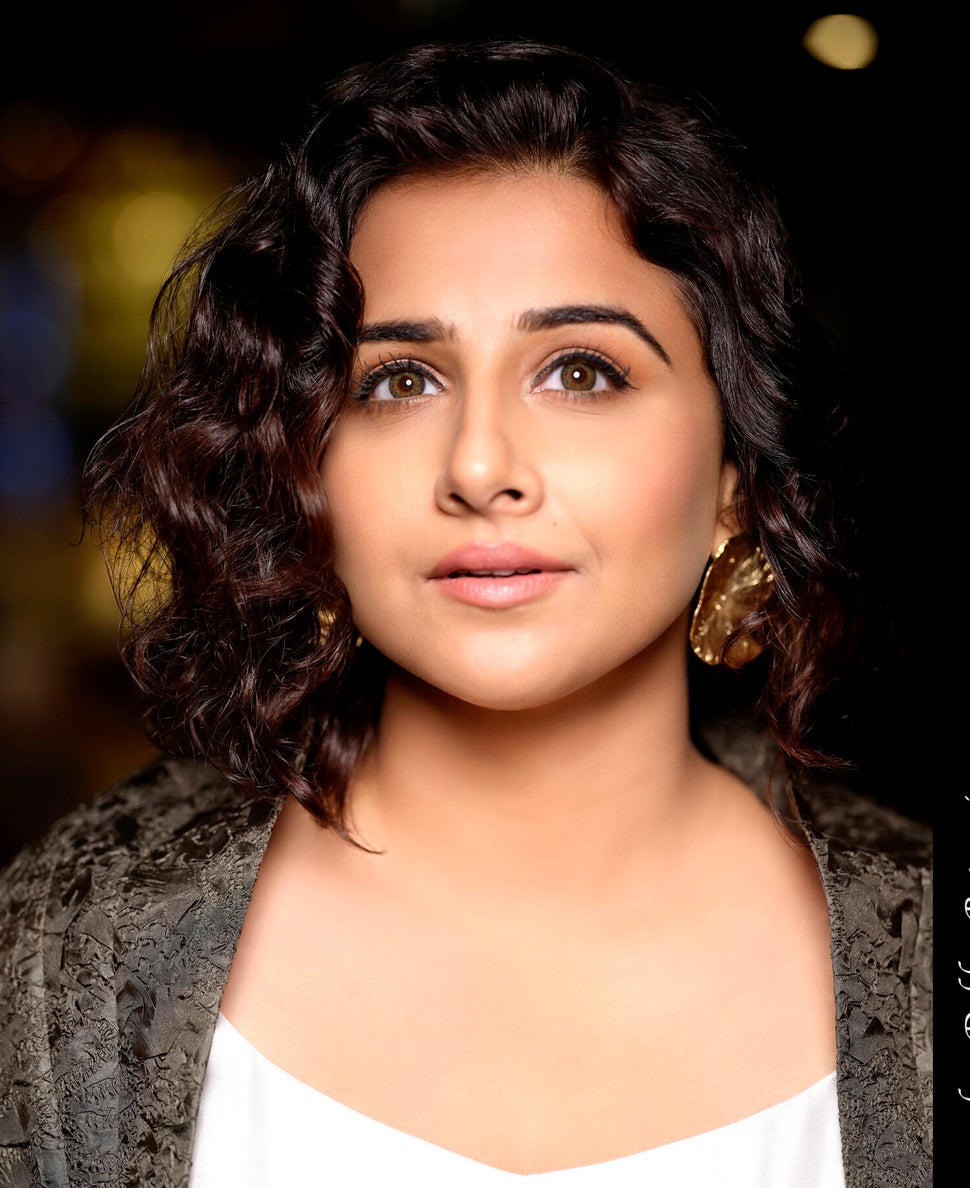 One evening at her plush Juhu Tara Road apartment, Vidya Balan was panicking. Her husband Sidharth Roy Kapur had asked the maids to send his clothes to the laundry and they forgot. So when he wanted to wear that outfit, it wasn't washed and ironed.
"I went into guilt because I felt I should have overseen the maid's job. I told Sid I was sorry." Roy Kapur turned to her and said she shouldn't have to be. However, the pattern didn't stop. Every time a minor household chore wasn't done, Balan found herself spiralling into bouts of guilt and anxiety, trying to appease her husband for what she perceived as her domestic imperfections.
Distrubed that his wife was feeling this way, Roy Kapur sat her down and said, "You weren't like this before we got married, so what's changed?" That, Balan said, really made her take stock of her emotions. "I had to train myself to not feel guilty. I had to train my mind into accepting that it's okay if I don't know if we've run out of vegetables at home."
Clad in a turquoise salwar kameez, the Kahaani star adjusted her heels before finally taking them off and putting her feet up on the chair. Those who've interviewed the actor before would attest to the fact that that's when she's most comfortable.
We are in what appears to be the conference room of Roy Kapur Films, her husband's production company. In a bay next door, filmmaker Shonali Bose is putting final touches to Priyanka Chopra-Farhan Akhtar starrer The Sky is Pink, which opens at Toronto today. Hansal Mehta has just wrapped up a meeting. A gaggle of young, bespectacled, MacBook-and-Starbucks-balancing men and women hurry around the office, which has long, glass doors and a wall full of posters of movies Roy Kapur produced during his time at UTV.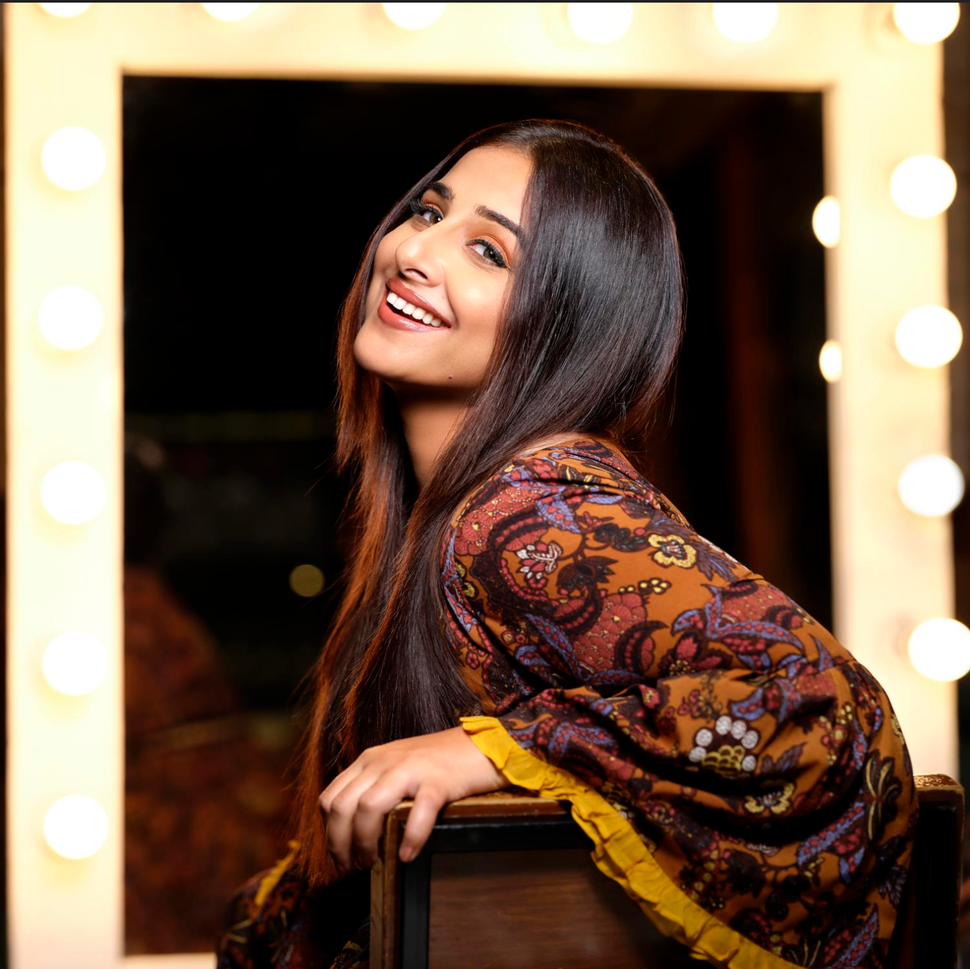 Balan appeared to be at home here. As she settled more comfortably on the chair, she mused that her predicament of worrying about household chores came from the patriarchal conditioning deep-rooted in most Indian women.
After her marriage, a quiet ceremony in Bandra in December 2012, her mother said, "At least now learn to cook."
"I said, 'Why? I'm earning money, if I want food and there's no maid at home, I'll call for food or I'll go out and eat.'She said 'no, as a woman you should know how to cook' and I said 'no yaar, I'm not interested, I'm not going to learn how to cook. Why aren't you telling me to get married to someone who knows how to cook?'"
The casual sexism wasn't confined within the house. Friends from the industry also warned her that her husband "has a lot of people over a lot of time so make sure that you have a well-trained staff to take care of that". The actor was aghast. "I wanted to say 'what if I have people over all the time, is he going to train the staff?'"
At the time of her marriage Balan was at the top of her career, with critical and box-office hits such as The Dirty Picture, Kahaani and No One Killed Jessica. And yet, the actor, like many other women, had to deal with feeling a lot of guilt for having a successful career.
Not very different from Mission Mangal's Tara or from Tumhari Sulu's Sulu, who, although a homemaker at first, has to eventually learn to prioritise herself and not be consumed by socially sanctioned domesticity.
"When that evening, Siddharth said that to me, I realised holy crap! Am I one of the women that I didn't want to be?"
Body Shaming
Born and raised in the eastern Mumbai suburb of Chembur, a much-sought after address in the '70s that has now transitioned into a sleepy suburb, Balan graduated from the city's St. Xavier's college with a degree in sociology. Her parents, though supportive of her wish to pursue acting, insisted that she complete her education.
Despite several false starts in the Malayalam and Tamil film industries, her first film to release was the Bengali drama Bhalo Theko. However, it was Pradeep Sarkar's Parineeta, a compelling drama where she co-starred with Saif Ali Khan and Sanjay Dutt, that made Bollywood sit up and take notice. As Lalita, the actor excelled in the role. She followed it up with Rajkumar Hirani's Lage Raho Munna Bhai, Mani Ratnam's Guru and Nikkhil Advani's Salaam-e-Ishq.
However, between 2007-2008, Balan was being written about not for her acting endeavours but for something else—her body and the clothes she was wearing. Magazines and newspapers carried unflattering articles about her fashion sense, including scathing takedowns about the ensemble she wore at the Cannes Film Festival.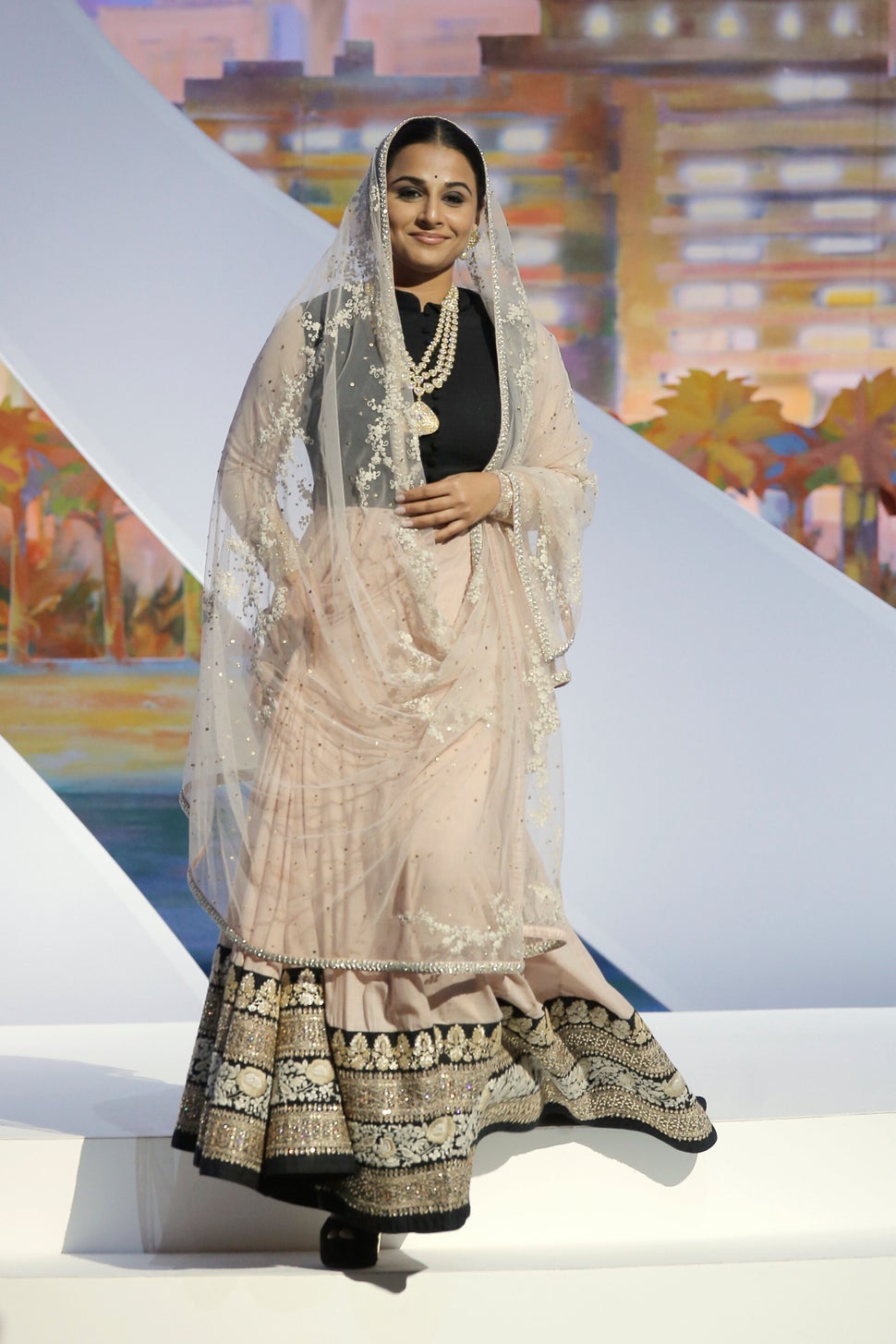 Simply put, being woke wasn't in vogue then. "I would have an out-of-body experience every time I made an appearance because I didn't know whether I was dressed right. In those days, there weren't that many stylists," she said, adding that she was never someone who enjoyed shopping for clothes. "I was trying to do western wear, because I thought it was the thing to do, despite being uncomfortable in it. That's what backfired."
Balan said that it has been a long process of reading, exercising and support from friends that has helped her accept her body—she had been shamed a lot for it, including by one of her former boyfriends. In her desperation to conform to Bollywood's norms of an ideal body, Balan, under the misdiagnosis of a nutritionist, also took weight-loss pills that left her exhausted.
"Stop fighting your body. It's the only place you have to live. This is what I've learned through the years. I fought and hated my body for a long, long time. For as long as I can remember. A lot of young girls might have these issues but you've to work towards loving and accepting yourself."
Until a few years ago, producers would call up the actor and offer an exciting part but it came with a caveat. "You will have to lose a lot of weight for it, haan," they'd say.
"I would tell them that I can't," she said. She'd further tell them, "I will not be made to feel bad for my body. I'm going through some challenges and I exercise regularly. I eat correct. I even tried to change my lifestyle but this is my body. I'm not going to think that I'm not hero material because I don't fit a certain size. But if you think your hero needs to be a certain size, please go and cast someone else."
Soon after, the body-shaming comments cleverly disguised as weight-loss-character-requirements stopped.
But the roles were still trickling in.
"If you want me, this is what you get."
Taking it easy
Over the past few years, Balan has become more selective about the projects she undertakes. A lot of it is driven by the position that she's in, where she's allowing herself the indulgences which she would once feel terrible for.
"As women, you feel guilty if you can't account for your time. I'm unlearning that."
After the success of The Dirty Picture, Balan and Roy Kapur had set off for a vacation. "I just didn't know what to do with myself. I'd go to the bath for a relaxing shower but come out within minutes. Over the past few years, I've had to tell myself that it's okay to not be consumed by work and enjoy the finer things in life. The happier you are, the healthier you are."
When she's not on the sets of a movie or an ad film, she's usually spending time by herself, a habit she said more people should cultivate.
"I spend a lot of time by myself," she said. "I read. I watch stuff, do my yoga, have a leisurely cup of tea, spend time with my family. My mother lives in the building right across ours and then there are my sister's kids who are my lifeline. I give myself permission to do nothing and only pamper myself. Like get a massage."
It's not uncharacteristic for Balan to sprinkle her words with parables. Having endured complex self-esteem issues and dealt with the pressure of crafting an endearing public persona, she speaks in a measured yet enthusiastic tone, dropping casual profundities with ease.
"You can only respond to life. You can't control it."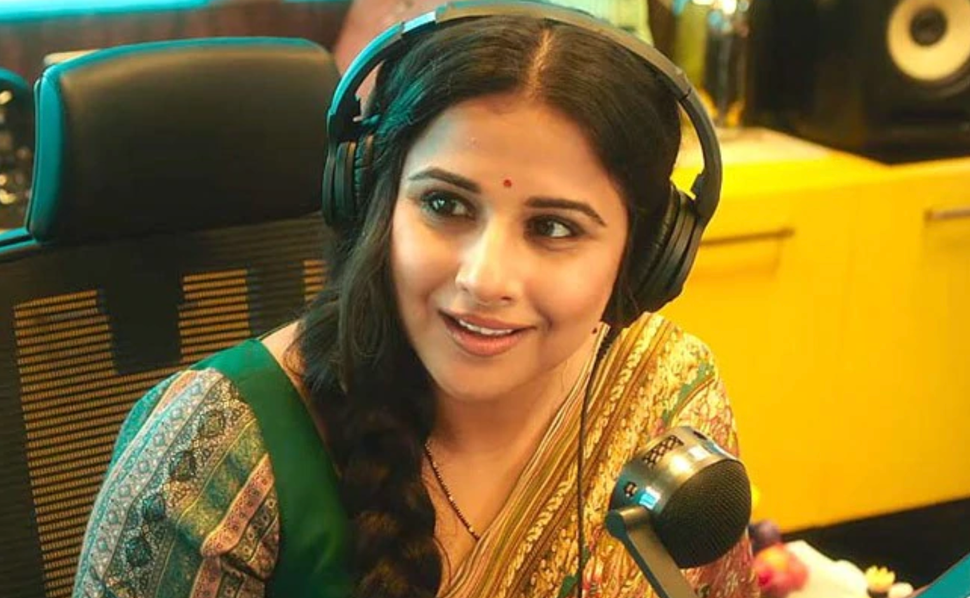 Modern Feminism
Whether it's Vidya in Kahaani or Sabrina Lall in No One Killed Jessica or Sulu in Tumhari Sulu, Balan has carved a niche for herself by playing realistic, strong parts in films that have empowering narratives for women. Even in a mediocre film, Balan often shines, lifting the screen with her endearing presence.
In Mission Mangal, she plays Tara, an Indian everywoman who is expected to balance work and domesticity with clinical precision and is still made to feel bad for not giving enough time to her children.
Balan's is the only fully-fledged character in an otherwise dumbed-down film. "She was unapologetic about the fact that she loved her job. Her husband didn't even know how to pay the electricity bill because he's never done it. But she tells him to not make her feel guilty."
Tara's track, Balan said, captures the modern-day conflict where men are yet to come to terms with the image of the working woman. "I keep saying that there is a new woman but there's not yet a new man."
"The new woman had no choice but to break the shackles but men have been raised a certain way where they've always felt entitled. Now they're trying to negotiate modern notions of equality and feminism. It's a conflict for them but it has to change."
Balan said that for most women, working is still an "allowance".
She said, "How many times have we heard a woman say 'Oh, my husband, my parents, my children, are very supportive.' Does a man ever say that or is even asked if he has 'permission' from the family? I think it comes from a place where we're wired to feel that we have to take collective responsibility of being nurturing, where you have to put everyone else before you."
Apart from Tara, Sulu and Sridevi's Shashi from English Vinglish are also characters that embody this dilemma in all its complexity.
As narratives of women characters change in cinema, there's been a seismic shift in the way they're asserting themselves off screen as well.
"If it's been proved, then I'd find it difficult to work with them. But if it's not been proved and if it's in a vague zone, then it becomes very difficult."
However, she said that her empathy would always lie with the woman.
"I'll always give the benefit of the doubt to the woman. Women finding their voices is a very fortunate thing. It may seem that the movement has died down but trust me, it'll come back again."
Men, she said, need to understand the place where the anger is stemming from.
"Squeezing a woman's hand too tight may not be the most offensive thing but it will still anger me because it's triggering," she said, adding, "When something major had happened, I couldn't use my voice, I couldn't fight it. So another person might bear the brunt of it. Whenever a raging tide rises, there's collateral damage. The anger has been building for years and it's only now that it's seeing an outlet. Let it exist. "
Coming soon
On the film front, there are reports of an Indira Gandhi biopic to be directed by Ritesh Batra but talks are still at a nascent stage. However, in summer 2020, she'll be seen essaying the role of math genius Shakuntala Devi in a film directed by Anu Menon and produced by Vikram Malhotra.
What does she ask herself before signing on for a movie?
"Do I want to tell the story? How badly do I want to tell it? Do I want to tell it from the perspective of the character that's being offered to me? Sometimes it's possible that some other character in the film is more appealing to me."
"Oh yes. Invariably it's the part offered to the male actor."