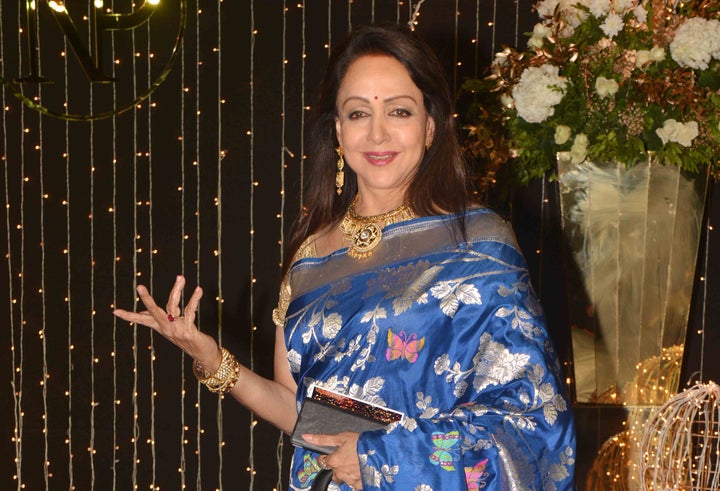 Actor and MP Hema Malini found herself in a photo op she didn't seem entirely prepared for — this one which involved her sweeping the streets with a massive broom.
The MP, along with colleague Anurag Thakur, participated in a 'Swachh Bharat Abhiyan' programme held inside the premises of the Lok Sabha. Like the ceremonial Swachh Bharat programmes of the past, it included a press meet and a photo opportunity showing the MPs sweeping the metalled road inside the Parliament. While the actor's colleagues and fellow member of Parliament Anurag Thakur are seen expertly sweeping the road, Hema Malini is seen struggling with the broom.
Pretty much everyone had the same question as the tweet below.
Her ordeal, predictably, did not go unnoticed in Twitter, leading to a spate of hilarious tweets.
And obviously, the water purifier commercial she stars in, came up.
Followed by a dig at the entire Swachh Bharat initiative.
And a snarky reference to her saying in an interview that though she had done a lot of work in her constituency, she doesn't remember everything in detail.
How could cricket be far behind in the World Cup season?
Honestly, this seemed like an accurate representation of what was perhaps going on in the actor's mind.
People were really into this video.
Someone, however, pointed out that this was a sort of old joke.
ANI quoted the MP saying that she would kick of a similar programme in Mathura the coming week. Pretty sure Twitter can't wait.