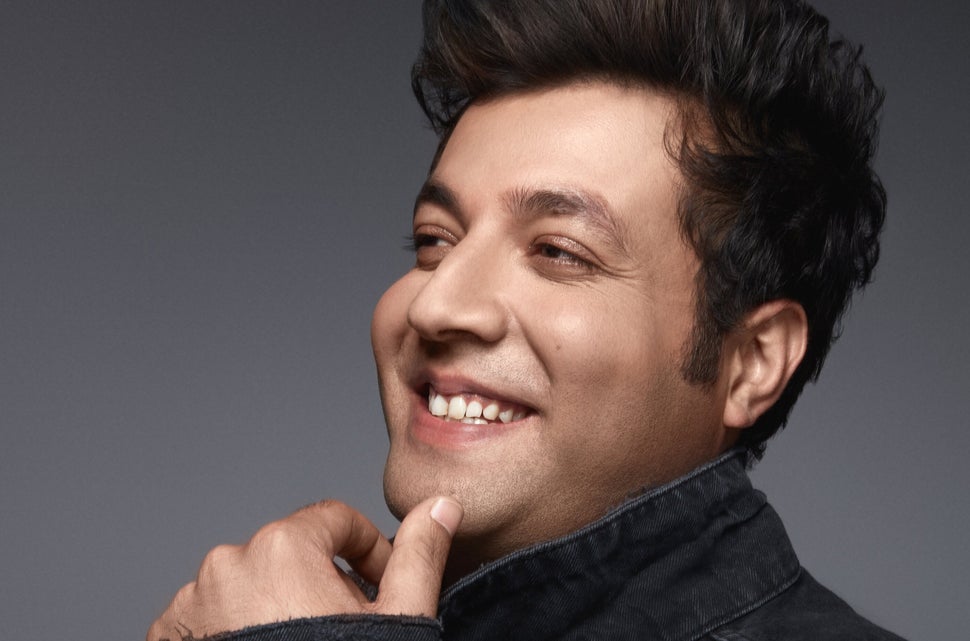 MUMBAI, Maharashtra — After several months of rejection, Varun Sharma got a call.
"Hero ke friend ka role hai," said a prophetic voice on the other end. "Let's get you over and sign the contract."
Sharma, who was keeping himself afloat with odd jobs and occasional injections of cash from his parents in Jalandhar, leapt at the opportunity.
It was the winter of 2008.
However, the excitement built up over the phone fizzled out at the producer's office, where Sharma was handed a single A4-sized page with six lines of text.
"Isn't a contract a thick booklet of sorts?" he asked in a voice mellowed by years of disappointment. "One where you first sign initials and then your whole name on Page 22 or something?"
With no answer forthcoming, Sharma did the film anyway. The film was released, but he's sure you won't remember him in it.
But wasn't he the hero's friend?
"On the sets, I realised that I was one of the hero's friends. You see, the hero had several friends — 12 in all."
Sharma wouldn't say which film this was, but a cursory glance at his IMDB page suggests it could be London Dreams, starring Salman Khan, Ajay Devgn, and Asin. Sharma's name in the credits too; his role is "groom on horse".
The myth of the Bollywood struggler-turned-star has provided meaning to Mumbai's millions since the heyday of Bombay cinema. From Pyaasa to Gully Boy, the industry has feasted on the shattered dreams of young dreamers who look into their mirror in India's dusty towns and mega cities, and see a movie-star reflected back at them.
Yet, at a time when "nepotism" has become a punchline in jokes cracked by star kids who ought to know better, Varun Sharma's unlikely rise offers the sort of wholesome family entertainment that Sooraj Barjatya is most celebrated for.
And Sharma, for his part, tells it with the comedic timing and melancholic satire that he excels in and often recreates in his screen avatars.
"You know, I'm not really the guy with six packs," Sharma clarifies at the outset of the interview, dispelling a major myth that has chased his celebrity. "I mean, I totally can be. But I'm not."
Act 1: Origins
Varun Sharma was born in Jalandhar, Punjab — not far from Amritsar, the city where India's first-ever bonafide superstar, Rajesh Khanna, was born.
But where Khanna found stardom soon after he won the 1965 All India Talent Contest, organised by United Producers and Filmfare, Sharma had Baazigar, and his maa ka aashirwad.
"I fell in love with the movies while dancing to Ye Kaali Kaali Aankhein," Sharma said, explaining that the Shah Rukh Khan-Kajol earworm from 1993′s Baazigar, which would often play on his television, got him addicted to cinema.
So nearly two decades later, it was only cinematic justice when he landed Dilwale (2015) a film with Shah Rukh Khan and Kajol, directed by Rohit Shetty, master of the modern potboiler. As fate would have it, he also would go on to work with Abbas Mustan [in Kis Kisko Pyaar Karoon (2015)] the directors of Baazigar, the film that had the Ye Kaali Kaali Aankhein song.
But back in 2008, at the age of 18, Sharma had signed up for a media and entertainment course in Institute of Technology and Future Trends, when he picked up a side gig on the sets of West is West (2010), the sequel to the Om Puri starrer East is East, and the Shahid Kapur-starrer Mausam (2011), both films shot in Jalandhar. The job required him to gather the menu cards of all the restaurants nearby so the line producer could decide what meals needed to be ordered for the cast.
Nonetheless, it was a job in "films" and Sharma was delighted.
After completing his course, the only logical progression for Mr. and Mrs. Sharma's young son was to parachute into Mumbai. "What else could I do? I just knew I had to be in the movies. Or nothing else."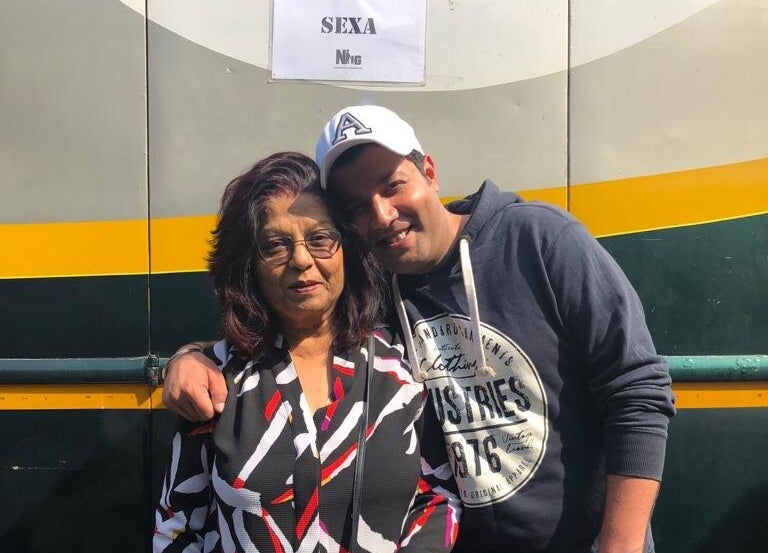 His mother, the head of the department of fine arts at Jalandhar's DAV college, gave him a meagre allowance to chase his dreams, and soon grew accustomed to fielding the disconsolate phone calls that invariably followed each rejection Sharma faced.
There were many, but the one that really broke his heart was from his "Groom on Horse" days. After pack-up one day, the film's cast and crew was served dinner.
On Bollywood sets, food is served depending on where you fall in the hierarchy. Technicians, background dancers and spot boys have a different enclosure from the main cast and crew. When Sharma's turn came, he noticed that they were serving portions from used paint boxes.
"They didn't even cover it with a foil," Sharma recalled.
That night, Sharma broke down and called up his mother. She asked him to come back at once. "What else will she say?"
But Sharma's determination to succeed overpowered his fear of failure.
Act 2: The Hustle
For two years, Sharma auditioned for everything: Teleshopping ads, TV soaps, telly films, B-grade movies. He was selected for exactly zero projects.
"I got rejected everywhere," he said. "Everywhere, lol."
He found a job as an assistant to casting director Nandini Shrikent, which marginally subsidised his expenses. He didn't have to sleep on a railway platform at Dadar station, he didn't have to survive on a meal of Parle G biscuits dipped in water. There was a clean apartment at Mumbai's Yari Road he could afford, thanks in no small part to the financial support from his mother, emotional support from his sister and the moral support from his Jalandhar friends.
"I'd say this to all aspiring actors: it's only through a support system that you can survive. The struggle can get lonely and you need people around."
When he heard that Farhan Akhtar's production house, Excel Entertainment, was casting newcomers for a film, he spiralled out of control. Sharma knew it: this was his classic make-or-break moment, afforded to the conventional Bollywood hero once in his lifetime.
"I must have spent months preparing for that audition. These were the guys who made Zindagi Na Milegi Dobara, I couldn't just show up like an amateur."
He read, watched and rehearsed. In front of the mirror, over phone calls, and in bathrooms. Could this be his life-changing moment? Could years of rejection finally make way for a life of acceptance?
He gave the audition. It went ok—he thought. Days went by, but his phone didn't ring. And then it did. Varun Sharma had bagged the part.
What's the first thing he did?
"Called up Mom. Said, Mummy, the guys who made Dil Chahta Hai and Don and ZNMD, they're making this film. I'll be on the poster too."
There was silence on the other end of the line. Nobody spoke a word.
"On that day I realised what the proverb which we were taught as kids meant: silences speak louder than words."
Act 3: Climax
It's the day of the Fukrey premiere. Sharma's family from Jalandhar flew down and sat on front seats at a preview theatre in downtown Mumbai. People clapped. Producers were happy. Trade said that the film would need strong word-of-mouth to work. After the credits rolled, Sharma went up to his sister.
"What do you think?" he asked her. She was gobsmacked. "What, it's such a simple film, did you not find it funny?" he pressed on.
The sister, he later realised, was having epiphanies of her own. She had barely processed the film. Seeing her brother on the screen was too surreal to pay attention to trivialities such as plot and dialogue. She came to him and said, "Varun, all these years were spent only to cover this short distance," she said, pointing to the space between the front row and the screen.
"That's it. That little distance."
The siblings choked. The mother watched on, staying till the very end of the credits. In a classic filmy style, he'd go on to buy a gold bangle for her from his first pay cheque. As for himself? How does success look like in its most materialistic form? Well, from sweating it out in auto-rickshaws, he now drives a BMW 6 Gran Turismo. He still lives in Yari Road but in a much bigger apartment.
But Sharma says that despite Fukrey being one of the sleeper hits of the year, he was still unsure if he was here to stay.
Months later, that anxiety would be quelled too.
On an overcast day in late 2013, Varun Sharma was on his way to JW Marriott,, a central hotspot in Juhu often frequented by the movers and shakers of Bollywood. A writer-director team wanted to see him for a meeting. The script was a comedy. After settling in, the duo began narrating the story.
Moments later, Sharma was sobbing, much to the panic of the writer and director, who were wondering why a comic script was inspiring tears. Sharma composed himself, shrugged off the momentary distraction, and asked them to continue. The hero was back in character. The meeting continued without any dramatic outbursts.
"Because that's the moment I had been waiting for all my life," Sharma says. "That's the moment that summed it up for me. My life had changed," he says.
"From giving auditions, I was getting narrations."