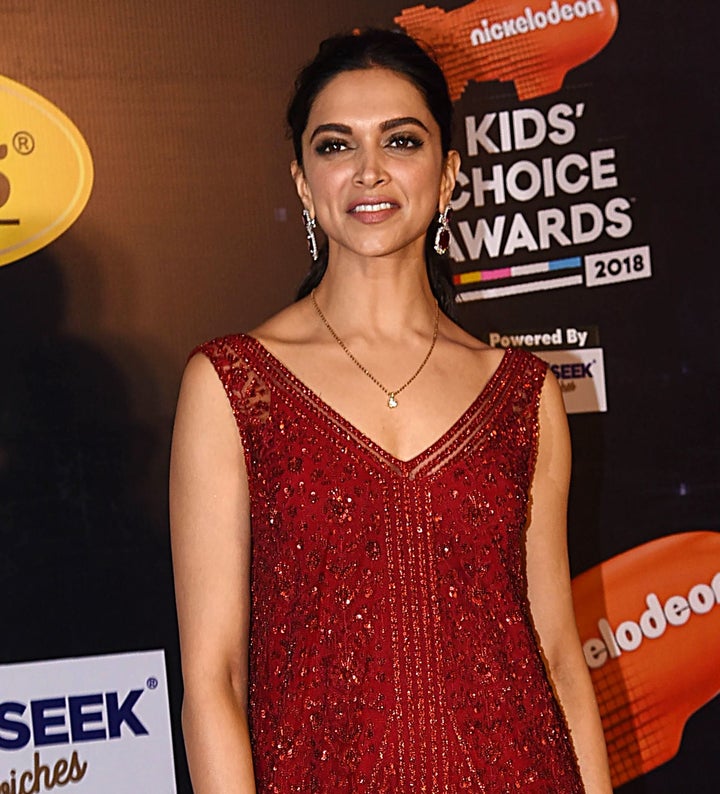 Earlier on Tuesday, the Mumbai Film Festival (MAMI) announced that Kiran Rao was stepping down as festival chairperson, a post she had held since 2014, the year Shyam Benegal stepped down and MAMI was revived from its deathbed.
A Mumbai Mirror report said that Padukone's "notable evolution into a credible actor, her connect with the youth, and her incredible work to create awareness about mental health" played a crucial role in the decision.
But there's more to it. Two people familiar with the development told HuffPost India that having Padukone as chairperson will ensure the festival gets the financial support it needs to stay afloat.
The decision to elect Padukone was officially taken on January 17 at a meeting that took place at festival director Anupama Chopra's office in Mumbai in the presence of board members Padukone, filmmakers Zoya Akhtar, Siddharth Roy Kapur, Kabir Khan, Rohan Sippy, Vishal Bhardwaj, Vikramaditya Motwane, MAMI creative director Smriti Kiran and Kaustubh Dhavse, who is joint secretary of the government of Maharashtra.
The decision was unanimous and the two people cited above said only one person had reservations, which she made clear at the onset—Padukone herself.
Padukone, these people said, wasn't entirely convinced about the idea of being the chairperson of a film festival, something which, by her own admission, she "has little knowledge of".
"She didn't ever claim to have any knowledge about film festivals or any expertise on art house cinema. In fact, she asked several times, 'are you guys sure about this? Should we really do this?'" said one of these people on condition of anonymity.
Padukone also said that she wouldn't make a long-term commitment of five years and would be on board for a year to see "how things pan out", the person said.
So why exactly was the board keen on having her?
"To keep the big sponsors happy," the person said.
"Unfortunately, marketing the festival and ensuring the money keeps coming in has become one of the dominant features. And for better or the worse, Bollywood is the only way that the sponsors will stick around as the presence of a top star ensures tremendous media coverage," the person added.
The second person cited earlier confirmed this.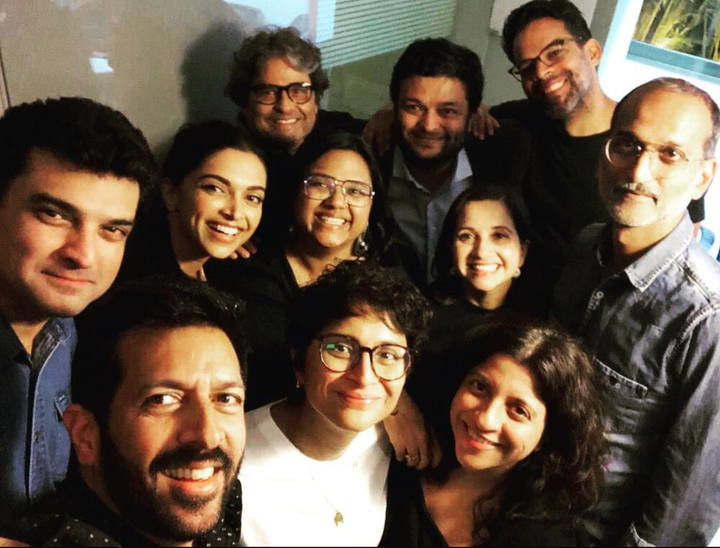 Weeks before Padukone was elected chairperson, Rao and Chopra had informed the board that Rao would be stepping down. The festival's top brass had also asked board members to come up with a replacement whose name would attract sponsors and ensure that the top tier of Bollywood showed up at the festival's opening and closing ceremonies, both heavily publicised events.
Priyanka Chopra and Karan Johar were the other names considered for the position, but eventually consensus veered towards Padukone.
Another key person HuffPost India spoke to confirmed that having Padukone was largely a strategic marketing decision.
"Look, if you try to be a purist about it, you won't have a festival in the first place. Now, the presence of stars ensures a certain visibility which doesn't restrict the festival to an art-house bubble of cinema elites. It helps MAMI go mainstream. That was a motivating factor to have her on board and nobody complained," the person said.
It is learnt that there was complete transparency in the nature of these conversations and Padukone was well aware that she was being elected to ensure the participation of her other A-list friends and also, as a source put it, "attract the right kind of people".
To which, Padukone said, in the same January 17 meeting, that if her participation helped the broader cause of the festival, she was okay with it.
Countering the argument that a festival chairperson needs to have an intimate understanding of the functioning of a film festival and must also possess enough familiarity with festival films, a source said that the chairperson's post "in any case is an honorary title".
"The day-to-day work of the festival is done by the director (Anupama Chopra) and the creative producer (Smriti Kiran)."
MAMI's need to have a Bollywood A-lister headline a film festival which aims to showcase an alternative to commercial Bollywood fare is indicative of how India needs better financial models dedicated to arts and culture. While the Maharashtra government does offer monetary support, the recent move by MAMI suggests it isn't nearly enough to cover the expenses of running the show.
Sources also spoke about Padukone, who was already an existing Board member, being a commanding voice of reason in previous MAMI meetings. Her celebrity, it is learnt, often helped in propelling her point.
The Board had convened to decide whether the festival would feature any titles associated with Phantom.
"It was Padukone who took a firm stand, saying people weren't going to look at nuance and the fest had to take off movies that were associated with Phantom or anybody who had been outed during the #MeToo movement," the source said. "Her word carried weight and that's what MAMI eventually did."
MAMI had come dangerously close to shutting down in 2014, when nearly all its sponsors had pulled out. It has become a presence to reckon with after Rao, Chopra and Smriti Kiran took over—they revived the festival by seeking donations from Bollywood stars, friends from the corporate world and crowdfunding campaigns.
"Nobody wants to witness a repeat of what happened and so these are all decisions to keep the festival comfortably afloat," the source concluded.
HuffPost India sent a list of questions to MAMI festival director Chopra, who said she was "not at liberty to discuss festival board meetings".
We sent a questionnaire to Kiran Rao and Deepika Padukone, who have not responded yet.
A short while ago, however, Padukone tweeted, "What an absolute honour. Let's do this," along with a picture of the morning announcement.