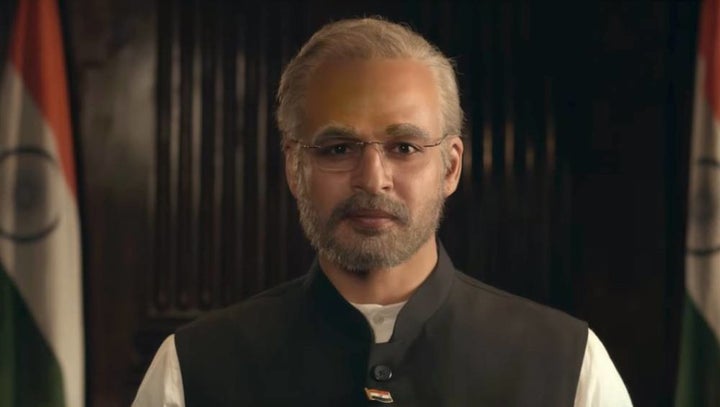 In what can only be compared to the propaganda films of Leni Riefenstahl in Nazi Germany, the trailer of Narendra Modi's biopic dropped last night.
Titled PM Narendra Modi, the Omung Kumar-directed film paints Modi as a hardworking sanyasi who rose from being a tea-seller to India's Prime Minister.
Although the film's official synopsis said that it will chronicle Modi's journey from his humble beginnings to his sweeping victory in the 2014 elections, there are plenty of references of attacking and destroying Pakistan, a foregrounding of the recent turmoil in Kashmir.
The most worrying aspect, however, is the part where the film depicts the Gujarat riots.
In the few glimpses that one catches, Modi appears to be heartbroken as Gujarat is engulfed in riots, even physically saving children from the carnage, he's been accused of orchestrating.
In its verdict on the riots, the Supreme Court of India had called Modi a modern-day Nero, saying, "The modern day Neros were looking elsewhere when Best and were probably deliberating how the perpetrators of the crime can be protected."
Sanjiv Bhatt, a senior police officer in the Gujarat intelligence bureau during the 2002 riots, had submitted a sworn testimony in the Supreme Court, alleging that in a meeting on the night before the riots, Modi told the cops that the Muslim community 'needed to be taught a lesson' following the Sabarmati Express attacks which led to the death of Hindu pilgrims.
It's evident from the trailer that none of the troubling aspects that have dodged Modi over the years are going to find a mention in the film.
The RSS, a right-wing Hindu organisation, however, gets a cute nod in the trailer.
Be prepared for yet another whitewash right before the 2019 elections.