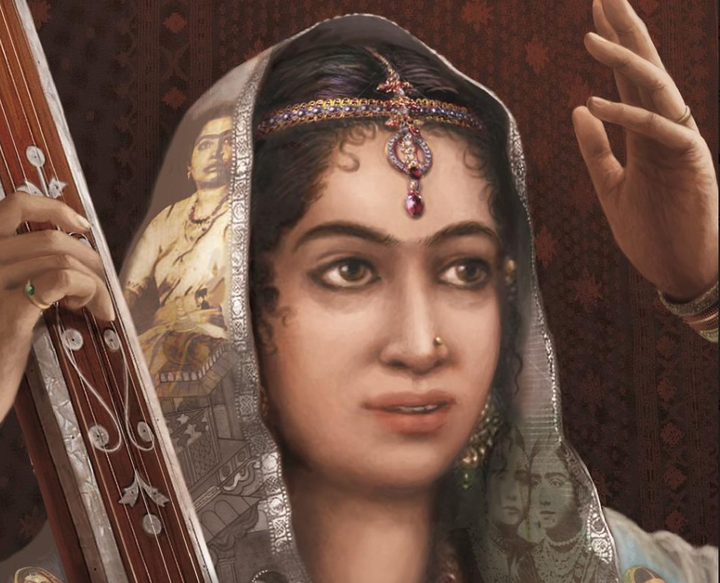 Non-cooperation fervour in Banaras spiked with Gandhi's visit to the city on 25 November 1920. In the two days he spent here, Gandhi addressed several meetings. He spoke at the Banaras Hindu University, where he was cheered by a huge gathering of students, even as Madan Mohan Malaviya remained in the background. He addressed a meeting at the Town Hall too, where a mammoth crowd of 20,000 people gathered on the afternoon of 26 November to hear Gandhi speak of colonial exploitation, of the imperative to protest, and to boycott British made goods and institutions of the state in order to gain complete freedom based on the principle of satyagraha, or truth-force. The
pursuit of truth, he said, shuns violence against the opponent, who must instead be weaned away from error by patience and compassion.
Unknown to Gandhi, a group of tawaifs, led by Vidyadhari Bai, had been part of the vast gathering at the Town Hall. They had been informed about the meeting by Prem Kumar Khanna. Disenchanted by the moral hypocrisy of his erstwhile Hindu nationalist allies, he was now a regular visitor in the tawaif localities.
Prem Kumar had lost none of his earlier fervour against the tawaif tradition. His critique of their lifestyle and art practices as immoral and obscene had, however, undergone a subtle transformation. Instead of his earlier feeling of revulsion and hatred, he now nursed a growing sympathy for tawaifs and prostitutes as victims in need of rescue, reform and rehabilitation.
His growing interactions with the many Muslims among them also made him question his previous communal prejudices and biases. Before his contact with the tawaifs, Prem Kumar had little or no acquaintance with Muslims in his city. His visits to Sultana's home and those of other Muslim tawaifs made him increasingly aware of the ties of common language, culture and history that bound Hindus and Muslims together.
Not surprisingly, Prem Kumar found himself drawn by Gandhi's inclusive call for Hindus and Muslims to come together and liberate India from the yoke of colonial rule. Unmindful of ridicule from the so called respectable classes of the city, he began to focus his energies upon converting tawaifs to the cause of non-cooperation and nationalism, in the hope that it would lead them to renounce what was, in his view, their demeaning means of livelihood.
The tawaifs, while amused by his clumsy attempts to make respectable women of them, saw in Prem Kumar Khanna a useful counter to the hostility that came their way not only from nationalist quarters but society at large. Moreover, with time, many among them had begun to nurse a grudging respect, even affection, for their morally didactic, thick-headed but scrupulously honest and well meaning foe-turned-ally. Agreeing to bhai-ji's suggestion that they attend the Mahatma's meeting at the Town Hall, Vidyadhari—who had been following with interest news about non-cooperation-inspired defiance of colonial rule in other parts of the country—had organised a group of tawaifs to accompany her to the gathering.
Gandhi's speech made a great impression upon many of them, especially Vidyadhari. She began performing nationalist songs in every mehfil she was invited to, renounced foreign-made cloth and began wearing only Indian hand-spun fabric.
Over the coming months, Vidyadhari organised a series of smaller meetings at her home to enthuse other tawaifs to the cause of the non-cooperation movement. She was joined in these efforts by Sultana who too had been closely tracking the unfolding political scenario. Prevailing upon Husna Bai to call a meeting of the entire community, they had worked out the details of the agenda in consultation with the choudharayin and Prem Kumar Khanna.
Once Vidyadhari's song came to an end, Husna Bai addressed the assembly, as planned. After thanking Prem Kumar for taking out time to join the meeting, the old choudharayin spoke with characteristic eloquence of the great challenge facing the tawaif community. Times were changing. And tawaifs too would have to keep pace with a fast-transforming world. Mahatma-ji had unleashed a great and powerful storm that would no doubt blow away the British regime. Tawaifs, always on the forefront in earlier wars against foreign rule, would once again have to step forward and contribute their bit to the nationalist cause. This, Husna Bai said, pausing meaningfully, was not just their duty as daughters of this great land but also the need of the hour if they did not wish to be consigned to the dustbin of history.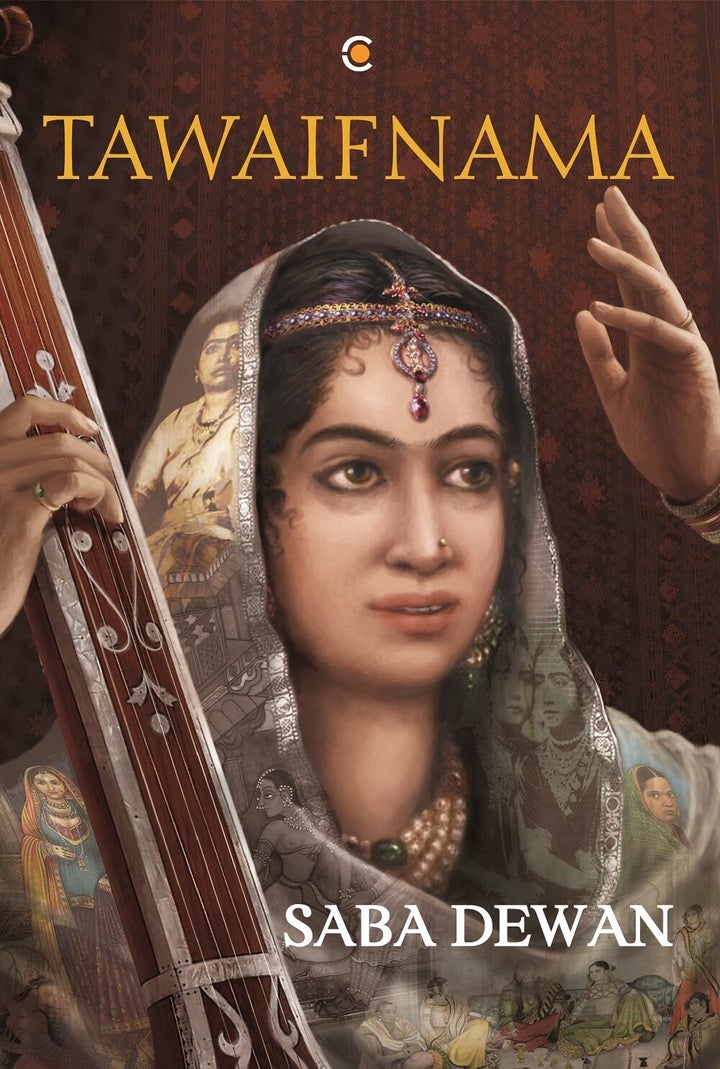 Excerpted with permission from 'Tawaifnama' by Saba Dewan, published by Context (Westland).