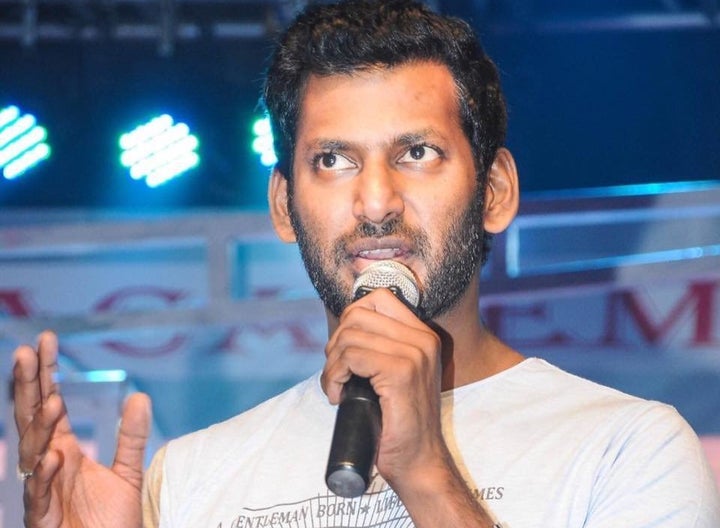 CHENNAI — Commotion prevailed at the office of the Tamil Film Producers Council (TFPC) on Thursday when its President, actor Vishal Krishna, was detained by police for trying to force his entry into it by allegedly trying to break a lock put up by a rival faction.
The rival faction of producers had locked up the premises on Wednesday, reportedly dissatisfied with the functioning of Krishna and his elected associates, besides levelling some allegations of irregularities, police said.
Visuals showed the actor-politician, who arrived at the TFPC office at T Nagar with his supporters, insisting on breaking the lock and entering the office, saying it was an "unauthorised" one.
Police officials were seen advising him to wait as some government officials were on their way to address the issue, or at least bring the original key and open the lock.
An adamant Krishna was seen insisting on breaking open the lock.
An argument ensued between him and the police personnel following which he was detained for alleged "unlawful assembly," police said.