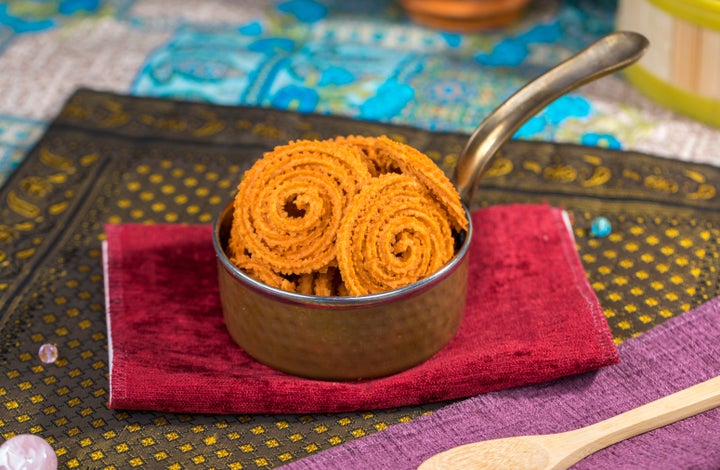 The Navi Mumbai of the 1980s and 1990s, where we lived when my brother and I were children, was a dull place indeed. We lived, at first, in a City and Industrial Development Corporation (CIDCO) colony – the neighbours were my father's colleagues and all conversations between kids and women alike revolved around their office. We had the quiet colony to play in, but that was all. We then moved to another suburb in Navi Mumbai, where the houses were nicer and schools were more accessible. There was one solitary theatre in the area, but nobody had the courage to enter it. There was also no railway station to take us to Greater Bombay as it was known then, and the company my father worked for would ply buses to and from the city a couple of times a day so people would have access to markets. If you missed one of those, you had to rely on the state transport buses reeking of metal, rexine and vomit.
Our parents wanted us to have access to their 'Bombay', away from the monotony of colony life, and so we spent almost every weekend at our maternal grandparents' house in South Bombay. This Bombay was easy to fall in love with. There were many things to look forward to – the occasional children's play at the NCPA, walking around Kala Ghoda and accompanying our grandfather on his morning walks on the Marine Drive promenade – but I think we looked forward to the food the most.
My grandmother, Aai, did not employ a cook because she enjoyed cooking. And it was in her kitchen that I learned to appreciate simple, everyday home food and identify its complexities. She taught us how to open a bhakri, fill it with vegetables and chutneys and 'eat it like a pita!' or how to eat a vaangyacha dahyaatla bhareet (roasted brinjal mixed with yogurt) as a dip. When I brought friends home from college, she would cook up a kadhai of pohe instead of sending us out for baked treats from Gaylords down the road, and I was never ashamed. The sheer variety of snacks, condiments or even one-pot meals that Aai cooked and taught us to appreciate made me proud of my culinary heritage.
Outside our home, however, growing up in an urban, cosmopolitan Bombay, which was fast becoming Mumbai, I heard stereotypical comments about Marathi cuisine all the time. In school and when my world shifted to college and work, the stereotypes were only reinforced. Even today, it pains me to hear things like Marathi food is 'only spice', 'only coconut' or 'only vada pao and misal pao'. Back then, I'd attempt to defend the cuisine by talking about its multilayered and complex varieties, but because there were no commercial eateries beyond a handful of the usual suspects that served standard Malvani fare, my argument was invariably, unfairly, rubbished. There were no restaurants serving Varhaadi or Khandeshi cuisine for me to demonstrate those nuances.
After my wedding, I realized to my utter dismay that even Miheer, my husband, thought that Marathi food was boring and too familiar – and unappetizing to look at. I only partly agree with him – bharli vaangi (stuffed brinjals) can hardly be made to look like a Michelin star dish (or can it?). But bharli vaangi is anything but dull and predictable! Every 100 kilometres, as dialects change in India, recipes change as well. The bharli vaangi made in Pune will never be the same as what is made in Jalgaon. Why, even the variety of brinjals one uses changes colour as you travel from one region to another!
In an effort to show myself and, eventually, anyone willing to listen, that there are unplumbed depths to Marathi food, I set out to read about (and eat!) as much as I could of the fare that Maharashtra has to offer. I dragged my husband to hole-in-the-wall restaurants in small towns, to khanavals (traditional lunch homes), invited myself to peoples' homes and collected books that I still haven't finished reading because I steadily keep adding to my collection. I've eaten more widely than I thought I would, but it seems like the more I eat and the more I read, the more I realize that I don't know enough about the cuisine!
So, in 2015, a few friends and I set up 'Angat Pangat' (meaning a lighthearted feast), a Facebook group dedicated to the discussion and sharing of traditional Marathi cuisine. The idea was to rediscover the various subcuisines of the state and understand them in the context of topography and produce, historical background and migratory patterns, and literature. We hoped that the conversations on the group would demystify the food of the Marathi people and make it accessible to non-Marathi-speaking members. And that is why we decided to use English as the primary language of communication – writing in Marathi is allowed, but English is encouraged simply because the language has a greater reach.
Needless to say, there was a great deal of criticism for giving English that primacy; I was trolled endlessly for being unpatriotic and 'ashamed of our Marathi heritage'. But for the past four years, thousands of other members on the group have validated our purpose and they continue to write in and tell us about how they didn't know such-and-such a thing about the cuisine, or about how something is done entirely differently in their regions.
To document this information, we set up an online magazine dedicated to the rediscovery of Marathi cuisine, in 2017. Diwali Pangat has seen two seasons so far, and every edition has been a revelation. We've read about the Marathi community in Mauritius and their adaptions of everyday foods such as aamti (pigeon pea dal) and kombdi vade, or 'vare' as they are known there (chicken curry with fried breads). We've learned about the Thanjavur Marathi cuisine and become either more confused or more enlightened about its relationship with the food of Maharashtra – the jury is still out on whether the Maratha ruler Sambhaji did indeed make the first sambar! We've also learned how the word 'daangar' can mean pumpkin to someone and a dry spice mix to someone else within the same state.
'Angat Pangat' also opened my eyes to dying food traditions including sun-drying vegetables and lentil dumplings, sugarcraft, or the sheer variety of dals and koshimbeers (salads) which are traditionally and regularly made in even the most frugal rural kitchens but seldom remembered in an urban one. And together, we continue to discover the foods and the culinary traditions of the various regions and communities of the state as well as those of the diaspora.
Over time, I have come to this conclusion: If we want our cuisine to be understood, appreciated and made commercially viable, outside the borders of Maharashtra and outside of our homes, then we must speak about it in a universal tongue – both linguistic and culinary. Conversations about Marathi cuisine must happen in languages other than Marathi; parallels must be drawn between cuisines across the country, the world and local Marathi fare for dishes to be understood.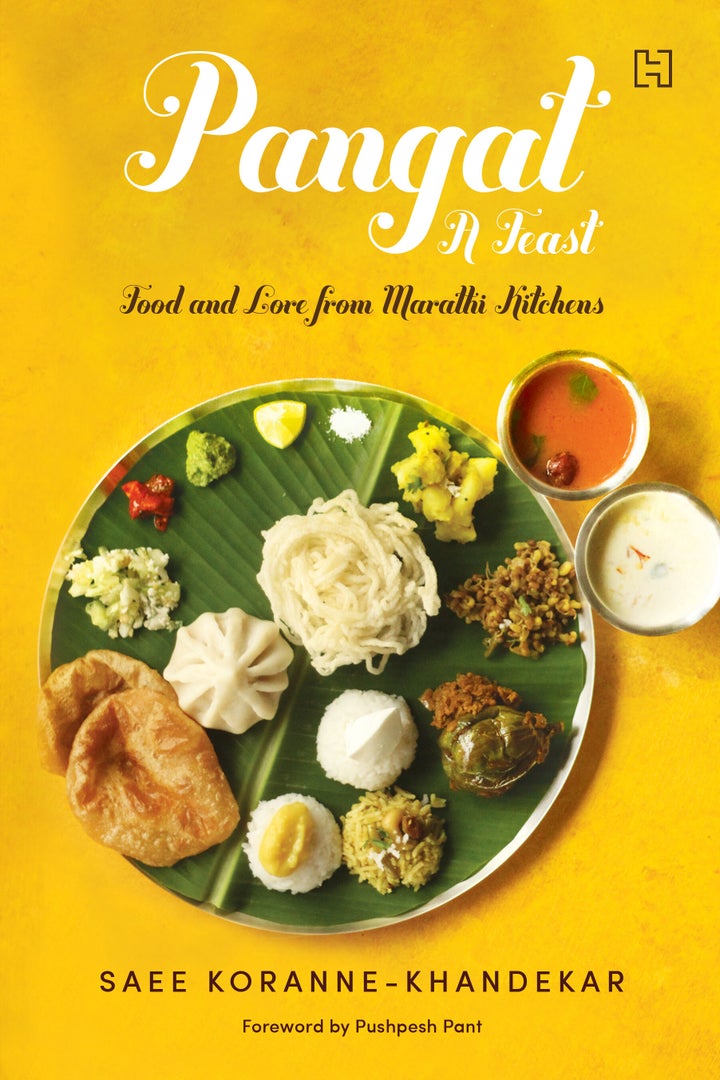 Excerpted with permission from Hachette India from Pangat, a Feast: Food and Lore from Marathi Kitchens by Saee Koranne-Khandekar. Paperback Rs. 599.