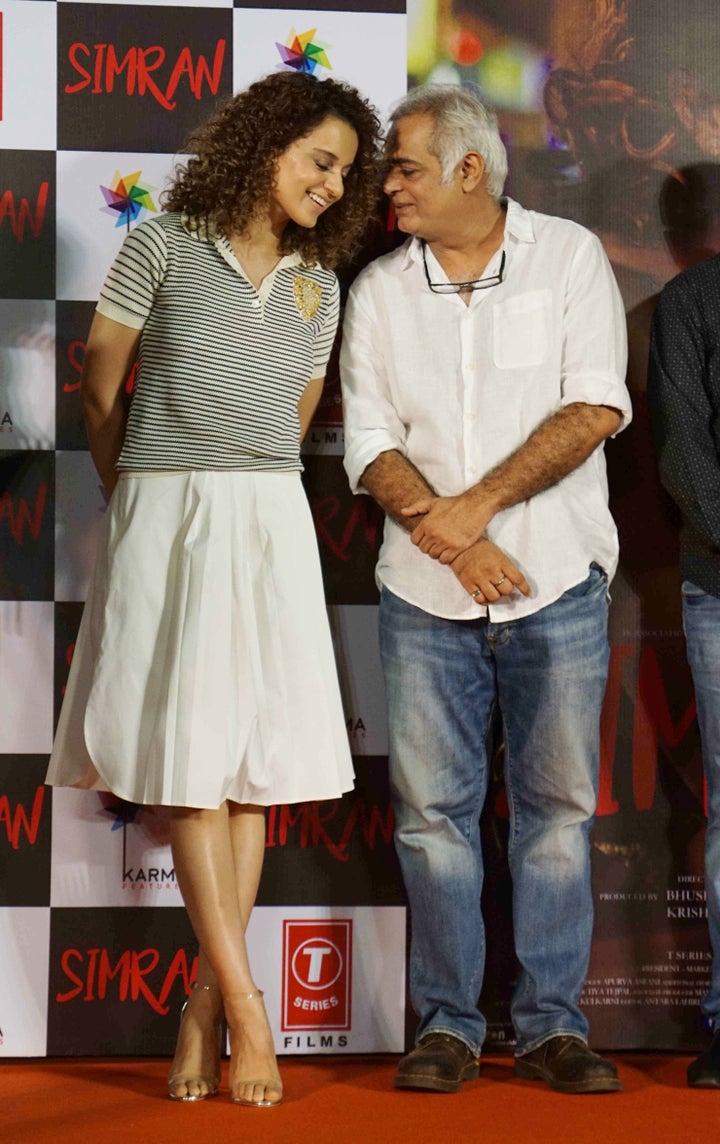 The filmmaker, who directed Simran, had been quiet on Ranaut's and writer Apurva Asrani's beef over the writing credits in Simran.
However, in a lengthy Twitter post, the director said that the past two years have been traumatic for him.
He wrote, "The past two years have been difficult, very difficult. They have impacted me financially, mentally, and physically. I am dealing with my losses in the most constructive manner possible and in the only way I know - by moving on."
Ranaut and Mehta had several creative conflicts during the making of Simran, prompting Mehta to fly back to India from the US mid-shoot.
Mehta has called Simran a 'painful chapter of my life."
Text messages accessed by HuffPost India had revealed that Ranaut called Mehta 'spineless' and a 'coward' and said that Simran's budget, of about 30 crore, came because of her name.
In a message to Asrani, she had written, "I am done with a clueless and a spineless director. I am done with his selfish team. Skilled director left the film sighting gender bias issues, according to him he can't handle a woman calling the shots, he was always told he'll have to collaborate, on the other hand he encouraged me calling himself a feminist, then what happened to a feminist director?"
Mehta had remained mum on this, even sharing the stage with Ranaut during the film's promotions.
Putting that in context, Mehta wrote today, "I chose to remain silent before the film released because there was no way I could sabotage a film that had the efforts of so many people at stake. I chose to remain silent after the film released because I was relieved that the film was finally out and I did not want to relieve what I had endured."
The director further added that he's moving on by 'steering clear of people whose presence in my personal and professional life can be toxic."
Read his full post below: