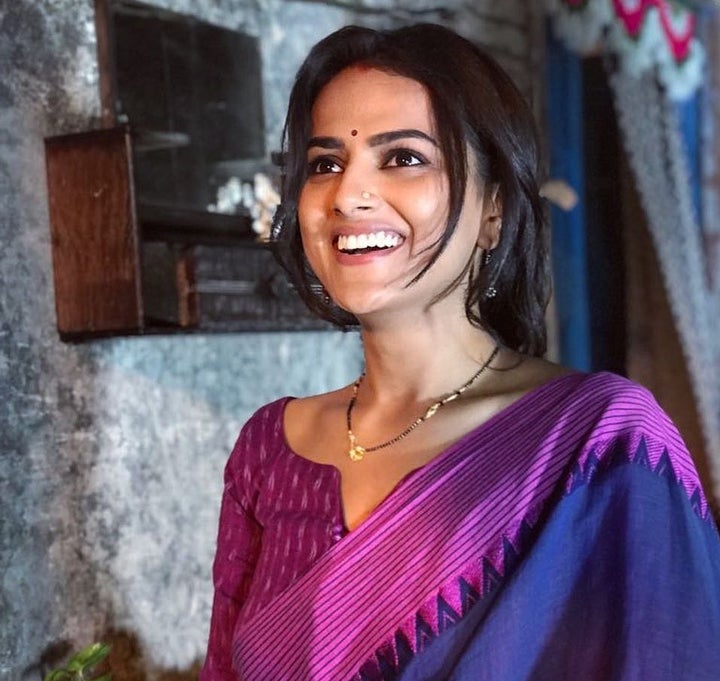 "If I walked into a darshini in South Bangalore, I would be recognised," says Shraddha Srinath, referring to the popular, no-nonsense vegetarian eateries that dot Bangalore's streets. In contrast, in the upmarket JP Nagar café we were sitting in—the location was her choice—no curious glances or hushed whispers of recognition came our way. But Srinath seemed unfazed.
Much like the roles she has played so far, Srinath comes across as self-aware and practical in person. Ahead of her Telugu debut Jersey, which hit screens on Friday to positive reviews, she seems visibly excited, and not particularly nervous.
After all, this isn't the first time she is trying her luck in a new industry. She has already made a mark in Kannada and Tamil films, played a second lead in Malayalam and more recently, made her Bollywood debut with Tigmanshu Dhulia's Milan Talkies. The love story set in small-town Allahabad bombed at the box office but various reviews described her as delightful, superb and a find.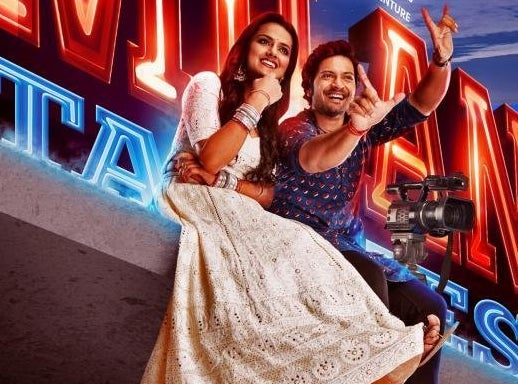 The roles Srinath has portrayed so far point to a churn that the Kannada and Tamil industries are going through—for a long time, women were classified as either angel or vamp, and while Srinath hasn't reached the Nayanthara league yet, even her standard romantic interest characters display a doggedness and spine that's refreshing to watch.
It's hard to believe that Srinath hasn't been around for that long. While her big-screen debut, as the second lead in the 2015 Malayalam movie Kohinoor, didn't open many doors for her, it was her lead role in U-Turn, a small-budget Kannada thriller, that got her noticed.
Srinath played Rachana, a journalist who begins digging into why drivers take illegal U-turns on the busy Double Road flyover in Bangalore. The odd choice of story soon plunges her into a murder investigation that rattles towards a spine-chilling conclusion. Directed by Pawan Kumar, whose crowdsourced debut Lucia was a first-of-its-kind Kannada thriller, U-Turn had been highly anticipated.
"I knew people would like the film. I didn't know how many will be able to watch it," said Srinath, who credits her almost meteoric rise to it. After its release, her phone rang off the hook and audition offers poured in.
"When I cast Shraddha in my film, she was the short-haired, curious-eyed girl who was eagerly waiting for a film. She fit the character of the tomboyish Rachana, who I imagined with a similar sense of wonder when walking into something unknown, the kind Shraddha had," said U-Turn director Pawan Kumar.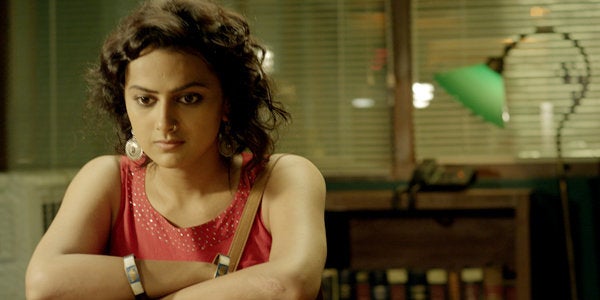 The 'Vikram Vedha' effect
The buzz from the U-Turn trailer got Srinath her biggest movie till date—Vikram Vedha. In the unusual thriller, a twist on the Vikramaditya-Vetaal story, Srinath's Priya was a focused criminal lawyer determined to do right by her client, even if if it meant thwarting her police officer husband. Despite sharing screen space with two male stars, Madhavan and Vijay Sethupathi, Srinath held her own.
MK Raghavendra, film critic and writer, is cautious in his assessment, though.
"If you look at her films, she is certainly not playing a feminist or (a role) that has gender emphasis, but usually only providing a more sprightly romantic interest. Vikram Vedha, for instance, is almost a male-male fantasy film in which the woman only has a small role. This means that her presence is actually only decorative, although her personality is different and she helps give the film more novelty," he said.
This, however, is more a limitation of the attitudes that still rule Srinath's profession, rather than her own abilities and ambition.
"The fact that I got selected says something about the need for on-screen women whom those off-screen can relate to. We have, for the longest time, seen women characters that were there to light up the screen," she says.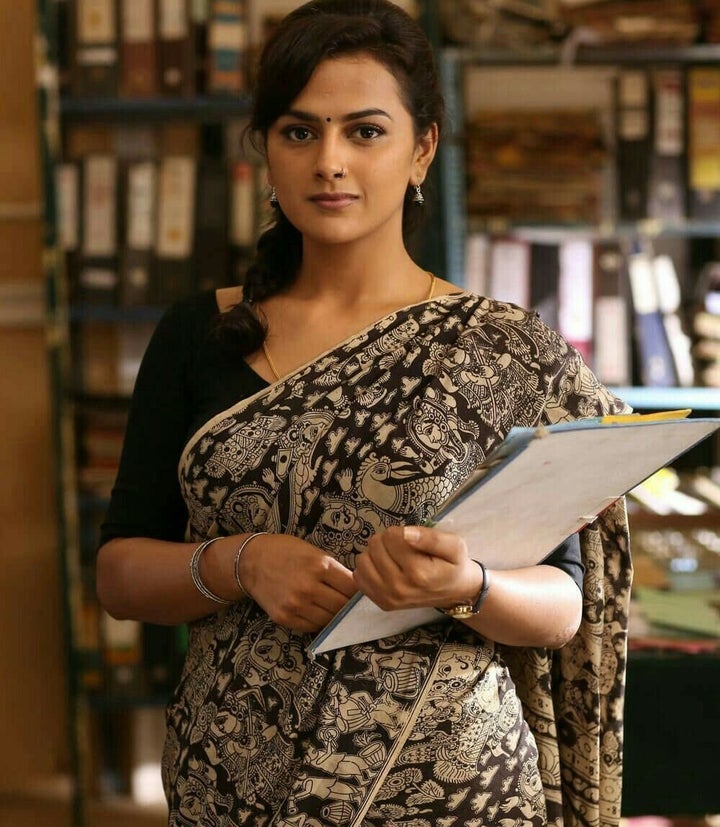 Srinath didn't accidentally land into acting. Trained as a lawyer, she worked in corporate firms for a while before deciding to move away. While dabbling in theatre as a student at the Bangalore Institute of Legal Studies, she knew this was where her heart lay, but taking the plunge seemed rash.
"The greatest learning I had with five years of studying law was that I had no love for law," she muses over a glass of water, explaining that she wasn't ordering any food because she now had to "eat right".
So life became compartmentalised between her day job and rehearsals for small plays. A film she signed in 2015 didn't hit screens, and then she decided to audition for U-Turn after seeing an announcement on the director's website.
From an investigative journalist in Richie who uncovers the truth of a small-town murder to a school teacher in the comic thriller Operation Alamelamma, Srinath's performances have been understated and driven by a strong character graph.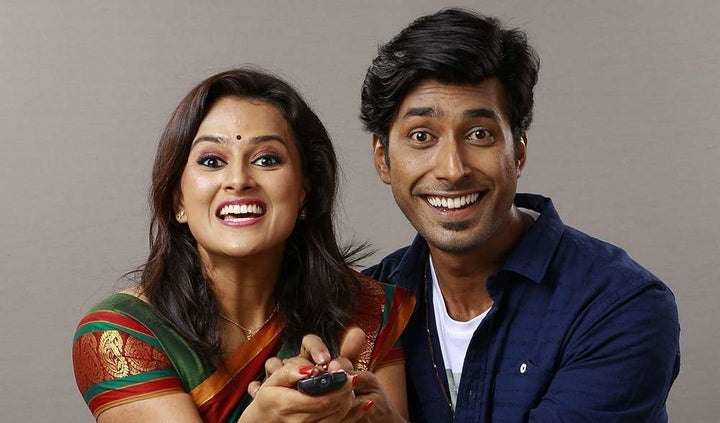 She won't let herself be called an 'off-beat' actress, perhaps conscious that any label can work against you in a capricious industry.
"It is very easy to get slotted in the film industry. I don't have to sell my soul to do a commercial film, I can still find space to perform," she says.
Director Kumar agrees, saying that her choice of roles has been interesting. "She started with U-Turn, which was the type of film actors would do after years in films. With the changing definitions of commercial cinema, it's only the script that ultimately decides what works for the actors," he says.
Srinath says her ambitions expand with every film she does and every industry she enters.
"When I did U-Turn, I thought the script was king and it is all that mattered. Now I am concerned about who is directing and who the technicians are. They need to know the business. The intent to make a good film is different from actually making one," she says. After her Bollywood debut, she admits she will also add a good marketing team to this list.
In Jersey, a sports drama directed by Gowtam Tinnanuri, she plays Sarah, the wife of cricketer Arjun, who is looking to make a delayed comeback (at the age of 36) into the sport.
"Everyone questions his decision and Sarah's insecurities come into play too. Besides, the two have had a fairly long marriage and there is a household to run," she says about the film.
"My character is very emotional and there were plenty of scenes for me to perform. To be able to select a film, I believe there has to be at least one breakout scene that gives me that opportunity. It has to excite me or make me nervous, one of the two," she adds.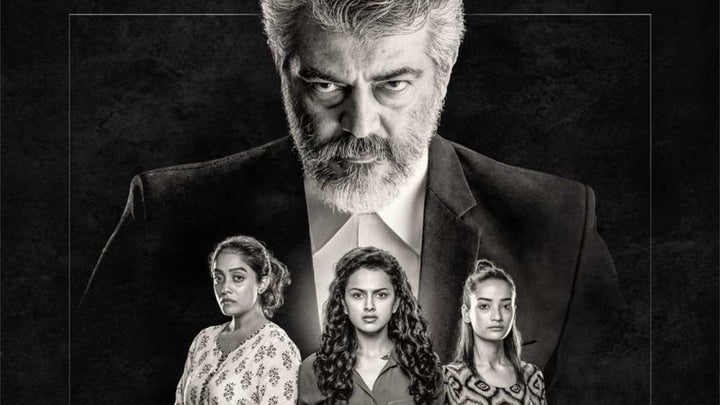 Incidentally this wasn't the first Telugu film she signed. An untitled romantic comedy by director Ravikanth, and Jodi, where she stars opposite Aadi Saikumar, both signed in 2017, are set to release this year.
After 2018, when she didn't have a single release, this year is packed as she flits from promotion to promotion. In Kollywood, too, she will be seen in the psychological thriller K-13 opposite Arulnithi and in Nerkonda Paarvai, the Tamil remake of Bollywood's Pink, starring superstar Ajith in the role played by Amitabh Bachchan in the original.
Due to release in August, Srinath plays the role essayed by Taapsee Pannu in the Hindi version. Bring up the idea of comparisons and the pressures of a remake, and Srinath remains calm.
"I am looking at it as a new film. And the mainstream audience in Tamil Nadu isn't big on Bollywood, so this will be a new film in that sense too," she says. "Also, incidentally I have not watched Pink and that makes it easier. I was shooting when it released and the time I tried watching it with my family on TV, I found it very disturbing and didn't go through with it," she adds.
Besides these, Srinath has two upcoming films in Kannada too—a political thriller called Godhra (an intriguing title that she refuses to speak more about) and an action film Rustum, which will see her opposite Kannada superstar Shivraj Kumar. This, she hopes, will make her a household name in her hometown Bangalore.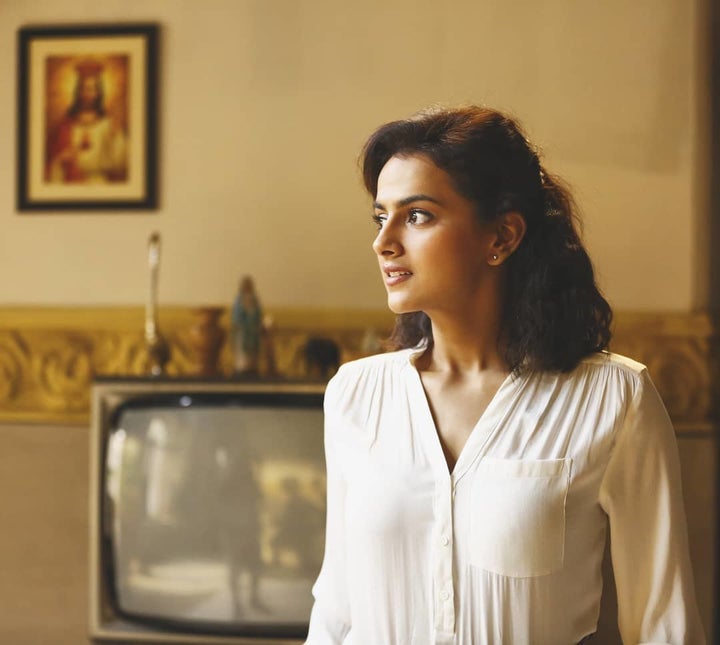 Srinath tries not to let stardom go to her head. She handles her own social media channels, interacts with fans and shares daily updates about her travel and fitness schedule on Instagram. "As actors, stardom can mess with your head and becomes a burden," she explains.
After navigating different film industries and languages almost every day for some years now, Srinath speaks Tamil and Telugu in addition to her mother tongue Kannada.
What has her experience so far been like?
"Save for a few small differences, they are all the same. Bollywood, I would say is far more compartmentalised, there is a department for everything and everyone knows their job. It was a bit of a surprise as earlier I have even worked on films where the director's wife was shopping for my costumes," she says.