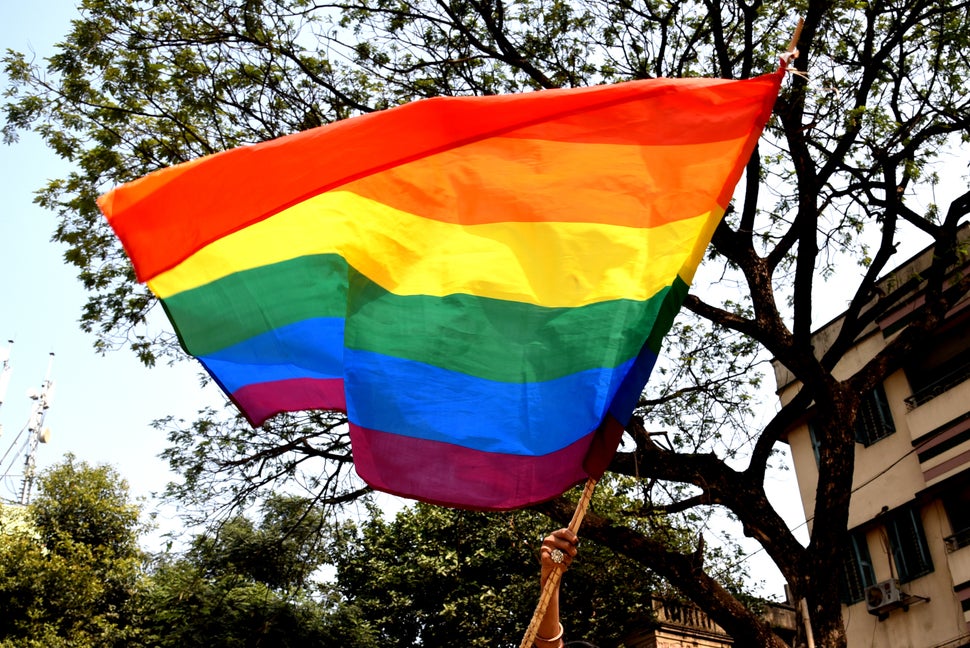 It was in 2004 that I first tried to write a book. I had just returned from a trip to Bangkok, where I saw a large, visibly gay population, and experienced, finally, a sense of acceptance. On my flight back, dreading a return to the realities of Delhi, I just felt angry. The stark contrast between the freedom I had experienced in Bangkok and the suffocation created by the rigid structure of Delhi's society made me feel like I had to try and write something.
At that point, I wasn't fearlessly out to all my family and friends. So I chose a 'safe' pseudonym—Bharat I. Sharma—and wrote a few thousand words, aiming to build it into a book. But once I got those words of anger out, I felt stuck, like the familiar sense of confinement here was, once again, stopping me from speaking out.
Between this, the routine of a 9-5 job and the fear of being found out in spite of the alias, the thought of writing a book disappeared quickly.
In 2009, after the Delhi high court order reading down Section 377, like many others, I felt a bit liberated too, and wrote a few articles on queer issues under my own name. But it was only in 2013, after conversations with a dear friend and former journalist, Rumy M Narayan, that the thought of writing again was rekindled.
While bouncing ideas off each other, we decided that fiction may be the best way to go about it to protect my mother, extended family and myself from a possible backlash from people we knew and society at large.
We didn't fear the law at that point, until the Supreme Court overturned the high court order and re-affirmed the social stigma attached to homosexuality. This made us more cautious again about our attempts to write and soon, I realised fiction was not my cup of tea. Somehow, I couldn't turn my life into a story filled with settings and incidents that weren't true. Once again, I dropped the idea.
Then, last August, a few weeks before I turned 50, my mother walked into my room, asking me what happened to my plans of writing a book. I had recently resigned from a consultancy project, wanting some time for myself.
"Now you can do it, you don't have any other commitment," she said.
Then she reminded me of a discussion we had had some years ago, about privilege, power structures and that comparatively, I was safe enough to write as honest a story as I could.
Of course, our gut feeling was that Section 377 would soon be read down, removing any perceived problems from my path!
More than anything else, I saw in my mother's expression a sense of purpose, a desire that I do something constructive, and I felt there was a longing to hold my story in her hands in the physical form of a book.
I knew that in India, there was a vacuum as such of 'true' stories, a linear autobiography, in so far as queer literature went. Whatever little I knew of 'queer' content in books from India were of history, short stories, fiction and well-researched academic material, besides a couple of memoirs, one by Siddharth Dube.
Several activists I had got to know over the years also egged me on. Anjali Gopalan of Naz Foundation, Maya Sharma of Vikalp, Gautam Yadav from Humsafar Trust—they all said there was a need for an autobiography and for a history to be documented.
My only concern was whether I could stick with my book, considering my failed attempts earlier.
But I soon found out that this time, nothing could hold back my story. In less than a month—between September 29 and October 27—I typed more than 66,000 words. Maybe my book had just been forming in my mind all those years, waiting for this period of concentrated writing.
The pace at which I wrote and the relatively shorter period of time left for editing meant I didn't obsessively reread what I had written. On hindsight, as some experienced authors told me, this probably helped keep the book honest.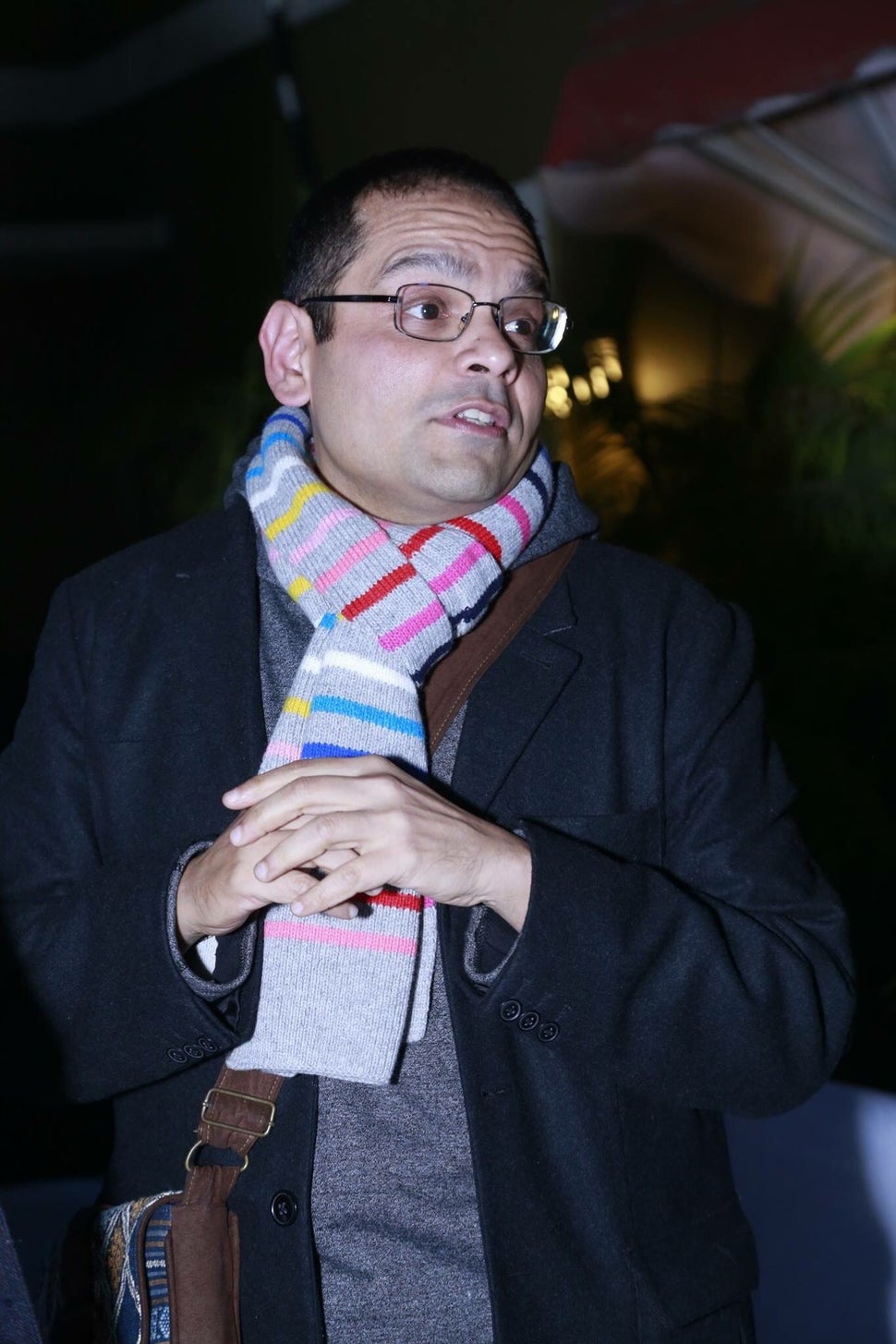 If there was any bit of literature that I referred to when I started the first chapter, it was Bob Dylan's autobiography. I knew, of course, I could never be Dylan but at best, could be influenced by his early writings. Dylan was one person who had influenced my thinking, be it his thoughts on war and capitalism or on society and the power structure or just the world as it were.
But as any reader would know, there is no Dylan in my text or style!
What I knew, though, was to write the way I always did—conversational—like how I used to address my colleagues at the firm I led till January 2017, keeping it simple and often extempore. As a communications consultant, I always believed that the power of sharing a story lay in the simplicity of the narrative, even if raw in tone or detail. That's the only 'style' I was familiar with.
"If a story can help, resonate with my community and others, make a difference and hopefully provide confidence, then we need more such stories."
Even though the book has been out in the market, I haven't had the courage to read it again. The ups and downs, the angst that I felt when I made sense of my journey, drained me out a fair bit. As the blurb said, many like me and of my time had spent decades to build an identity, leaving us with little energy and strength to find love in the form of companionship.
Every time I stepped out to 'promote' the book, engaging with different sets of people, I had to go back in time, recalling my life. My hair would stand up while referring to friends we had lost on the way to suicide, those who left the country or were imprisoned in a heterosexual marriage. I would even remember my own attempt to put an end to my life.
Yet, while the sheer strength of the emotions almost knocked me over a few times, leaving me choking as I spoke or with moist eyes while responding to questions, what has kept me going (at the time of writing and now), has been the purpose my mother reminded me of.
Strangers have reached out to me saying how important this book is to them. They saw bits of themselves in my story. A few have 'come out' to me, sharing their experiences of being bisexual or homosexual. Some have said the book might save some lives—this left me in tears, to which one of them said I had done enough crying in the past.
"In any case, to touch lives through sharing your story and elements of the LGBT movement in Delhi—wasn't that the purpose of writing the book?" he asked. Yes, I thought, letting this comment neutralise the sadness I had felt.
If a story can help, resonate with my community and others, make a difference and hopefully provide confidence, then we need more such stories. We need a genre of our own. We need a space on the bookshelves and stores. We need to be queering lit fests and having our own. After all, it is stories that change the idea of existence, diversity, establishing the fact that we are just a variant of 'normal'!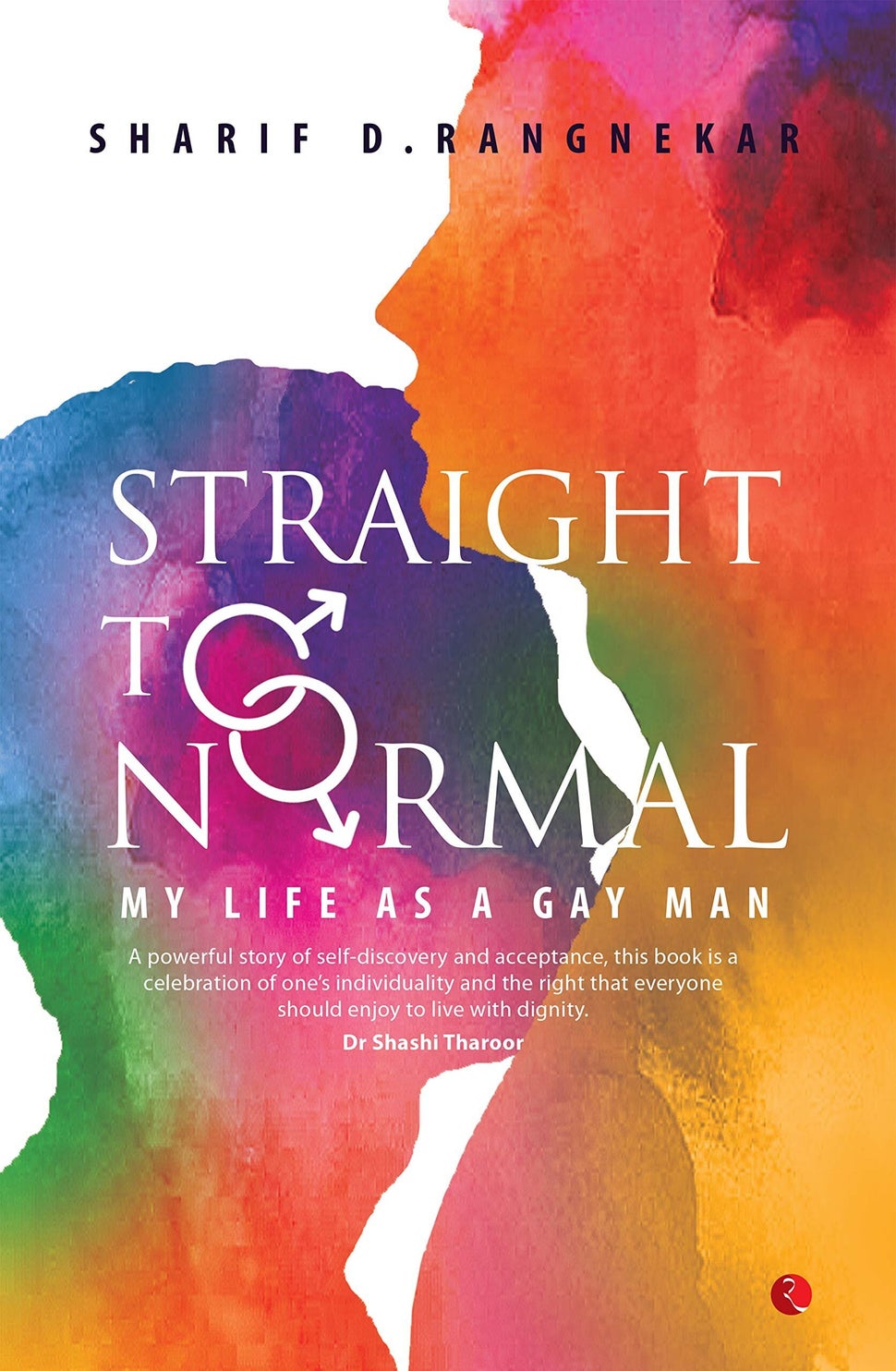 Sharif D. Rangnekar is a communications and workplace sensitisation consultant, singer, songwriter and the author of Straight to Normal: My Life as a Gay Man.