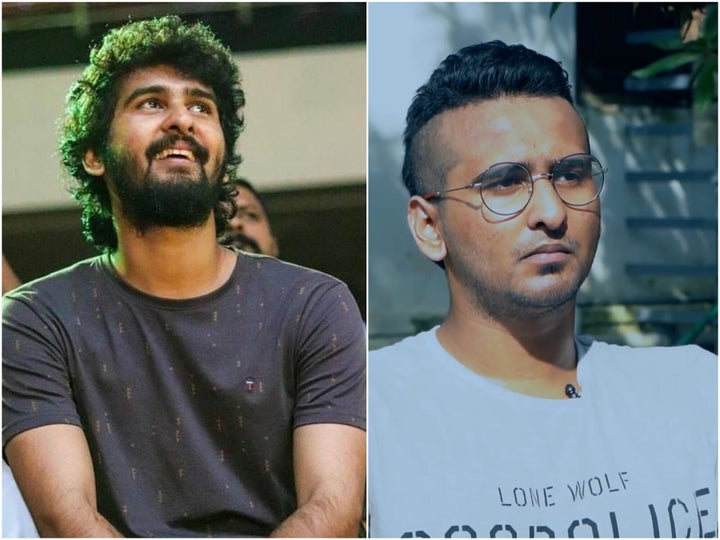 What began as a row over a haircut has now turned into full-blown industry-wide ban that has gotten Malayalam actor Shane Nigam, who played Bobby in the widely acclaimed Kumbalangi Nights, kicked out of three films.
Started with a haircut
On October 16, Shane Nigam posted a video on Facebook, alleging he was receiving death threats from producer Joby George for cutting his hair. George, who claimed Nigam had violated his contract by changing his hairstyle and shaving his beard in the middle of shooting his production Veyil, denied this.
George claimed Nigam had demanded increased remuneration and had not kept his commitments to the film.
The dispute with Nigam was seemingly resolved after a mediation supervised by a representative of Association of Malayalam Movie Artists. The two shook hands in front of the media after George apologised to Nigam for comments made about his family.
Now we here
Last week, the dispute reared its head again when the Kerala Film Producers' Association said it had decided not to involve Nigam in any future projects.
Post the association's decision, Veyil director Sarath Menen complained that the actor had not behaved professionally while shooting for the film.
"Shane Nigam is an incredibly talented actor. But, how can I not complain if he continues to behave like this," Menen told Malayala Manorama.
In response, Nigam posted a video on Instagram where he said the director had misbehaved with him, made changes to the shooting schedule and overworked him.
"Without sufficient rest, I cannot complete many scenes that demand multiple get-ups and emotional variations. All I have asked for is some time for me to catch up some rest," he said in the video, according to Manorama.
Nigam, who had always been associated with a mane of curly, unkempt hair, later posted photos of himself sporting a much shorter haircut on social media, marked #protest, prompting speculation that the spat had escalated. Nigam later confirmed to The NewsMinute that he was indeed protesting.
On Thursday, the Kerala Film Producers' Association announced at a press conference that it was scrapping three films starring the actor and ending any association with him over complaints about his behaviour on sets. The association said it would decide on a penalty that the actor would have to pay.
The association's president M. Renjith also alleged that there was rampant drug abuse among young actors in the Malayalam film industry, The NewsMinute reported. He welcomed a probe by the excise department into this.
Renjith also used the opportunity to go on a tirade against the "unprofessionalism" of new-gen actors.
"The actors' negative approach towards work and their drug habits have adversely affected the Malayalam film industry. Of the 150 movies released annually, 135 fail at the box office. We've never encountered such erratic behaviour, until this crop of new-gen actors emerged," Renjit said, according to New Indian Express.
Meanwhile, Nigam told TNM he was surprised by the producers' decision. "I went to talk to them about why I protested. I spoke to the same producers' association that's been telling me for the past four days not to speak to the media and to delete my Instagram account. Till last evening, Anto Joseph, Siyad Koker and Maha Subair were telling me there's no hurry, no problem. They said I was their boy and there was no issue, that they have no intention of suppressing me. I don't know who to call and ask about this sudden decision."
In an interview to The Cue, Nigam said he was speaking up not just for himself but for others in the industry who faced similar problems but did not have the space to speak up or protest.
"He is only 22 and such a talented actor. You can't just put an end to someone's career like that," Ravi told TNM, saying he would take the actor on as his assistant if he did not get work.