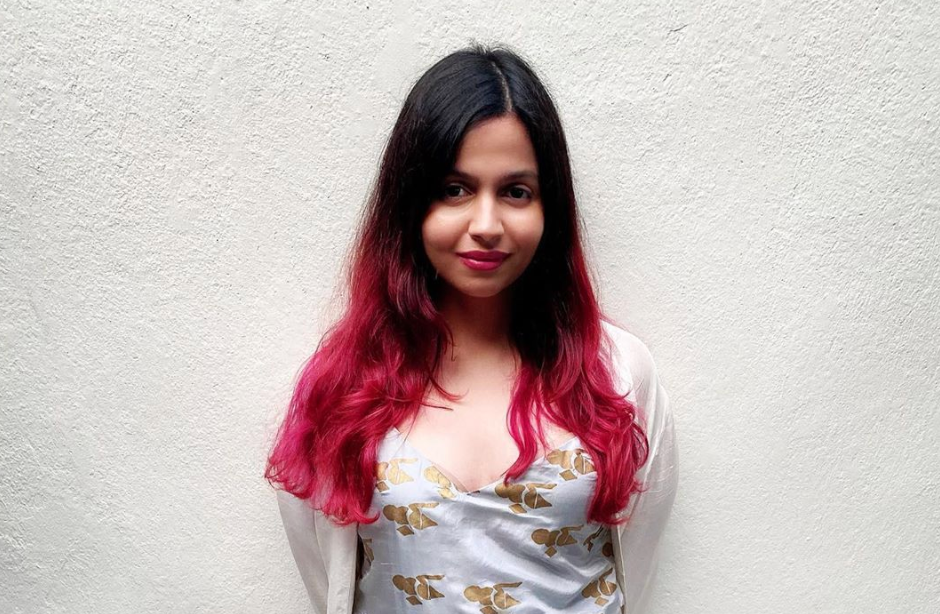 Given the problematic depiction of mental illness in pop-culture, it's quite hard to find an honest and a sensitive account of what it's actually like to live with clinical depression. The casualness with which the term 'depression' gets thrown around makes it even harder for us as collective to empathise with those who actually endure the true extent of it. In the book, I've Never Been (Un)Happier, author Shaheen Bhatt bares her soul, taking the reader into her searing pain with remarkable specificity. Bhatt, 31, was diagnosed with depression at 18, but was dealing with it since the age of 13.
Among other things, the book features scanned copies of her diary entries and as one can imagine, the notes are difficult, gut-wrenching and yet, essential to read if one has to holistically understand the crippling effects depression can inflict on a person. A diary entry dated January 23, 2018 reads,
"Always ill at ease. Always a ways away from happy. Always far from who I want to be. I'm tired of myself in so many ways. Tired of the melodrama. Tired of even being tired. Even I've reached a point where I look at myself and think, 'Oh, come on. Life isn't really so bad and nothing warrants this piteous internal and external moaning.' Boohoo, life hurts and it's unfair. Well, fuck. We all know that. What next?"
Bhatt was initially conflicted about putting her personal scribbles out in the public domain. "Just before we went to print, I was like, are we sure? I thought about it and then I said, I need to own my truth," she told HuffPost India, over a cup of a tea at Taj Lands End in suburban Mumbai. The hardest part about battling depression, Bhatt said, was telling people she loves and who love her, that she's going through it. "You worry that it'll change the way they look at you. You know they're going to treat you with care. But you worry that they'll start treating you with too much care."
She also points out that answering basic questions like, "Are you feeling okay" becomes taxing and exhaustive. "You're not okay but you don't have the strength to explain that. You just want to be left alone. But then you also want to reassure those who are concerned. Which makes it worse. Over time, they start understanding." Bhatt had days when she'd cancel plans and appointments at the eleventh hour and feel terrible about it. "But fortunately, I'm surrounded by people who came from a place of empathy. I'm eternally grateful to find such a solid support system."
The author points out that she's deeply aware of her privilege and how it enabled her to not only cope with her illness in a significantly better way than many others but also to talk about it. Bhatt is the elder sister of actor Alia Bhatt, daughter of filmmaker Mahesh Bhatt and actor Soni Razdan. In the book, she writes:
"I'm well aware that it is my privilege that allows me this platform through which I can talk about depression and the havoc it wreaks. Part of why I have been given this opportunity had to do with who my family is and that fact that I live with depression is particularly interesting when it's put into the context of my family."
Says Bhatt, "My life is a best case scenario for someone living with depression."
In her book, she puts her privilege in perspective with great clarity.
"My lifestyle is an advantage when it comes to living with my condition. It provides me with easy access to the medical and social resources I need to support and fuel my recovery, which are both necessities and luxuries so many don't have access to. I can wake up on a bad day and afford to stay in bed. I can pay the price good medical care and therapy come at and I am lucky to have family and friends who are well-informed and supportive."
She points out that despite the accessibility she enjoys, it has been an incredibly tough journey. "Just imagine the plight of those who don't have the same benefits as I do. Somebody told me recently, we've about 1.5 million engineers that graduate every year in India. Do you know how many mental health professionals do?" I say no. "Only 2000. So just think about those in smaller towns where they don't even have the vocabulary to identify their illness. Even in a big city like Mumbai, the stigma exists. It's only relatively lesser."
Bhatt mentions one commonly held misconception about depression: that it can be cured by sheer force of will. "When I was about 15-16, I tried everything. I tried my best to make it go away. But it doesn't work like that. I was extremely suicidal and nothing would make it better. Finally, I told my parents that hey, I need a doctor." After seeing a psychiatrist, Bhatt was put on medication. While she can't trace it to one moment that triggered it, the book hints at some answers.
"As a child, however, all I took away was that I wasn't good enough to be in those photographs. When I went home and looked in the mirror all I saw was a chubby, awkward girl who would never be as beautiful as her older sister or as cute as her younger one. Even at that young age I was already prone to spells of insecurity when I compared myself to Alia. She seemed to flourish with a lot more ease than I did."
She also speaks about equating beauty with weight and how that multiplied her existing insecurities. "All the negative thoughts that depression gave me turned into self-esteem issues, body-image issue, shame. For me, it started off as a chemical imbalance in my body and gradually it became psychological. Through therapy, I am able to manage it a lot better now. In the last year alone, I've made more progress than in the twelve years that I've been there."
Bhatt believes that the book has something to do with it because she was able to excavate a lot about herself through the writing process and contributed to her healing. But one of the main factors that can pragmatically help the discourse, according to Bhatt, is more mental health practitioners on the ground.
On April 7, 2018 India passed the Mental Healthcare Act, which among other things, decriminalised attempted suicide. As opposed to being punished for choosing to end one's own life, the Act safeguards the person's interest. Insurance companies are now bound to make provisions (more specific details here) for medical insurance for the treatment of mental illness, a major advancement given the high cost involved in seeking therapy.
"Your entire body is run by the mind. It needs great care. Not everyone has to be an engineer. Policy aside — which is already in place — we need more people studying psychiatry. India is the most depressed country in the world. "That is a cause for alarm. Women are twice more prone to depression as men are. And the reason is gender-based violence. Women as a group are the highest sufferers of PTSD. We need systemic change. My book is just a small contribution in advancing the discourse around mental health."
Shaheen's list of books on mental health: