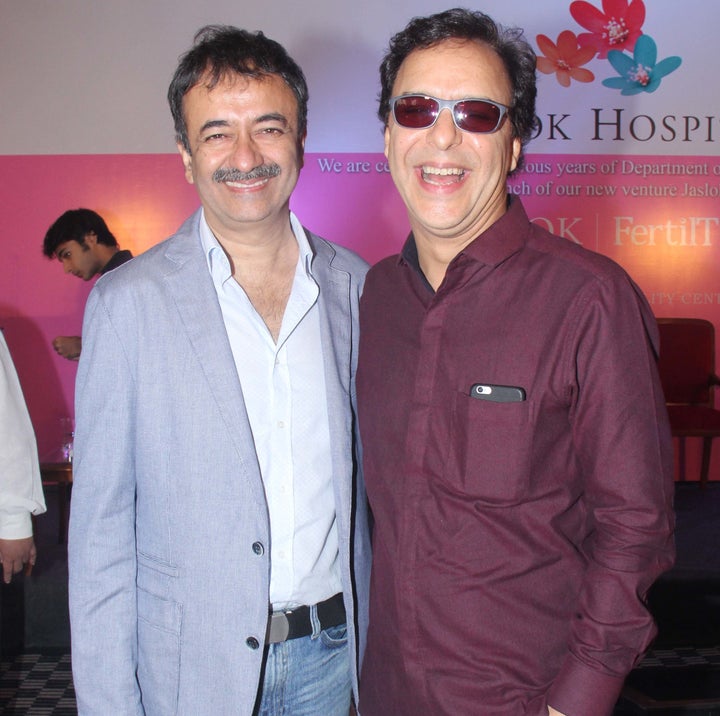 At a press conference in Mumbai on Monday evening, held to promote Ek Ladki Ko Dekha To Aisa Laga, Sanju co-producer Vidhu Vinod Chopra refused to answer questions about sexual assault allegations against his frequent collaborator, Rajkumar Hirani.
Chopra has produced all the 5 films Hirani has directed so far.
Responding to a question about the allegation, Chopra said, "This stage here is for something else, which is extremely important for us, as important as what you're talking about. This opportunity we should use to talk about this issue and that of course, when there is a right time, we will talk about it."
Hardly anyone from the film fraternity has come out in support of the woman or even demanded an investigation into the matter.
On the contrary, people such as Javed Akhtar, Sharman Joshi and Arshad Warsi have supported Hirani, the country's most successful commercial filmmaker.
On January 13, HuffPost India published a story after accessing an email that detailed a sexual assault complaint against Hirani, made by a woman who worked on the Ranbir Kapoor-starrer Sanjay Dutt biopic. HuffPost India had also spoken to the survivor and three of her friends.
The woman, who was working at Hirani's production company, said she was sexually assaulted by Hirani on multiple occasions, between March 2018 and September 2018. Her father was suffering from a terminal illness at the time and she needed to hold on to her job.
Her father passed away in September.
The complaint had been emailed to Chopra and a few others, including his wife Anupama Chopra and sister Shelly Chopra, the director of Ek Ladki Ko Dekha To Aisa Laga, on November 3 last year. After the email was received, Hirani's credit as co-producer was removed from the movie.
Speaking through his lawyer, Hirani had denied the accusations, calling them "false, mischievous, scandalous, motivated and defamatory".
In an email response to HuffPost India, Anupama Chopra had said, "I've met the complainant twice. Both times, I have offered my full support and recommended that she take the complaint to a legal body or a neutral party since we cannot be arbitrators or judges on this."
Hirani's writing partner, Abhijat Joshi, also indicated that he has distanced himself from the director. "It's my duty to listen to the woman patiently. I am here to support her," he said.
Watch the video of Chopra dodging the question below: