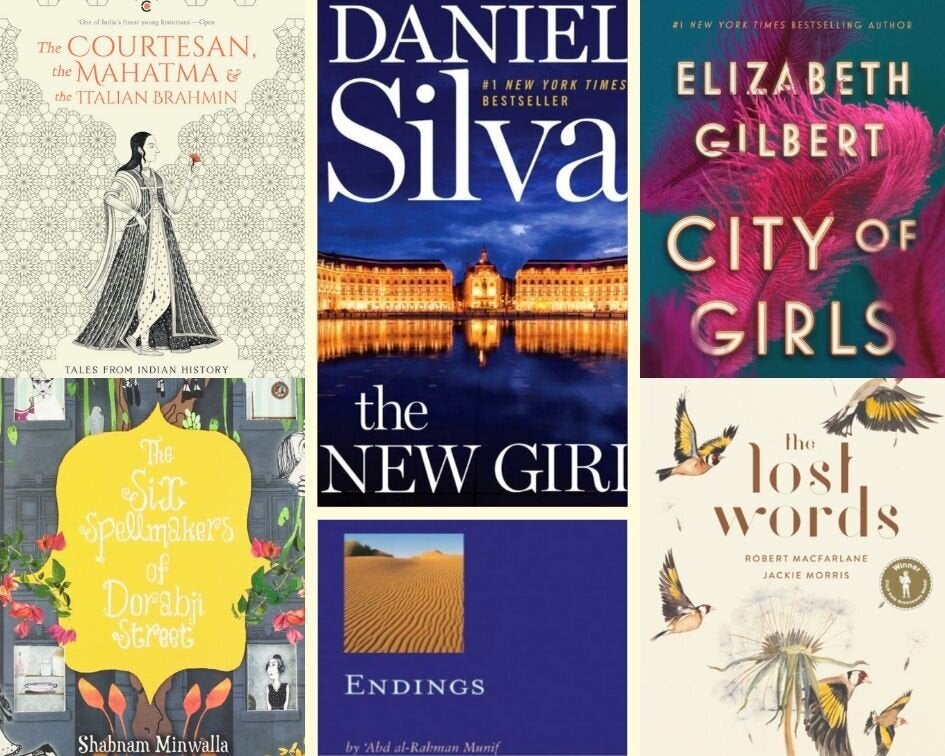 Step aside summer and winter reading lists, the monsoons are here. The rainy season is the best time to indulge in books, be it gearing up an audiobook to distract yourself in a traffic jam, a chunky read to cuddle up with, or poems to sip over lazy, moody, tea breaks. We asked some stalwarts of the Indian publishing industry for their monsoon recommendations, and came away with a list that has something to suit light drizzles, heavy showers and the will-it-rain-won't-it days.
Shikha Malaviya, Publisher, The (Great) Indian Poetry Collective
The Blaft Anthology of Tamil Pulp Fiction, translated by Pritham Chakravarthy and edited by Rakesh Khanna, goes, oh so well with filter coffee, hot vadas and the sound of pouring rain. There's murder, mischief, romance, horror and science fiction, and some badass women vying for the title of ultimate feminist. Despite these stories being over the top, there's this outrageous authenticity replete with polyester veshtis and gold chains.
Arun Kolatkar's Collected Poems in English, edited by Arvind Krishna Mehrotra is my go-to book in any weather, but during the rains, I especially suggest reading the poem, Breakfast Time at Kala Ghoda, which has the feel of a choir singing. Kolatkar captures life on an intersection in Mumbai with such acuity and verve, you feel you are there. His poems are smart, gritty, and undeniably Indian, buzzing with life!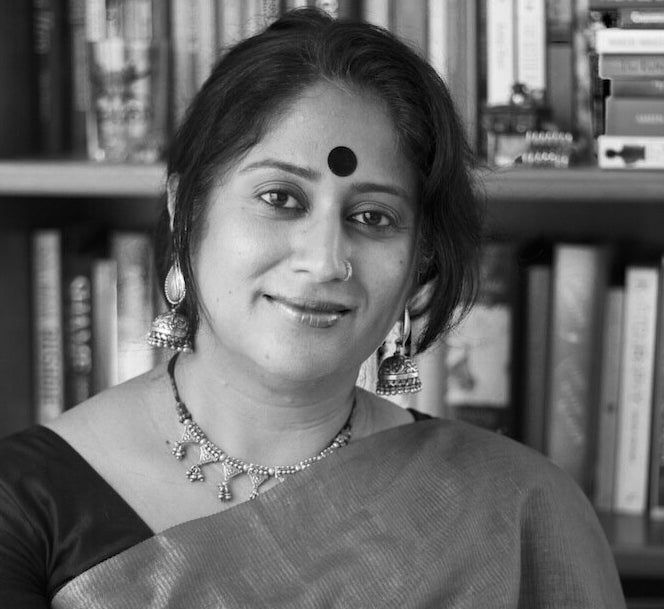 Bijal Vachharajani, Senior Editor, Pratham Books
Author Robert Macfarlane and artist Jackie Morris's The Lost Words is a gorgeous book of spells and is the perfect size to hold, hug and read aloud. It's a paean to nature words that are lost, slipping away from use by children and adults — whether it's kingfisher, conker, otter or heron. There's breathtaking spell-poetry accompanied by stunning artwork — words leap across the page, as birds flit in and out, and weave magic.
The rains make me think of Mumbai, and Shabnam Minwalla's Six Spellmakers of Dorabji Street is a Bombay book that I constantly return to. It is about a bunch of children who use magic and their kid-power to protect the precious bimbli trees in their building, Cosy Castle. There's a bit of activism, a dash of spell making, and generous doses of friendship and humour.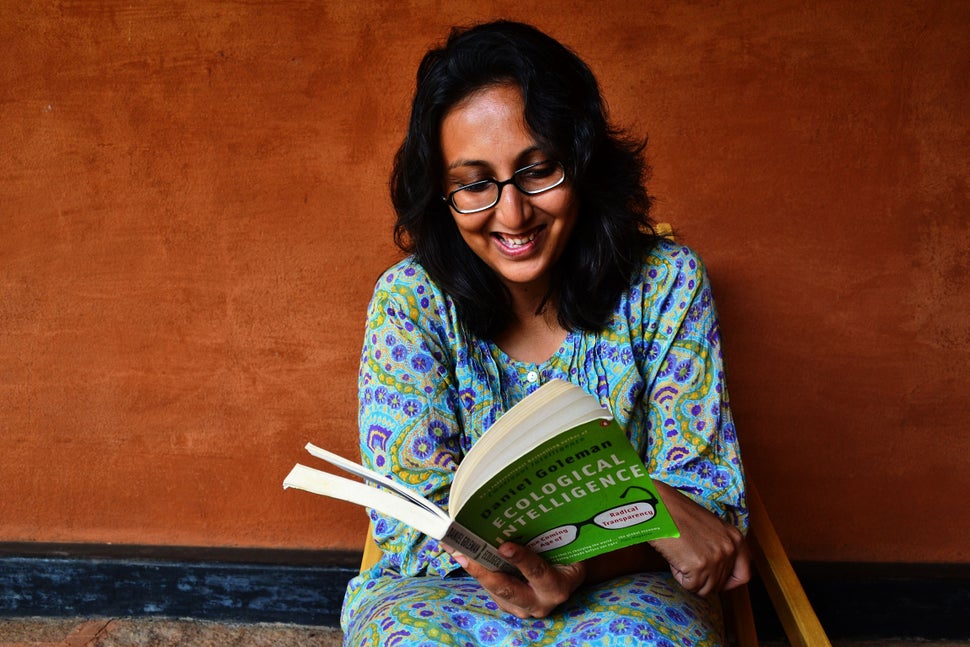 Chiki Sarkar, Publisher, Juggernaut Books
I've been lying in bed reading the most gripping books this season with a single theme—spies. Daniel Silva's The New Girl is about the geopolitics of Saudi Arabia, a character heavily inspired by MBS and a kidnapping that sends his life into a tailspin, as seen from the perspective of the brilliant Mossad chief, Gabriel Allon. I think of Silva as Hollywood-meets-John le Carre.
The Spy and the Traitor by Ben Macintyre is better than most thriller films. I couldn't sleep after I had finished it. It is a superbly told, stunningly researched account of one of 20th century's longest running moles—a senior KGB officer who spied for decades for the MI6. You want to know how spies really work, and discover an unknown hero who shaped the Cold War, then this is the book for you. I was so blown away that I want to read all of Macintyre's books now.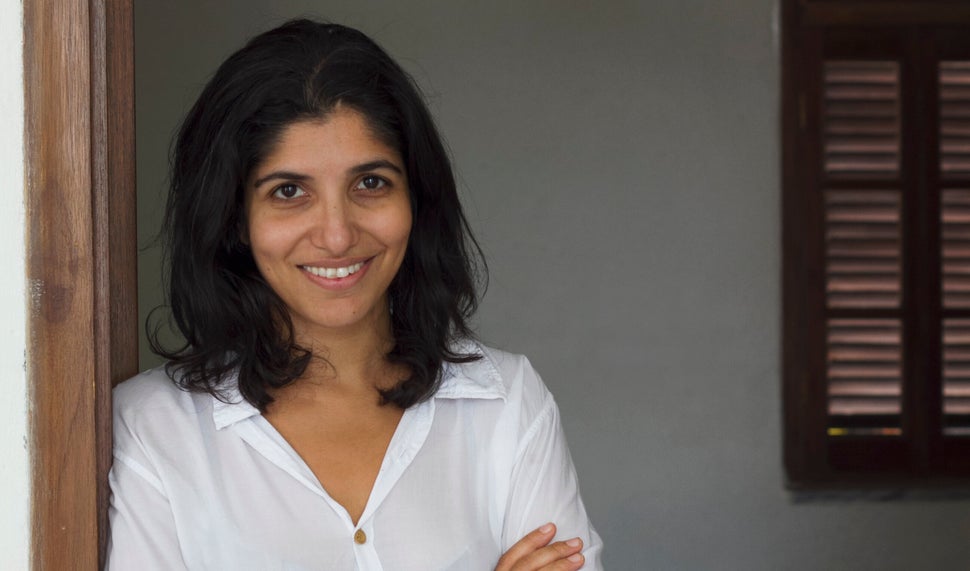 Karthika V. K, Publisher, Westland
I started reading City of Girls by Elizabeth Gilbert on a drizzly day on a flight out of Bangalore. It's set in New York in the 1940s, a time when war is around the corner, yet for a young and beautiful woman, the world is still full of possibilities. The book offers a romp through the theatres and the nightlife of a city that was fast becoming the centre of the new world, and is perfect for a long weekend. It's exuberant, fun and clever—just like the women whose stories fill its pages.
Then there's Where the Rain Is Born: Writings About Kerala, edited by Anita Nair. It's got some fabulous short fiction by Basheer, MT Vasudevan Nair, Paul Zacharia, Kamala Das and other greats translated from the Malayalam as well as fiction, essays and poems originally written in English. MT's short story Karkitakam is one of my all-time favourites. You can go in and out of the collection or read cover to cover, depending on how long the rain keeps you indoors.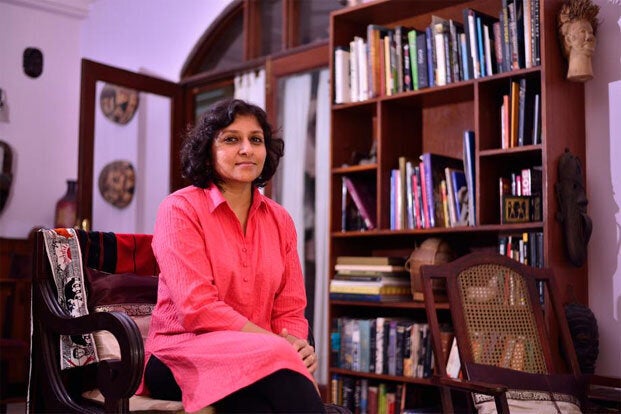 Rashmi Ruth Devadasan, Publisher, Blaft
Oyinkan Braithwaite's My Sister the Serial Killer is the novel equivalent of coming across quite by accident a beautifully hand-crafted switchblade knife — sleek, light, sharp and shiny. It was very Nigerian, dropping pidgin and Yoruba here and there, not bending over to explain anything, but still effortless to read for someone who's never been to the country.
The Dactyl Hill Squad by Daniel Jose Older, set in New York City during the American Civil War, follows the lives of a bunch of black and brown orphans. And there are dinosaurs everywhere! It teaches history through fantasy. I read the book to my kid and we are looking forward to the sequel and hopefully a movie adaptation.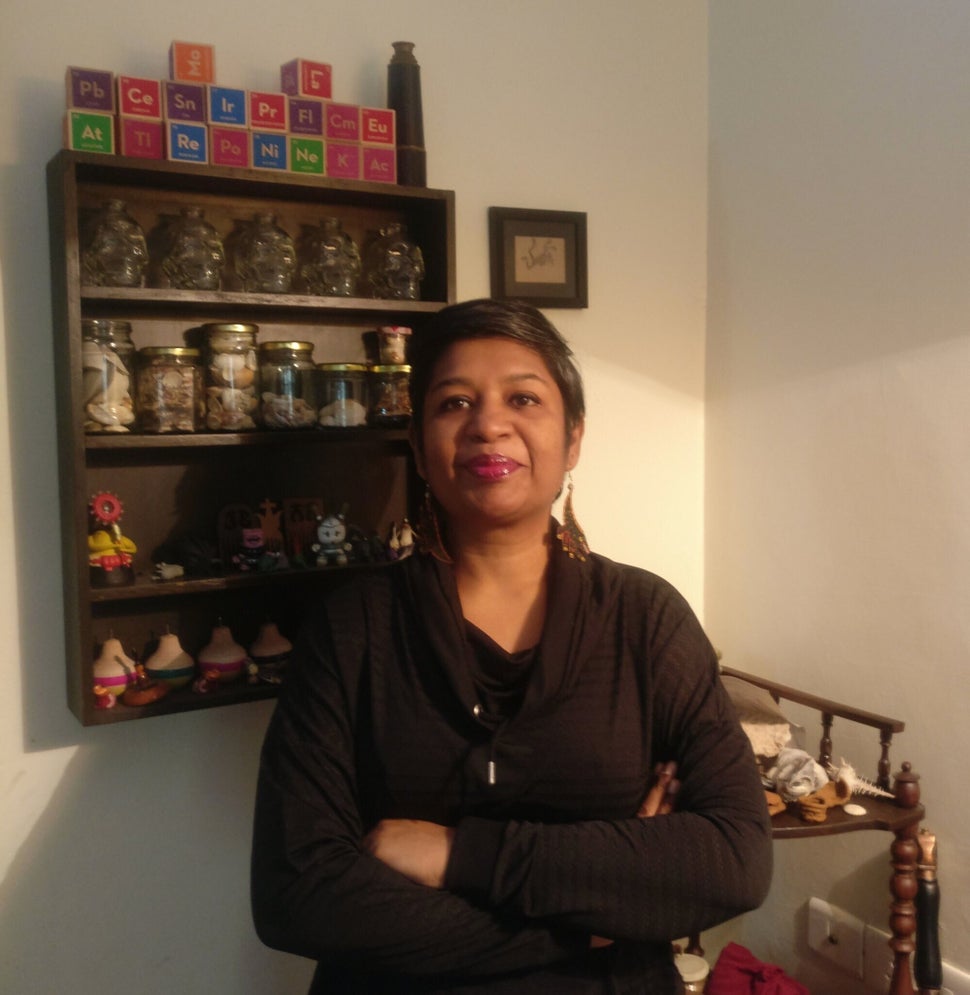 Trisha De Niyogi, Chief Operating Officer, Niyogi Books
I love the Yaksha & Yakshini in Kalidas's Meghadutam, which is the finest example of sandeshkavya in Sanskrit literature. We are talking about the clouds over the ancient cities of Ujjain and Vidisha and a travelling husband who pines for his separated wife and composes verses, fantasizing that the clouds would carry them to her. The prism of romanticism in olden times still resonates with me today.
Manu S. Pillai's The Courtesan, the Mahatma & the Italian Brahmin, with anecdotes about Maharajas, begums, courtesans, saints and soldiers, is best read in short bursts. With an undercurrent of subaltern studies, Pillai retells several characters who might not have been considered 'historical enough' and shows that the past can help with understanding the present, if the perspective remains modern.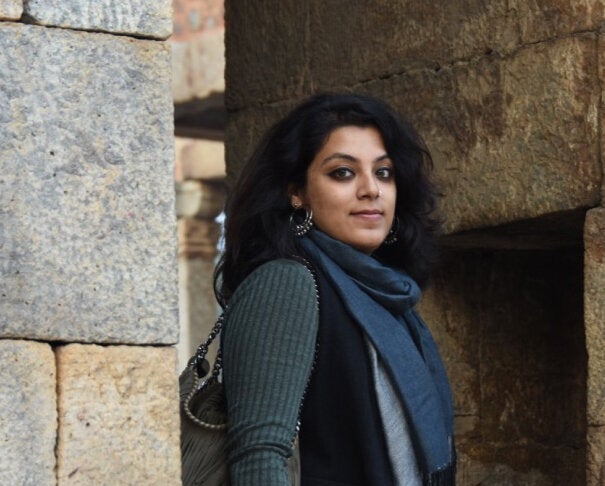 Urvashi Butalia, Founder, Zubaan
I'm reading Krishna Sobti's last book, A Gujarat here, A Gujarat There simultaneously in Hindi and English, a rare pleasure. The play with memory, recall, language — at times almost elusive, so you kind of almost catch a thought slipping away from Sobti, and sometimes breathtaking in its pithiness. As I read it, I see and hear her, speaking, laughing, remembering; as a reading experience, it's hard to match.
I recently made my first visit to Ladakh. In preparation, I picked up a book I'd long held on to, Beyond Lines of Control by Ravina Aggarwal. This sharp study takes into its ambit issues of cultural production, a manufactured nationalism, development, identity and gender. Elegantly written and very accessible, it's the kind of book you can read on a rainy day as I did, sitting in the balcony of my hotel room in Leh.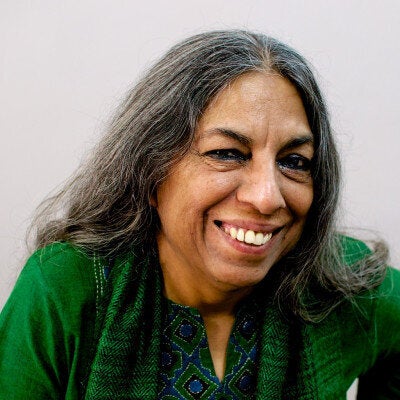 Ananth Padmanabhan, CEO, Harper Collins India
Garth Stein's The Art of Racing in the Rain combines my love for dogs and motorsport. It is sensitive, funny and heart-wrenching, narrated by Enzo, a Labrador mix, about his love for his human-family. I'm a pet parent, and dread books that talk about loss , but this isn't a sad read. Rather, it made me discover how to view the world and the people we spend our life with, and also, how to love. You'll love this even if you aren't a pet parent.
Amitav Ghosh's The Hungry Tide has been a favourite since its publication 15 years ago. It is set in Sunderbans, a geography that is as mysterious as it is beautiful and Ghosh's narrative tide sucks you in. It's not just the right season to re-read this novel but the right time too. Climate change causing delayed monsoons and destructive floods is an ever-present danger today and needs more attention.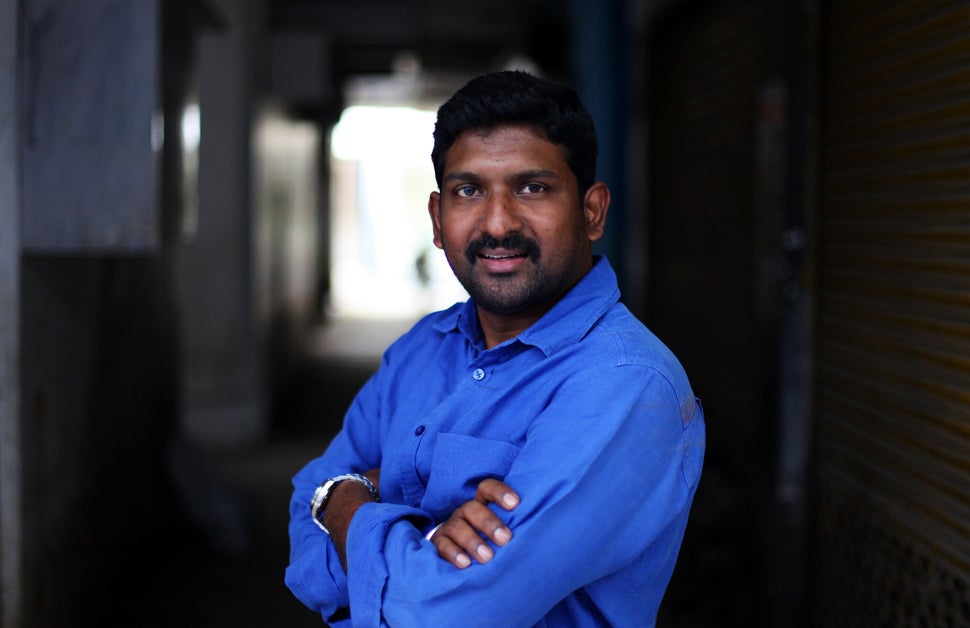 Sayoni Basu, Primary Platypus, Duckbill
Rainy day books need to be fat and satisfying for extended sessions when one is stuck indoors, and wide-ranging enough in their canvas that one's mind can wander far. One of my favourites is Vikram Seth's A Suitable Boy, because no book can be more fat and more satisfying than that. (I would recommend it for all seasons, but there is no denying it is particularly good in the monsoons!).
Gabriel Garcia Marquez's One Hundred Years of Solitude, because it is magnificent in its scope, and also because it rains and floods for "four years, eleven months, and two days" in the novel.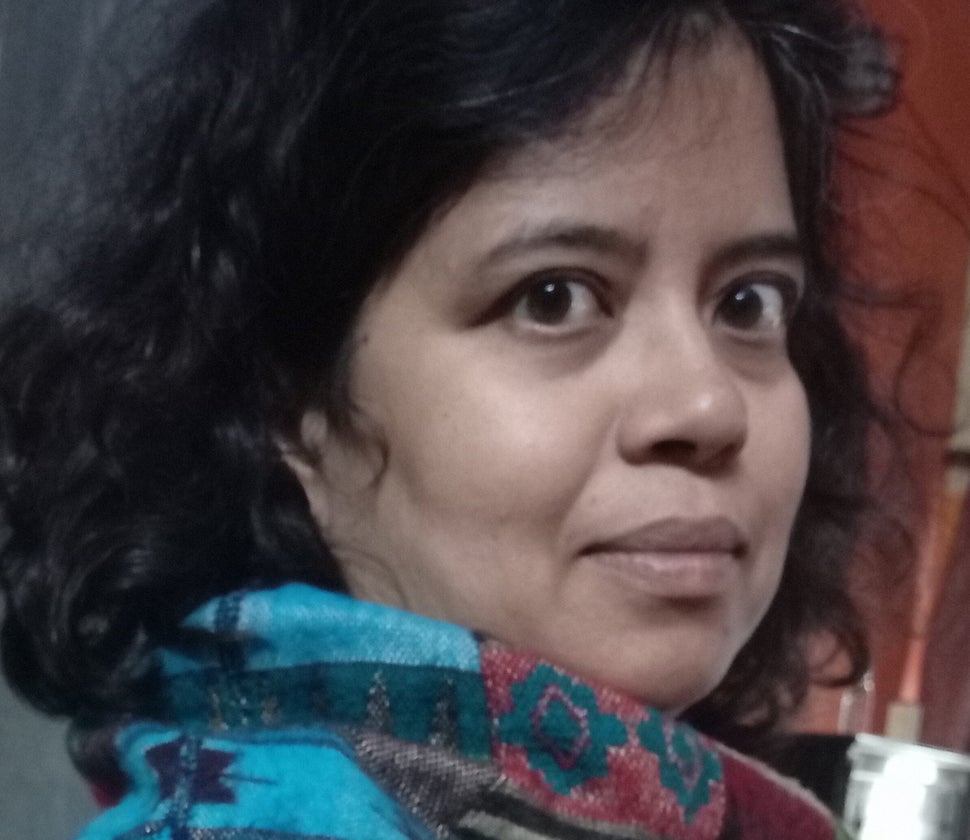 Priya Kuriyan, Illustrator
I was introduced to Arundhathi Subramaniam's poetry during a particularly devastating Mumbai monsoon in my early twenties when I stumbled on her 5:46, Andheri Local in a newspaper. Having just moved to the city and experienced the endearing chaos of the ladies compartment in the local trains myself, the poem overwhelmed me. I pick up her collection When God is a Traveller quite often because there's always one poem in it that resonates with my mood or reminds me of someone I've met in passing or makes me nostalgic. Her poems thrill with their ambiguity — in her own words, "poems matter because they have holes".
One of my all-time favourite graphic novels is The Arrival by Shaun Tan. The lack of words and vivid, powerful images, filled with details, expose the gamut of feelings that the protagonist goes through; his initial bewilderment at moving to a new country with an alien culture, his isolation and ultimately the joy of being accepted. You'll be tempted to stare at Tan's art, for a long time —perfect accompaniment to coffee on a slow, rainy day.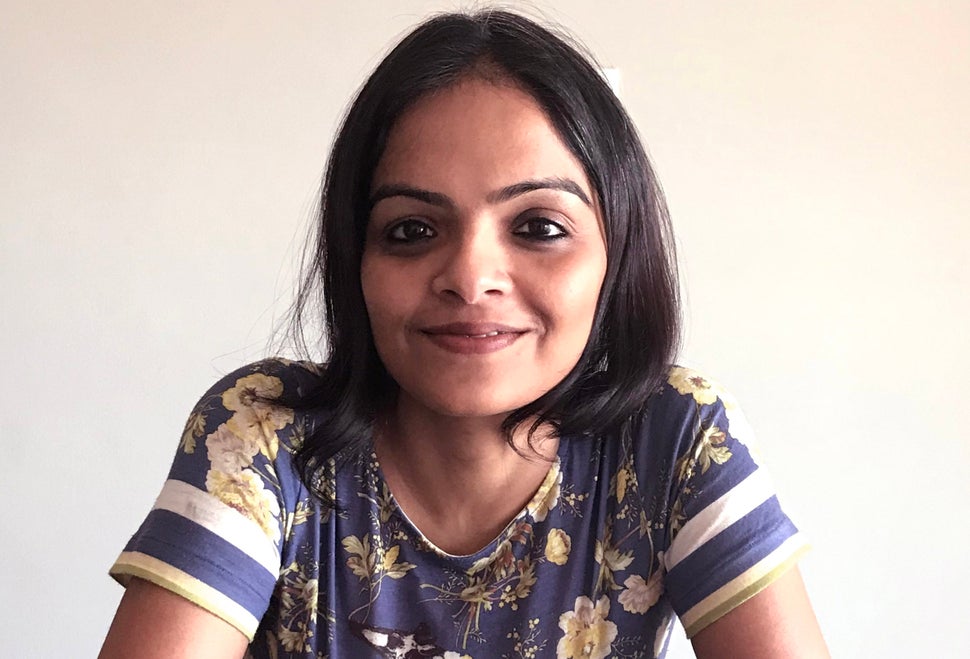 V. Geetha, Editorial Director, Tara Books
A friend sent across this rather rare book, Endings by Abd al-Rahman Munif, translated from the Arabic by Roger Allen, recently. Set in an unnamed oasis, which faces an unprecedented drought, it features old and young who stave off fear and hunger by telling stories, intrepid hunters who fan out for prey to feed themselves and the poor, and sharp-tongued women who are quick to spot a lie. Reading the novel in waterless Chennai, I cherished evermore the elusive moisture-laden wind that sometimes came to stay.
Drive your plow over the bones by Olga Tokarczuk, translated from the Polish by Antonia Lloyd-Jones, with an unusual female protagonist, left me pensive, as novels revolving around time and seasons do. An elderly woman, mysterious and eccentric, is determined to resist the greed of those who would slaughter animals and maim the woods. Her sense of justice, quaint and startling, in a world that seems shabby and cynical moved me no end.