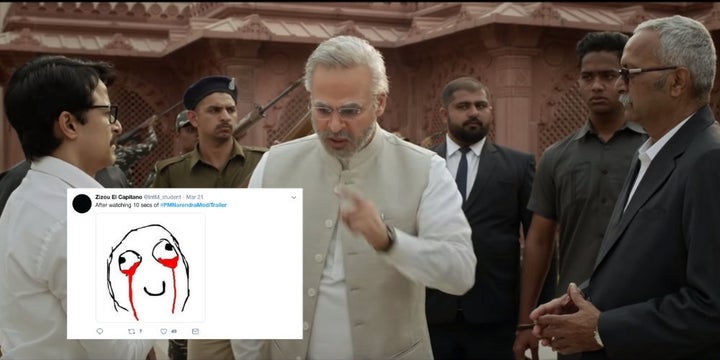 The PM Narendra Modi trailer is a good kind of bad where it's so bad that it's funny. Vivek Oberoi plays the eponymous Modi who seems to be a superhero-cum-patriot-cum-everything-amazing that a person can be.
Everything in this trailer is over the top. While the film is set to release right before the elections, it has failed to convince many. The gimmicky trailer had Twitter in splits.
Twitter users were prompt in pointing out the that the film reeked of propaganda given its tone and timing.
And of course there were many memes.