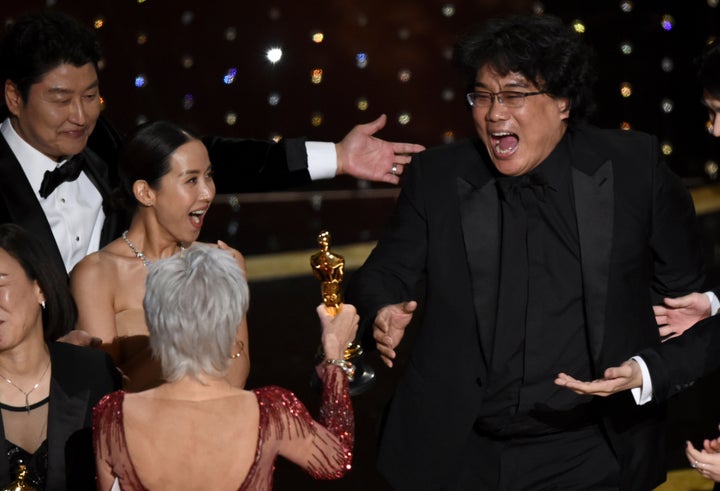 The award was one of a total of four Oscars won by the film, including best director and original screenplay for Bong Joon Ho and best international feature film. No film has ever won both international feature film and best picture at the Oscars before.
The film's Oscar wins were highlights of the award ceremony and took social media by the storm.
From walking the red carpet to winning the ceremony's top prize, the reactions of the film's cast and crew have been going viral online.
And, while director Bong Joon-ho himself has been incredibly entertaining through the awards season.
He was even more so on Oscar night.
Hollywood actors of Asian origin joined in on the celebrations as they congratulated the film's team.
The wins had fans of the film all hyped up.
And as the awards season comes to a close, a special shout out to Bong's interpreter through it all, Sharon Choi, who's been delivering some of the best lines as she translates the director's acceptance speeches and interview bytes.