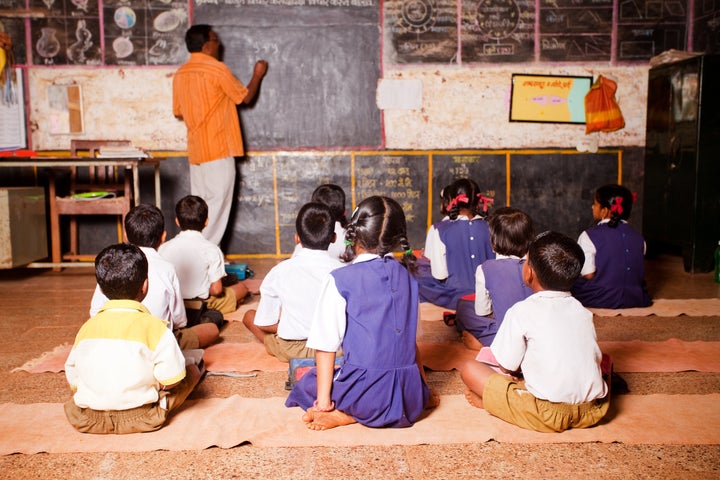 Ashok is truly who one would call an unsung hero. If you happen to spend a day in his school, you cannot but be deeply moved by what this gentleman is achieving single-handedly in a remote hamlet in Karnataka. He was just twenty when he joined the Karnataka education service in the year 2000. The Lower Primary School, Hemmadagi was his first posting and Ashok has been at this school for seventeen years now. Hemmadagi village has a population of less than a thousand. A mix of Kuruba, SC, ST and the Lingayat communities, most of them are hard put, managing at a bare sustenance level. Open defecation is still the norm and you will hardly find a house with a toilet. But over the past seventeen years, since Ashok has been at the school, this community has recognised the value of education and all children go to school.
Ashok's journey as a teacher is a story of self-discovery, self-learning and continuous improvement. He describes his initial years as a teacher at this outpost as a lonely period; also, one of trial and error. Although he was equipped with a TCH, after his PUC, he had no practical experience. He would employ traditional processes and struggle with pedagogy, unable to understand how children learn. It was at the CFSI in 2004 that he received his first valuable training. As part of this programme, teachers were trained on the Nali-Kali pedagogy and Ashok embraced it, mastering and internalising it in content and spirit. A burning desire came from within because Ashok wanted to be as good a teacher as he could be and he saw in the pedagogy the opportunity to teach his students well. 'Earlier, with my traditional methods, ten out of twenty children would learn. With Nali-Kali, it takes more time and effort but every child learns.' Because of his excellent command over Nali-Kali, he is also a district resource person for training teachers in this pedagogy.
Ashok's commitment to every child is evident from the fact that since he came to LPS, Hemmadagi, not one child has dropped out of school. After the children pass out of his school, he also makes sure that each one of them is admitted to the higher primary school. Issues of sibling care, domestic work and the absence of an Anganwadi in the village are roadblocks that he has managed to navigate around in order to ensure that at least in this small hamlet, the core objectives of Universal Elementary Education are achieved.
There are a hundred and five children in this school which has two rooms on either side of a road and to manage the five classes, Ashok must cross this road several times a day. When he arrived here seventeen years ago, the small and remote village of Hemmadagi had no bus service and so Ashok took up lodgings in the nearby village of Sugur. Staying at Sugur made it possible for him to reach the school every day by 8 a.m. and leave as late as he wanted to. This facilitated the bond he wanted to build with the children. With a disarming smile, he says, 'I also saved money as the cost of living in the village was less than what I would have spent living in a town. I continued to stay in Sugur village after my marriage and my son too studies in my school.'
If you visit this school and can ignore its rather unsightly and battered building and the lack of basic facilities, you will see energetic, enthusiastic children, fearless and inquisitive. While Ashok is busy teaching Classes I to III (taught collectively), if you stop by at the Classes IV and V across the road, you will be surprised to see the children working independently and building upon the concepts that Ashok has taught them. Four to five children take charge and help the others. They create their own problems in maths and solve these involving all their classmates, taking care to include even the odd child who has trouble grasping it. Their quickness and sharpness are distinctively different from those in many other schools. 'Fifty percent of my work is done by these children. After all, there are hundred and five students and unless I co-opt the children, it will be humanly impossible for me to teach them all. I have helped the children form a cabinet that is responsible for opening the school every morning, cleaning it and closing it in the evening. It has been running smoothly for eight years now; even if I am delayed by a few minutes, children ensure that the school starts on time; they organise the morning assembly and prayer by themselves.'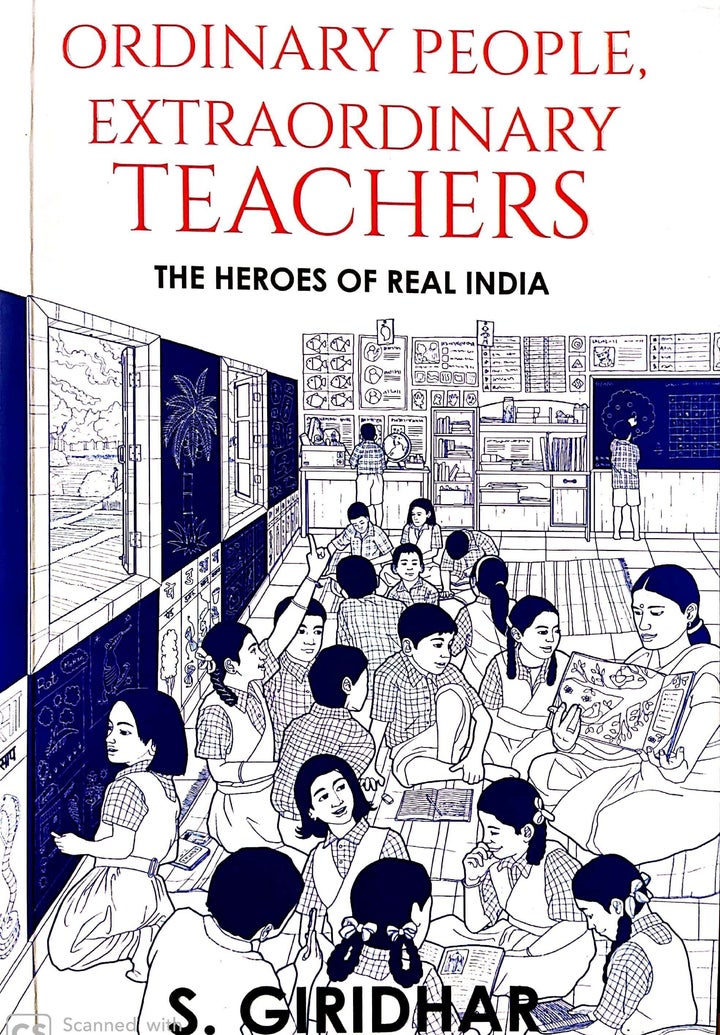 Excerpted with permission from Ordinary People, Extraordinary Teachers: The Heroes of Real India by S Giridhar, Westland.