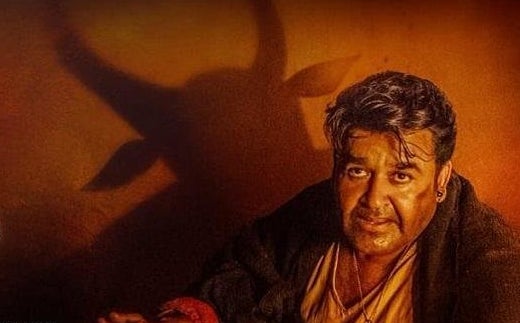 Mohanlal's Odiyan, a fantasy drama based on Kerala folklore, opened to mixed reviews on Friday. The film, one of the highly-anticipated releases of 2018, tells the story of a shapeshifting man feared by those around him.
Mohanlal stars as protagonist Manikyan, with actors Manju Warrier and Prakash Raj in pivotal roles.
Here's how critics have reviewed the film:
The elements should have made for a heady cocktail but Odiyan falls disappointingly short. The problem is the plot — it's terribly old and contrived, with characters who are either golden or glowering all the time. But we'll get to that later. As Odiyan, Mohanlal fills the screen with his presence. Each time he throws his black shawl around him or even when the camera is simply focused on his eyes, he brings a certain gravitas to the frame.
What sustains Odiyan through its nearly three hours running time is the folksy air it manages to build up from the start, the special effects during the few (too few) action scenes, Mohanlal's physical transformation to play the younger Manikyan — his styling, makeup and visible weight loss — and the pleasure, as always, of seeing Manju Warrier in a substantial role.
In the opening minutes of the film, when Mohanlal's Manikyan makes an entry, your heart fills with excitement to learn about his Odiyan's powers. That was, as a matter of fact, the selling point of the movie. Instead, you get a Mohanlal who appears to have dressed up for a fancy-dress competition at his school for overaged men. The idea behind portraying the abilities of Odiyan is a massive let down. It, perhaps, has to do with the filmmakers' intention to whitewash the hero hailing from a family that practices black magic.
Director Shrikumar has ably executed Harikrishnan's script that doesn't have mass dialogues or scenes but goes for grounded storytelling. It's quite contrary from all the hype and buildup the film had pre-release and might leave the fans wanting more. Mohanlal as the shape shifting Odiyan is on top form, both during the scenes that require to do action and also emote.
The stunts choreographed by Peter Hein are worth every penny. In fact, the only engrossing parts in the film are the stunts. The climax, in parts unreal, but paced perfectly, is the one that stands out. On the low side, the screenplay is lethargic and dialogues are unnecessarily long. For instance, the scene featuring a drunk Manikyan and his drunk grandfather goes on forever. There is a respite in the form of an action sequence in between, but even after that, the dialogue stretches.