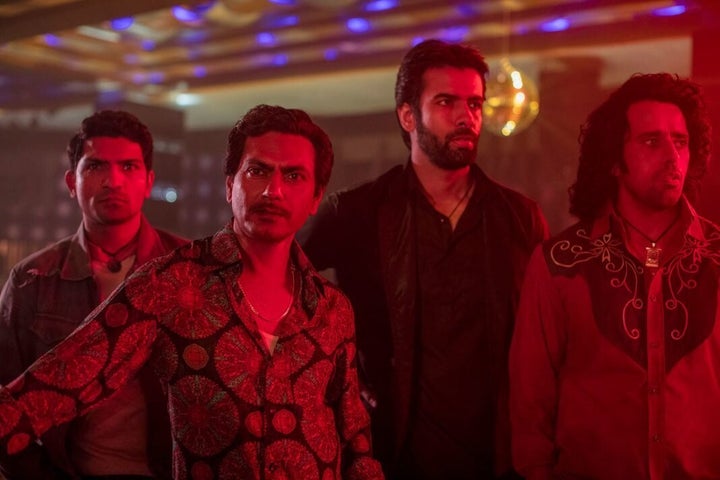 Shrishti Behl Arya, director of Netflix International Originals (Films), has denied reports of the Rashtriya Swayamsevak Sangh (RSS) holding meetings with the streaming giant to get it to tone down content that they deemed 'anti-Hindu' and 'anti-India.'
At the ongoing Mumbai Film Festival in Mumbai on Sunday, Arya termed the story 'fake news' and emphatically said that she wasn't aware of RSS' meetings with Netflix executives.
She was speaking at a panel titled 'Artistic Freedom: Mapping out the entertainment story,' that also included Sona Mahapatra, Sobhita Dhulipala, and Aparna Purohit, head of India originals, Amazon.
A report in the Economic Times said that the top brass of RSS has held at least six 'unofficial' meetings with Netflix and Amazon executives in Mumbai and New Delhi.
″The RSS wants to restrict content 'critical' of the Indian standpoint on Kashmir or defamatory to Hindu symbols and the Indian Army," the ET report said.
Shows such as Sacred Games, Ghoul and Leila have criticised the rise of right-wing extremism and depicted India as a country ruled by religious fundamentalists.
When pressed by this reporter on whether the meetings were 'unofficial' in nature, the Netflix executive said that she wasn't in the know of any such interaction with the right wing outfit.
Going onwards, said both Arya and Amazon's Purohit, they will continue to respect the 'law of the land.'
As the streaming market continues to grow at an exponential pace, concerns regarding censorship of content on the Internet have been routinely cropping up.
According to a report in Mint, the BJP government is in the process of drafting guidelines for Netflix, Amazon and other streaming platforms. There have been several complaints filed by various people, alleging that content on Netflix offended their religious sentiments.
Arya added, "The law of the land is not subjective like the story telling. The law is the law. It's not like, 'I don't like you, so I'm going to stab you.' Whatever is permitted by the law, we would go into those spaces and the rest is all about the stories that creators want to tell."