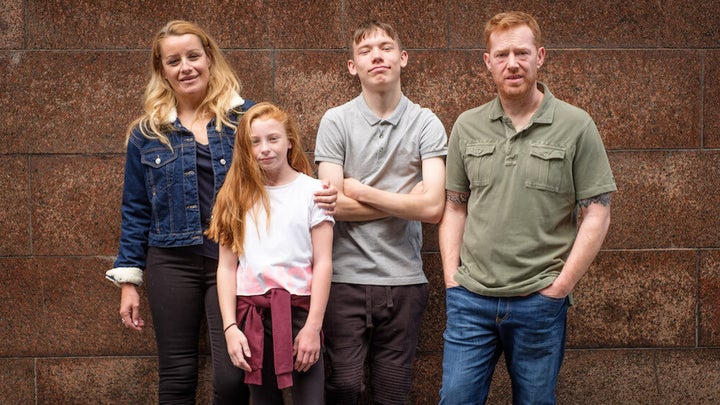 As a bright Friday morning dawned over Mumbai and the inhabitants of India's busiest metropolis began another day of hustle, particular patches of the city throbbed with activity. Herds of cinephiles, almost all of whom donned a thin, black-and-orange sling bag and a flailing nametag, swung from Andheri's Infinity mall, the main venue of the festival, to Citi mall, another screening venue of the fest.
My morning, like many other filmgoers, began with making reservations for the next day's films, which was swiftly followed by a dash to Andheri where I would spend my first of the seven day festival, sans breakfast or chaai, mind you.
Sorry We Missed You
It started with Ken Loach's harrowing family drama Sorry We Missed You. Loach follows up his 2016 Palme d'Or winner I, Daniel Blake with a thematically similar film centering on the trials of a family struggling to make ends meet against a system that is at once both, impassive and ruthless.
The film begins with Ricky (Kris Hitchen), the father, who takes up a gig delivering parcels and gets squeezed in the vise-grip of a physically extracting job and financial ruin. Meanwhile, his wife Abby (Debbie Honeywood), who works as a nurse for elderly and neglected people, braves her own battles, from one house to another. And it is this explosive mix of volatile drama, which is further aggravated by their troubled teenage son, that becomes the linchpin for the central conflict in the film.
At 83, directing his 25th feature film, Ken Loach is firing on all cylinders as he masterfully captures the haplessness of a people crumbling under the machine, and a family on the verge of disintegration. With the film's closing scene, Loach delivers a hammering gut-punch which rips open their fractured family dynamic.
Gamak Ghar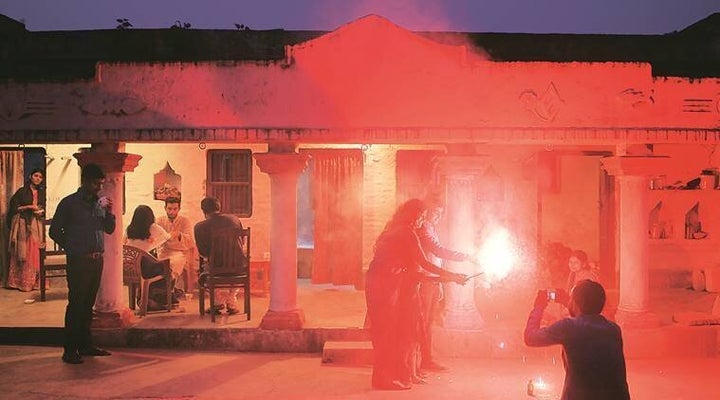 Interestingly, family dynamic formed the focus of the next film for the day as well, albeit of a completely different style. Achal Mishra's utterly immaculate directorial debut Gamak Ghar is about a family house, nestled in the small town of Darbhanga, Bihar, and its eccentric inhabitants.
While the Maithili-language film is divided into three chapters spanning two decades, Mishra refrains from weaving an overarching narrative around family histories or anecdotal recounting of the glory days.
Instead, Mishra's camera sits quietly within the house's vast verandas, populated by idle furniture and rich sunbeams, gorgeously captured by cinematographer Anand Bansal. Within these frames, we are given a window into fragmented vignettes of family gatherings, feasts, and festivities, conveying a stark yet untouched portrait of life. The film's sparse aesthetic effectively infuses life into the frames, while simultaneously bringing the inanimate to life.
Mishra, all of 23, exhibits a tremendous awareness of his craft, also illustrated through his smart use of shifting aspect ratios that coincide with the developing photography techniques used by the film's characters.
Gamak Ghar is a stellar debut which heralds the arrival of a bright, new talent.
Moothon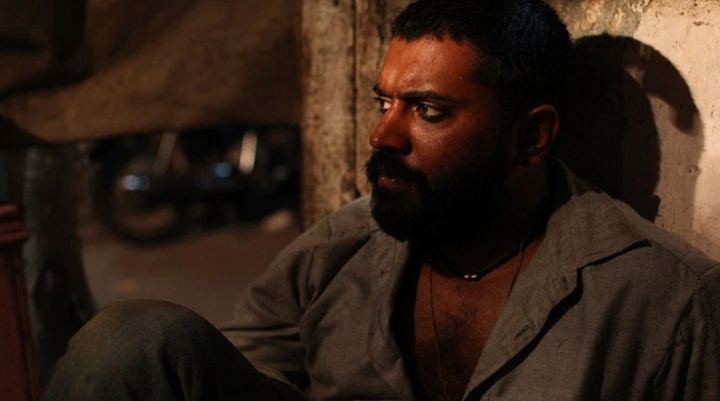 After having a quick word with the director, I rushed out of the auditorium and plunged into a sea of people lining up to catch the opening film of the festival; Geetu Mohandas' Moothon, the final film of the day.
Moothon turned out to be yet another story about a disrupted family, albeit peppered with crime and neo-noir elements and a car chase added for good measure.
The film is an impeccably shot and craftily assembled saga about relationships, identity, and destiny that uses cinematic sleight to unfurl a rather straightforward story, which turns deliciously unpredictable thanks to some mean twists.
However, Moothon ultimately fails to leave a lasting impression.
Following a young boy's search for his elder brother which takes him from the lush island of Lakshadweep to the red-light district of Mumbai, we are suddenly introduced to the character of Nivin Pauly and abruptly dive into his extended backstory which forms a third of the film.
Finally, as we return to the present day and resolve a rather repetitive conflict, Moothon ends up on a bittersweet note. There are genuine flashes of cinematic brilliance that are riddled throughout this film, but it's the wily plot that struggles to strike a balance between Mohandas' predisposition for excess and her genuine flair for riveting storytelling.
As Day 1 of the festival concluded, and I returned home, tired and hungry, and completely sated, I couldn't help but feel a mix of excitement and dread; for running around town, sleep-deprived on an empty stomach, seems like the kind of punishment that can be manageably endured only through the escapism afforded by about three to four films a day.