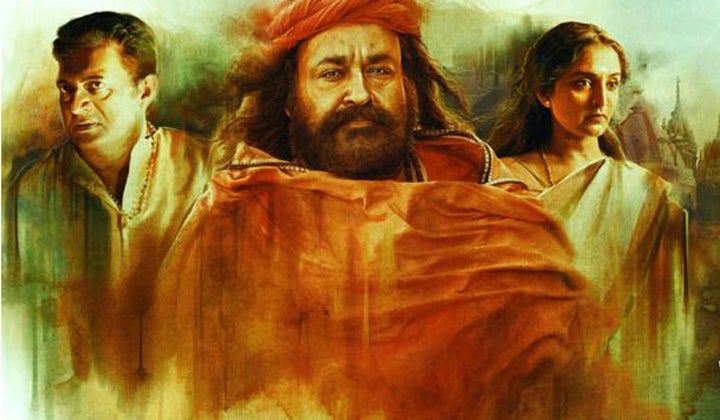 Malayalam magnum opus Odiyan, starring Mohanlal, is out in theatres today.
One of 2018′s biggest releases, Odiyan is being touted as the untold story of Malabar region tribesmen who have extra terrestrial powers to transform themselves into animals.
Mohanlal plays a superstar Odiyan whose fame spread across the border. The actor will be seen in three different avatars in the film.
Odiyan is director VA Shrikumar Menon's feature film debut. On Tuesday, Menon claimed it had become the first Malayalam film to join the Rs 100 crore club pre-release.
The film will also release in Tamil and Telugu and is expected to create a new record for Malayalam cinema, opening in over 3000 screens across the world, Indian Express reports.
Odiyan stars Manju Warrier as the female lead, with Innocent and Sana Althaf in pivotal roles.
Actor Prakash Raj reunites with Mohanlal on the silver screen two decades after they were last featured together in Mani Ratnam's Iruvar.
The film is written by scriptwriter and senior journalist with Malayala Manorama Hari Krishnan, who won the National Award for best screenplay for Shaji N Karun's Kutty Srank in 2010.
The film's music is composed by M Jayachandran with Shaji Kumar as cameraman.