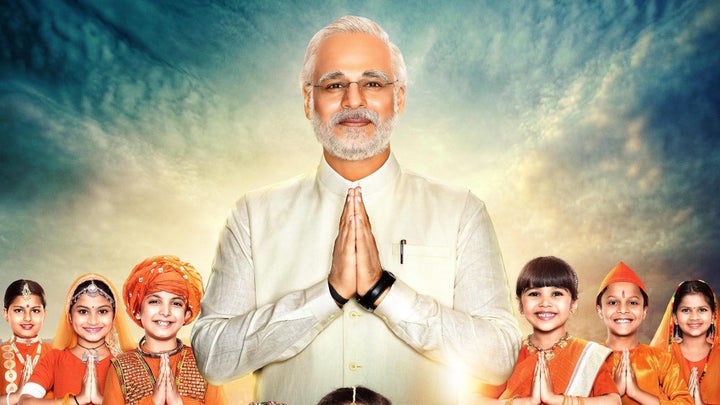 MUMBAI – The producers of PM Narendra Modi, the controversial biopic starring Vivek Oberoi, made a copy of the film available to Prime Minister Narendra Modi and sought his approval, HuffPost India can confirm.
In an interview, the film's director Omung Kumar said he did not meet the Prime Minister while he was working on the film, but the film was subsequently shown to him.
When asked if the approval of the Prime Minister was sought, Kumar said, "Later on, yes. We started writing 10 months earlier. I was also writing as we shot. But towards the end, the team met them and everything was sorted out."
When HuffPost India specifically asked if Modi's team and his associates had watched the film, Kumar said, "Yes, they have,′ and that they will 'be reverting later on.'
Kumar's admission removes any last vestiges of doubt that the Bharatiya Janata Party (BJP), and more specifically the Prime Minister, was a party to the decision to produce the film whose release is set to coincide with the first phase of polling in what is likely to be a keenly contested general election.
While opposition parties have asked for the release of the film to be stayed until the Lok Sabha polls are over, the Supreme Court has declined to stay the film's release. On Tuesday, April 9, the Central Board of Film Certification cleared the film with a "U" rating, meaning it is appropriate for all age groups.
Censor board chief Prasoon Joshi, who was appointed to his post by the Modi government, wrote the campaign song for the BJP's campaign in 2014. The song was sung by Sukhwinder Singh, but featured two lines recited by Modi. The Modi biopic also features songs written by Joshi.