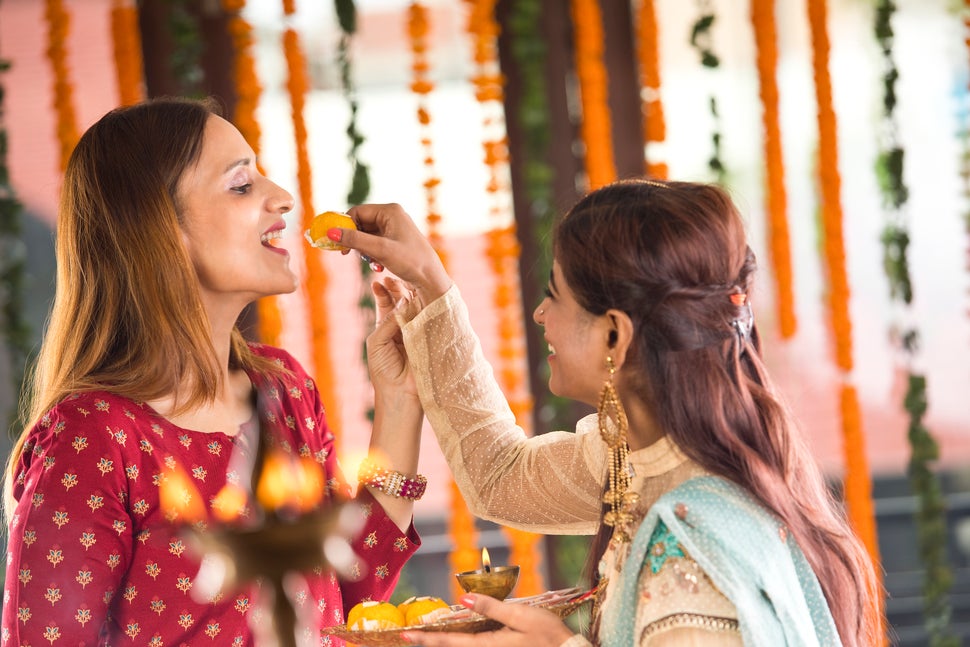 Sidharth Dudhoria's days, as a child growing up in Azimganj near Murshidabad, would always begin with a sweet and a large glass of milk. It could be an almond katli in the winter, a laddu in the summer but there was always a sweet.
Dudhoria, now a grandfather, makes no bones about his sweet tooth. His family once had a halwaikhana right at home. The Dudhorias are Sheherwali Jains, merchants from Rajasthan who migrated to Bengal around Murshidabad and Azimganj in the 18th century and became bankers to the nawabs of Bengal, the Mughals and the East India Company. Dudhoria is currently a director of Azimganj Estates.
His wife Sangeeta says when she married into the family it took her a while to get used to "meetha for breakfast". Then one day she heard about a "neemus party" at dawn.
"I thought these people are crazy. One day sweet. Next day neem," she laughs.
But neemus had nothing to do with bitter neem leaves. Milk with sugar mixed in it would be left in a large earthenware container overnight, the mouth covered with thin cloth. At dawn the vessel would be opened, a little rosewater and saffron added and the milk churned vigorously. The delicacy was the foam, like north India's Daulat ki Chaat, but lighter.
"The dew just gave it a different flavour," says Sidharth.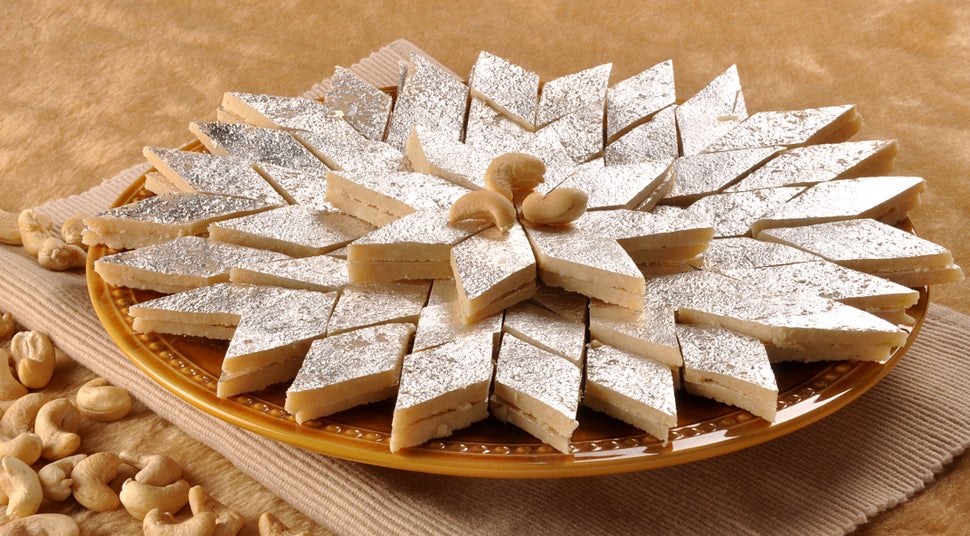 Sheherwali sweets cannot be found in sweetshops in Kolkata. These days some women in the community, like Nita Jain, have started a sort of "home halwai" business. Jain works 12-14 hours a day as it gets close to Diwali, churning out hundreds of orders of chhura goli, saakli, dilkhushal. "Kucch bhi ho, ghar ka ho (whatever it is, it needs to be home made)," she says.
As a Bengali growing up in Kolkata, I knew all about sandesh and rosogolla and mishti doi, the sweets that always featured on the "must have" lists of tourists visiting the city. But there exists another sweetscape that many snobbish Bengali families like mine often dismissed as just "laddos and kaju barfi". We didn't realize we were missing out on an entire world of gond ka laddoo, ghaal ka laddoo, mohanthaal, ghevar, sheera, satpura and so much more.
For many Bengalis, the world is infamously divided into Bengali and 'non-Bengali'. When it comes to food the latter encompasses everything from north Indian tandoori, to western Indian dhoklas to even south Indian dosas and idlis. Popular 'south Indian' food stalls across Kolkata, for many years, also served typically north Indian chaats like papdi chaat, dahi bhalla, raj kachori chaat. To Kolkatans, it was all "non-Bengali". Sudipta Dey, who works in the Bengali film industry, had proper south Indian food at home thanks to her Malayali grandmother. But she had a difficult time explaining 'papdi chaat' was not typically 'south Indian' to some of her friends. "Though there were some places like Komala Vilas (serving authentic south Indian food) kiosks serving idlis and chaats seemed to have made many of my Bengali friends mix up the roots of the food," she says.
And so it is with sweets. In the popular imagination Bengali sweets were made of chhena or cottage cheese though many traditional sweets like khaja and sarpuria are not. Non-Bengali sweets were made of khoya or thickened dried milk and dried fruits and nuts and never the twain should meet.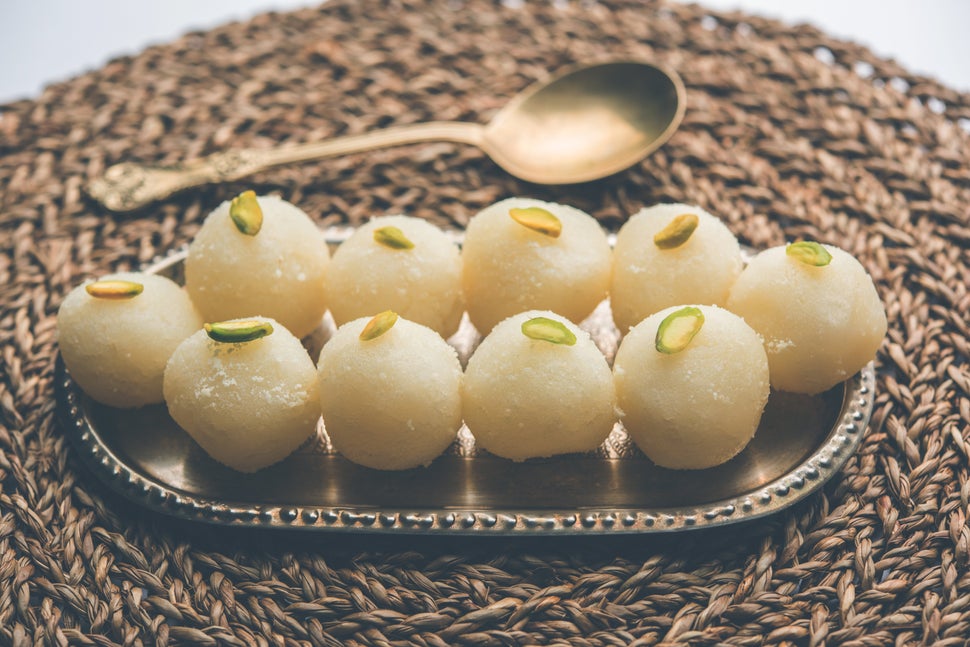 "This predominance of chhena has given Bengali sweets a distinct identity which sweetshop owners promote but it's also created a process of othering," says Ishita Dey, assistant professor of sociology at South Asian University. The "non-Bengali" sweet remains the other's sweet even if it's been around for 300 years. Kolkata prides itself on being a city that welcomed all kinds of migrants – Jews, Armenians, Parsees, Marwaris, Sindhis, Tamils. But there was a constant process of us and them. Dey says that's why instead of saying she works on Bengali sweets, she tells people she works on "the idea of sweets and sweetshops that happen to be in the geography of Bengal."
But it's not just khoya versus chhena, the attitude towards sweets itself was different.
A traditional sit-down Rajasthani feast begins with a sweet and ends with papad. In Bengal it begins with a touch of bitter like shukto and concludes with sweet doi-mishti. There's a reason for this says Shishir Bajoria, a Marwari entrepreneur who grew up in Kolkata loving his Bengali shukto. "Rajasthan is desert. We have cereals masquerading as vegetables like gatte ka sabzi. Sweet in the beginning created a blood sugar rush and that meant you would eat less," he laughs. Bengal, on the other hand, was as Bankim Chandra Chatterjee put it "sujalang sufalang". "You started with bitters to get the body juices flowing to increase your appetite because you had the means to feed your guests."
When these migrants came to Bengal and discovered its plenty, their sweets diversified as well. "Where were mangos and coconuts in Rajasthan?" asks Sangeeta Dudhoria. Now the famous Murshidabad mango is part of a Sheherwali kheer made with green mangos just before they ripen.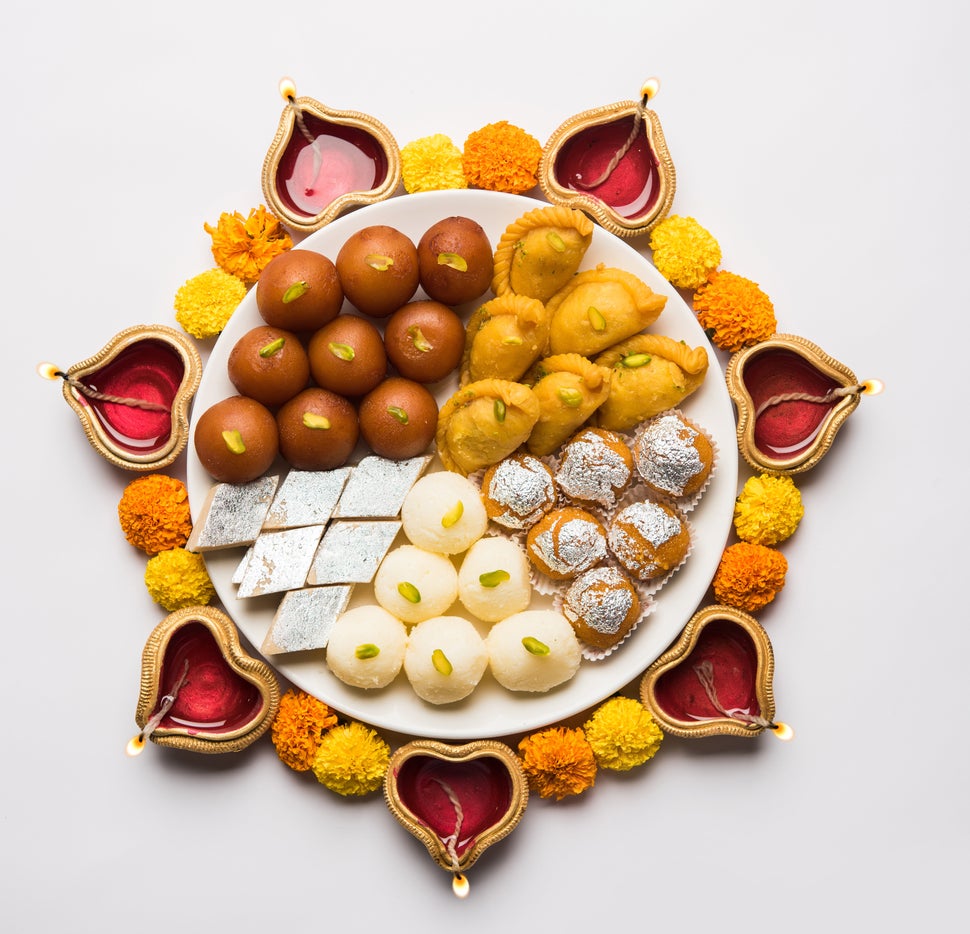 The Bengali pithe or rice flour cake has been adopted and adapted. "Unlike Bengalis, we stuff it with dal for savoury pithe and khoya for sweet," says Sangeeta. Sidharth remembers when his aunt got married, the groom's party was not content with one day of feasting. "My grandfather said stay as long as you like and no sweet will ever be repeated. They served one hundred kinds of sweets. After one month, the groom's party finally left," he chuckles.
But because most people made sweets at home these mithais did not quite enter the popular cultural imagination like sandesh and rosogolla and the iconic sweetshops that sold them. Those became storied like the sweetshop where Swami Vivekananda had a sandesh after he returned from Chicago or where KC Das sold his sponge rosogolla.
Many Bengalis do not realize however that some of their most beloved sweetshops have roots outside Bengal. Ganguram, famous for mishti doi and tinned rosogollas, was started by one Ganguram Chaurasiya who came from UP to work for a zamindar named Kamala Prasad Mukherjee in the 1880s. "He looked after his cows and buffalos and used the extra milk to make sweets and the raja liked it," says Rahul Chaurasiya, his great-grandson. "The raja gave him a plot of land to set up a shop." Only later did Ganguram diversify into north Indian barfis and laddoos. "But our challans were in Bengali and my uncle was a huge patron of Mohun Bagan football club," says Chaurasiya.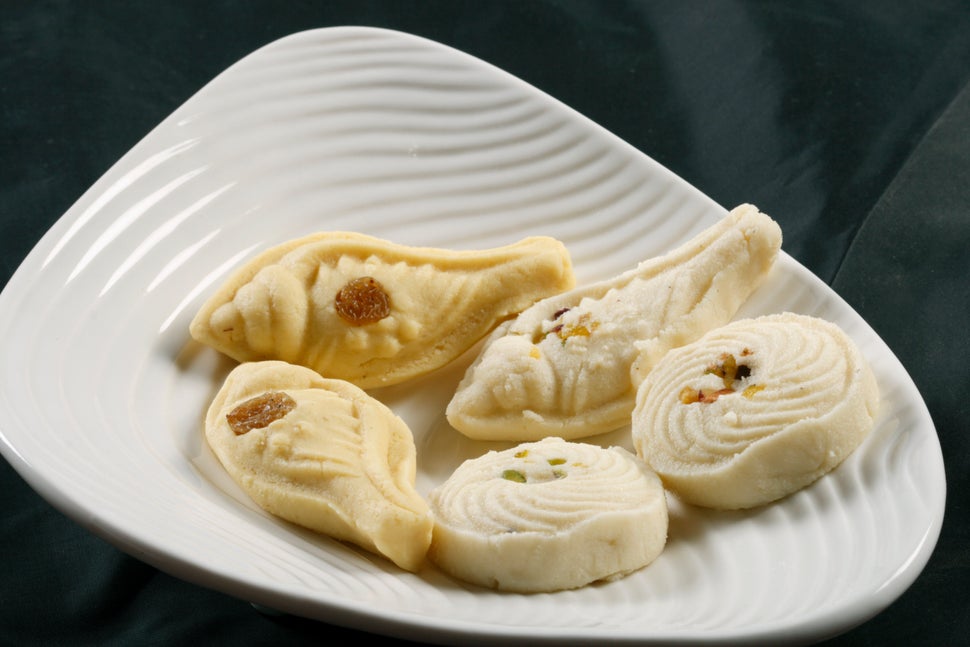 Gupta Brothers is legendary for its Abar Khabo sandesh which literally means "Eat again", a mélange of malai and rosogolla and some "secret ingredients' says Siddharth Gupta who runs the original shop in the congested neighborhood of Chetla as well as a newer outlet in Kankurgachi, in the northeast of the city. His great grandfather Mahadeo Gupta moved to Kolkata from Sujanganj in UP, newly married, with Rs 300 in his pocket. He rented a 400 square foot space, set up shop downstairs in 1888 and lived upstairs. The rent was Rs 5 a month and the landlord didn't allow him to put up a signboard. But the hing kachori, halwa and jalebis became famous and his two sons, Lakshminarayan and Ramchandra followed him into the business though Lakshminarayan's real passion was building radios and Ramchandra practiced homeopathy even while minding the store.
Gupta says the sweet business is changing. "People have become brandomaniacs, they keep wanting something new, something unique." Their Abar Khabo, created in 1974, now comes in litchi and alphonso avatars. "Once Diwali was all badam barfi and motichoor laddoos," he says. Now Gupta Brothers showcases are a riot of chocolate browns, strawberry pinks and shiny silver foil feeding the Diwali rush with Kaju Smiley, Kaju Rocket, Badan Anjeer Boat and Badam Baked Cassata alongside old standards like Kanpuri Laddu and Son Papri. "Tastebuds are changing, even rosogolla comes in flavours like mirchi these days," says Gupta.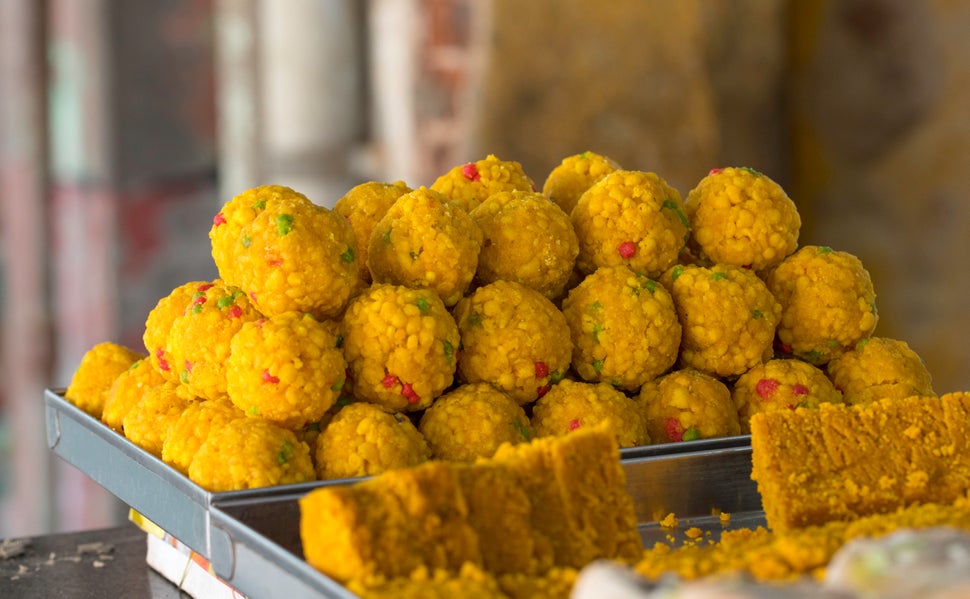 "You have chocolates in Diwali hampers, fruit juices and chips. If you are lucky you get motichoor laddoo from Haldiram," laments food historian Pushpesh Pant. "Where is the khoye ki barfi daanedar? Desi homemade festive sweets are going into extinction. Diwali sweets were meant to be cooked at home. They were not chhena so they could last a long time. You could dispatch it to your daughters' homes, students could carry it back to the hostel."
Now Kolkata has bustling establishments like Tewari, started around Independence by Banwari Lal (Bappaji) Tewari, a UP-ite from near Lucknow. The first shop was in the Burrabazar area of Kolkata where many Marwaris ran their businesses sitting on a white gadda on the floor. Tewari became famous for his hot milk and samosas fried in shuddh ghee and no onion-no-garlic kachoris and sabzi. Now it has lines out of the door for Diwali hampers with stores not just in Kolkata but in cities like Bengaluru, Mumbai, Kanpur. Neerja Prasad moved to Kolkata from Varanasi in 1973. "There we had 100 year old shops like Ram Bhandar. I was used to lal peda, tirangi barfi, gulab jamuns made of mawa not chhena. At that time in Kolkata I only remember Tewari for that kind of mithai. Or you made it at home," she says. But Kolkata had a large Marwari population and with changing times few had the patience anymore for sweets that took hours to make at home, usually the labour of mothers and maids. The taboo on eating bazaar food was also dissipating. And Marwaris had spread all over the city moving beyond the garden mansions of Alipore and the cramped lanes of Burrabazar. Sensing a market, the big guns like Haldiram (headquartered in Nagpur) and Bhikhaaram Chandmal (which started out as a bhujiawala in Bikaner) moved in. Since the 90s their outlets, some of them entire food courts, mushroomed all over the city alongside local favourites like Chhappan Bhog and Gokul. And they keep coming. "Availability creates its own demand," says Shishir Bajoria. "Before you couldn't get these sweets outside a Burrabazar. Now even Ganguram is selling it."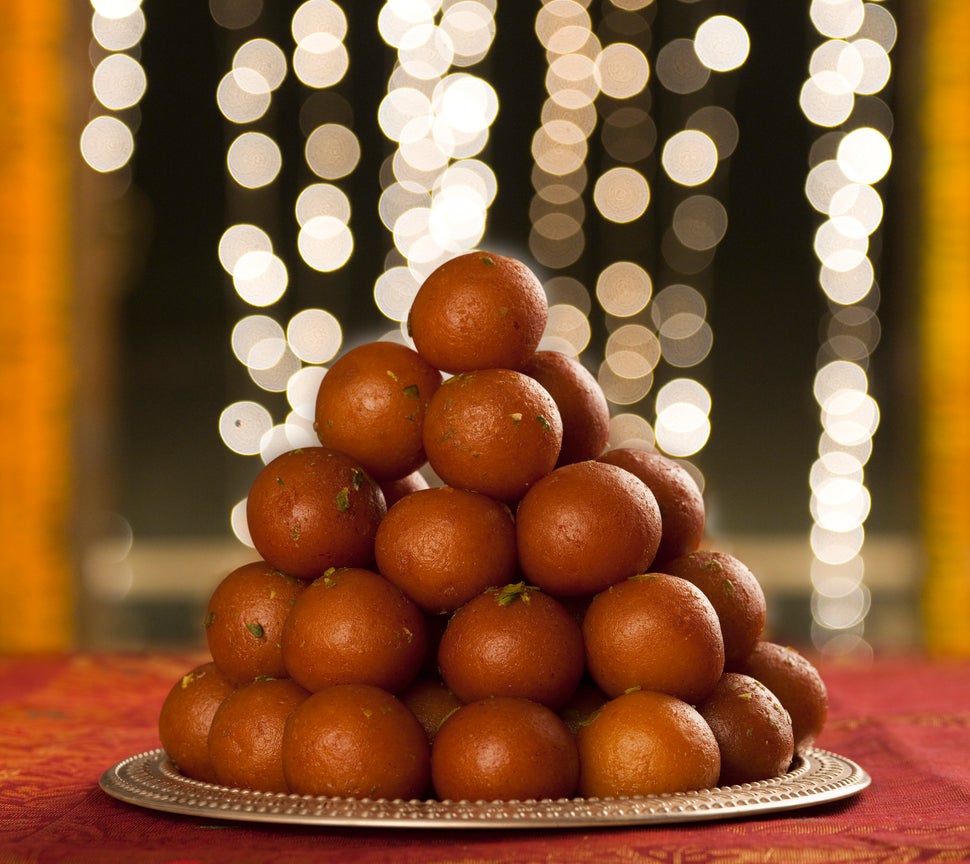 But the memories of home-made mithai remain. Sidharth Dudhoria remembers dhanagra, a drink made with pepper and cloves boiled for hours, eaten with mirich, a caramelized candy sprinkled with black pepper. Maina Bhagat recalls Sindhi shops of Kolkata like Gyan's, now gone, and sweets like tosha, pieces of sweet dough dipped in sugar syrup which crystallized into snowy frost and churi, a powdery sugar, atta, ghee concoction she would eat with a spoon. "I'm putting on weight just talking about it," she laughs. Kalpana Palchoudhuri, a Gujarati married to a Bengali recalls the smell of ghee wafting through the house as a maharaj with a fat belly made moong halwa or boondi. "The day before Diwali we had meetha bhaat, sweet saffron rice but we ate it with pakodas," she says.
"The very idea of what is a 'Bengali' sweet needs to be examined," says Ishita Dey. "We need to get beyond this Bengali non-Bengali binary." But some sweets do cross the divide. Palchoudhuri says her Gujarati family always carried mishti doi along with their own theplas and pickles on long train journeys. And at least one "non-Bengali" sweet has crossed over to the Bengali side says Bajoria. Freshly fried jalebis with a dollop of rich rabri are a hot favorite at Kolkata weddings these days.