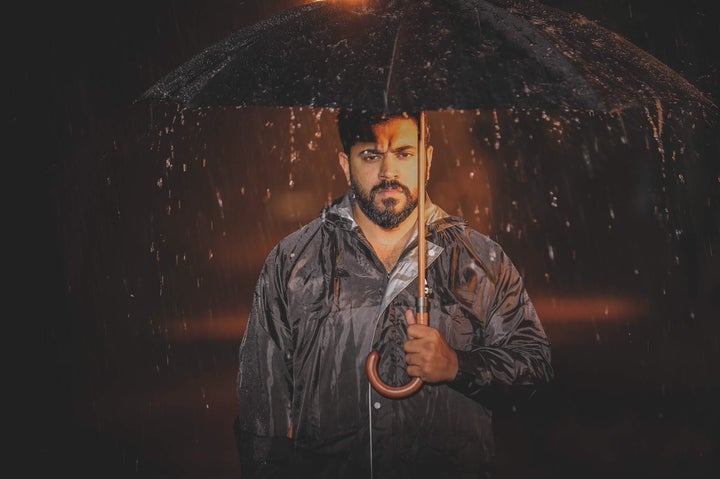 A little way into the much-anticipated Mikhael, a badly battered man is dragged inside the den of the antagonist George (a terrific Siddique). With a maliciously sympathetic grin, George scores his hands and places two lumps of cyanide on the bloodied wrist. The scene makes you wince, more so because of the celebratory BGM that accompanies it. Haneef Adeni applies this problematic approach generously through Mikhael, which is fixated with build-ups—for the hero villain, secondary villain, supporting characters… you get the drift.
Adeni, who made his debut with the problematic thriller The Great Father (starring Mammootty), once again deals with the theme of revenge in Mikhael. The film opens with an armed assailant shooting at a moving car. The police investigate, and all trails lead to one man. But then he is also killed, and that leads to another investigation. More villains enter and this batch seems rather scattered and confused.
Then there is the hero, Dr Mikhael (Nivin Pauly) who dotes on his younger sister and is indifferent towards his mother (Shanthi Krishna) and stepfather (Ashokan). Since Adeni reveals the plot and bad guys early on in the movie, all that's left for the viewer is to find out what the motive is—this forms the core of the film.
Every twist and turn in the narrative is punctuated by biblical verses. It begins with Mikhael or Michael, the archangel. Our hero wears a chain with the motif of a winged angel. And there is a large picture plastered on the wall of his home.
Mikhael's character gets a rather bland treatment. The little boy who drives his father to death, grows up alienated from his mother, remains a loner, unloved and indifferent. The Clark-Kent-by-day and Superman-by-night sketch falls flat. We see him fumbling at work, running away and making mistakes, only to transform into an avenging hero. Pauly is more at home in the Clark Kent part of his role, with the rest feeling like uncomfortable terrain.
"Pauly, unfortunately, is a thorough misfit here. He looks unhealthily stiff when throwing punches and the swag is missing."
In a mass action flick, you need an actor who slips easily into the genre, has a magnetic screen presence and convincingly mouths punchlines with swagger. Pauly, unfortunately, is a thorough misfit here. He looks unhealthily stiff when throwing punches and the swag is missing. The only smart thinking Adeni did was the inclusion of a surgical knife as a prop, thereby linking it with Mikhael's profession.
A lot of time is wasted in building up George's character, only to shift to another caricature of a bad guy—his younger brother Marco, played by Unni Mukundan with bulging biceps, weird goggles, white shirts, suspenders and a frown. Marco spouts confounded philosophy around human faeces, tries hard to look dapper and cool and fails. In a scene that borders on the comical, he steps out of the shower in boxers and strides straight towards his Mercedes.
There are two heroines in the film and both have little to do. One (Reba Monica John) plays the Malayali man's current favourite trope—Theppu (the woman who ditches the poor man) while Manjima Mohan cuts a sorry figure as Mikhael's colleague, with a handful of scenes.
Did we mention that the background music which announces Mikhael's arrival on the scene is unintentionally hilarious?
Early in the film, there is a scene where the three villains sit together discussing the death of George—it seems like a bad copy of a scene from an equally distasteful film called Gangster. Talk about sad imitations.