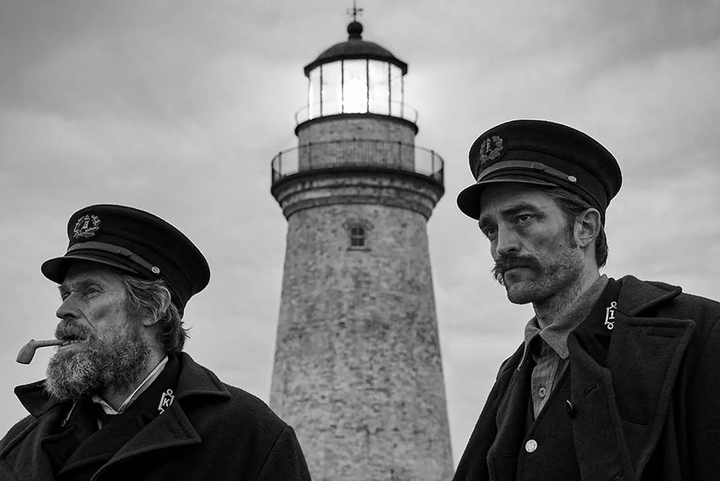 Come October 17, cinephiles from across the country will be waking up at unholy hours to book a seat for the new Noah Baumbach movie or jostle for space at a masterclass hosted by Brazilian filmmaker Fernando Meirelles, whose The Two Popes, will also be playing at the festival or fight to get some aisle space at the screening of Pedro Almodovar's Pain and Glory.
And if you're too overwhelmed with the onslaught of indie cinema (is anyone ever?), there's always Karan Johar around to infuse some mainstream madness.
One hears that Johar will be in conversation with Kareena Kapoor and Alia Bhatt at the MAMI movie mela, slated to take place this Sunday. Well, it's a festival that takes place in Mumbai. How far can Bollywood really be?
But to make matters easy, we've picked up 9 of the hottest titles playing at the festival. If you spot serpentine queues outside the turnstiles, it's likely that the cinema is playing one of these films.
From Ari Aster, who directed the objectively terrifying Hereditary, comes Midsommar, another horror film, about a young couple whose relationship seems to be on the brink of collapse. As they visit a friend's place in rural Sweden for what appears to be a summer retreat, things soon begin to go increasingly nuts. Jordan Peele, the director of Get Out and Us, called Midsommar 'the most atrociously disturbing imagery I've ever seen on film.' If that isn't reason enough to line up for this film, what could be?
The official synopsis of Ad Astra goes something like this. "Astronaut Roy McBride (Brad Pitt) travels to the outer edges of the solar system to find his missing father and unravel a mystery that threatens the survival of our planet. His journey will uncover secrets that challenge the nature of human existence and our place in the cosmos." I
n short, after giving a delightful performance in Once Upon a Time In Hollywood, Pitt is thrown in space to sort out daddy issues with dramatic philosophical undercurrents.
Think of it as Tree of Life meeting Gravity but by the guy who made Two Lovers.
Gitanjali Rao's masterfully crafted Bombay Rose - every frame of the movie has been a result of over 60 artistes hand painting it before it got animated - premiered in the International Critics Week at the Venice Film Festival and followed it up with a screening at the Toronto Film Festival.
The film has received terrific reviews with Variety saying, "every shade of turmeric, pomegranate and caramel looks to have been exactingly and exhaustively selected, as Rao builds and fills her Mumbai streetscapes with a patient painter's eye."
Watch the trailer below to get a dose of the film's stunning imagery.
Robert Pattinson and William Dafoe deliver knockout performances in this black-and-white drama directed by Robert Eggers (The Witch).
Chronicling the journey of two lighthouse keepers and their battles with loneliness and paranoia, The Lighthouse premiered in the Director's Fortnight section of the Cannes Film Festival where it won the FIPRESCI prize and followed it up with a screening at the Toronto Film Festival.
Watch out for the film at MAMI.
Roam Rome Mein marks the directorial debut of actress Tannishtha Chatterjee (Beyond the Clouds, Angry Indian Goddesses). It recently premiered at the Busan International Film Festival.
The film is about an Indian man, played by Nawazuddin Siddiqui, who goes to Rome in search of his missing sister and is forced to confront his own notions of patriarchy. Along with directing, Chatterjee has also acted in the film. "In 'Roam Rome Mein,' I do not have much screen time. Yet on the days I was shooting, I found it very difficult," she told Variety about juggling two responsibilities.
The legendary Werner Herzog takes on Japan's rent-a-relative industry in this fictionalised version of the undeniably weird trend in the Asian country.
Herzog, a German filmmaker, worked with non-professional Japanese actors for the film and extensively relied on translators to capture the country's cultural nuances.
In his review for The Hollywood Reporter, Todd McCarthy wrote, "Just when it looks as though the pic is destined to remain a compendium of "quirks and oddities of the Japanese," it begins to take on some unexpected weight."
MAMI has as many 6 Netflix titles screening at the festival but Marriage Story is perhaps the one that you'd prefer watching on the big screen (Yes, other than The Irishman).
The new film by Noah Baumbach (The Meyerowitz Stories, Mistress America), Marriage Story features Scarlett Johansson and Adam Driver as a couple caught in the midst of marital disquiet.
Having toured top festivals such as Venice, Toronto, BFI and New York, Marriage Story has, thus far, received terrific critical acclaim, with most critics praising Driver's and Johanson's compelling performances.
Bhaskar Hazarika's Assamese film Aamis, starring Lima Das and Arghadeep Baruah, is probably the most discussed indie film of the year to come out of India. Dark, twisted and deeply disturbing, Aamis tells the unusual story of a married paediatrician and a younger anthropology student, pursuing a doctorate on meat eating in the North-east.
While they bond over their love for food, things get progressively dark and weird. "What makes Aamis a fascinating watch is the tenderness with which it treats its characters, even as their determined disavowal of desire leads to more and more grotesquerie," our reviewer wrote of the movie.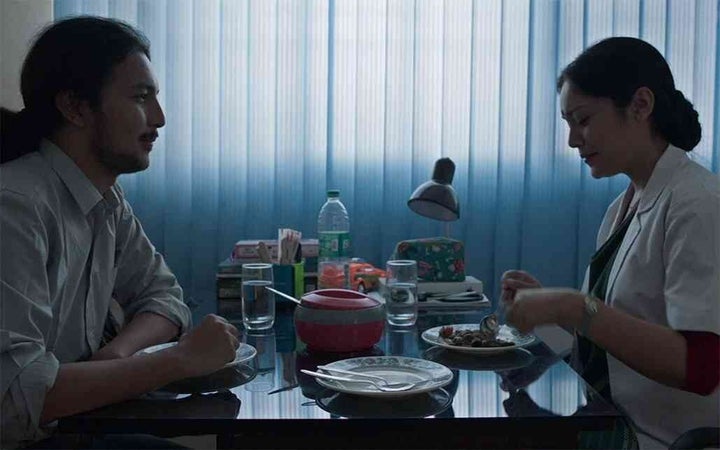 "Fatih Akin's serial-killer saga 'The Golden Glove' pushes the limits of repulsion," read a review of the movie in the LA Times. Well, it isn't an exaggeration as the film tells the real-life story of Fritz Honka, a Hamburg serial killer who terrorised 70s Germany by preserving dismembered body parts of women in his apartment.
Given the film's premise, it's already has a premiere at Fantastic Fest. Akin's film also competed for a Golden Bear at this year's Berlinale, losing to Nadiv Lapid's Synonymes.