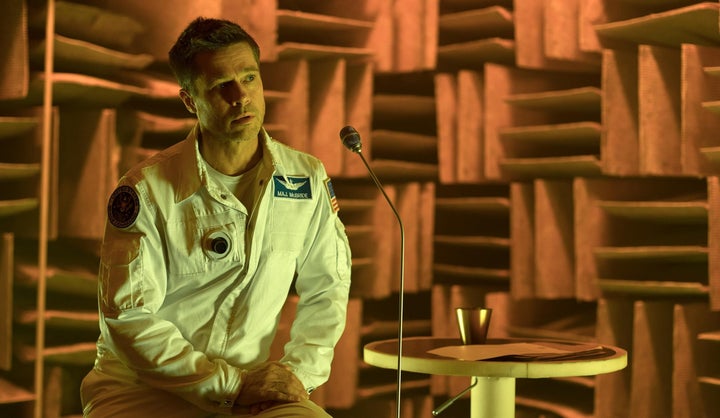 It's only Day 1 and the 2019 edition of the Mumbai Film Festival is surpassing expectations.
No, I don't mean it in the context of the line-up (which it has), but in terms of the logistics. The ticketing system, often prone to lags and crashes, is working smoothly while a well thought out screening schedule has enabled cinephiles to tick off as many films as they can from their wishlist.
Or maybe not, because there's just too many good things to watch. But then, it's just Day 1 and things could go either way.
Thematically, all three films of the day, including Bombay Rose, touched upon isolation and loneliness with at least two touching upon the inability of men to express and emote.
Ad Astra
I began my day with James Gray's Ad Astra, a drama set in Moon, Mars and Neptune, three cool spots that Brad Pitt's character must negotiate to reunite with his missing father. Like his Dad, Pitt's Roy McBride is also a star astronaut who's sent on a classified mission after its learnt that his father, presumed to be dead for nearly 16 years, might still be alive.
The film, which Pitt has also produced, is a quiet meditation on loneliness and parenting and the lengths children go to seek the approval and acceptance of those that have birthed them. It's a big-budget studio film mounted on an intergalactic scale and still, paints a deeply intimate portrait of a man yet to heal from the trauma of abandonment. As someone who hasn't had the most perfect relationship with his father, Gray's interplanetary journey deeply resonated with me as it brought into sharp focus questions of masculinity, the fear men have in displaying vulnerability and the distance one has to cross to come close to oneself.
Although visually spellbinding (it's shot by Hoyte van Hoytema), it's Ad Astra's emotional core and leading man that make it a compelling movie watching experience. Under the clever guise of space exploration, Ad Astra ventures deep into the courage it takes to not just confront our disappointments but also to live with them.
Bombay Rose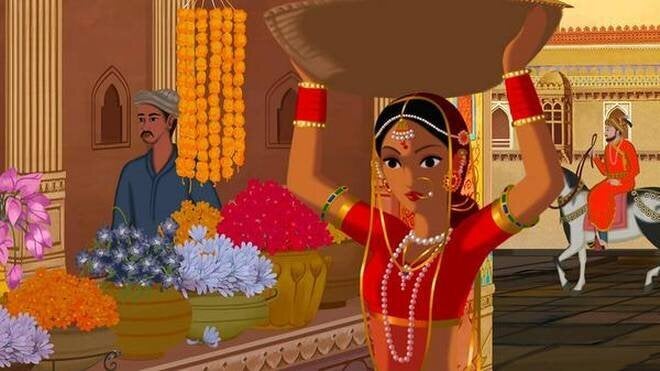 Gitanjali Rao's exquisitely designed animated feature, Bombay Rose, which premiered at MAMI, is an unabashed ode to Bombay as well as the film industry that spawned out of the city.
It's hard to define what the film is specifically about: is it a doomed love story or a nostalgic celebration of the past? Is it about the punishing cost the city extracts for merely surviving or about the emotional rewards that it simultaneously charms you with? In a film where the local bar is called Pyaasa and the protagonist, Salim, Bombay comes alive with gently as if an oil painting was set into motion.
Switching fluidly between Indian folklore and cinematic fantasies, Bombay Rose also ventures into politics, subtly talking about topics as varied and interconnected as human rights violation in Kashmir by the Indian Army and the brazen bigotry of people in big cities. While it romanticises old Bollywood, especially Guru Dutt and Waheeda Rehman movies, it also cleverly critiques the masculinity embodies by the modern day alpha male hero, those who don't stop their SUVs after running over people.
The Lighthouse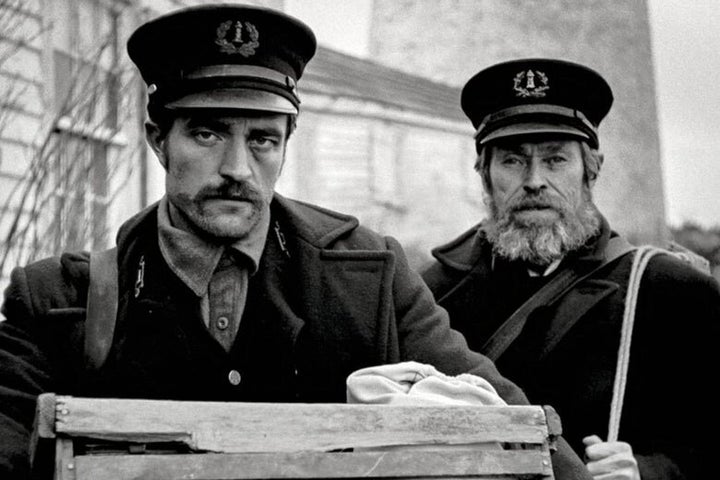 In The Lighthouse, two men, who hide more than they reveal, find themselves holed up in a marooned island. Pattinson plays Dafoe's assistant, an initially reticent man who's forced into quiet submission by his new master, who talks in parables and metaphors about maintaining the lighthouse (including whitewashing it, literally). The job involves brutal physical labour, warding off ominous seabirds and essentially surviving on that desolate piece of land that looks like the physical manifestation of a nightmare.
Shot entirely in stunning black-and-white, The Lighthouse is essentially a film about two men and their slow yet explosive descent into paranoia and madness. Using elements of the supernatural, references to Greek tragedies, and a masterful performance by Dafoe that's matched with equal savagery by Pattinson, The Lighthouse is a haunting tale of what seclusion can do to men.