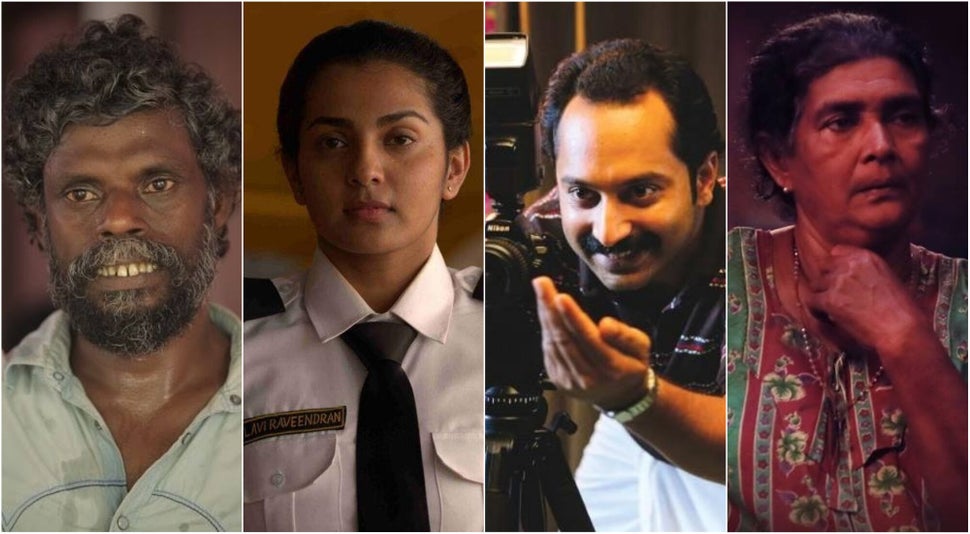 2019 is almost coming to an end, and this means that apart from the usual best-of-the-year lists, there's also the chance to take a step back and see what the highlights of this decade were. Malayalam cinema has gone through a significant churn over the past ten years—the rise of the category called 'new gen' has led to a shift in the star system, creating room for debutants and actors who find a niche that may not have existed earlier. This hasn't meant a complete overhaul, of course—the big stars still call the shots and women often get a raw deal from the industry. But if this list is anything to go by, there is good reason to expect more miracles from Malayalam films in the next decade as well. Compiling this wasn't easy—we had to eliminate many worthy contenders—but here's our list of the breakthrough performances of this decade from Malayalam cinema.
1. Mammootty (Unda
,
Munnariyippu
)
In the Khalid Rahman-directed Unda (2019), Mammootty plays sub-inspector Manikandan, who has been sent on election duty, along with a group of young cops, to Bastar in Chhattisgarh. Mani is in his mid-50s and combines a paunch and greying hair with the disposition of a well-meaning uncle. For the glamorous actor, the weary ageing cop who hasn't fired a gun in his career was a clever subversion of the 30-odd policemen roles he has played over his long career. Mammootty plays Mani sir with an astonishing eye for detail. There is a scene where he enters a room, sweaty and tired, gently rubbing his chest. He then collapses on to the mat and grabs a medicine box, and your heart goes out to him. When he apologises to his boys for being unable to rise to the situation, it's a truly empathetic performance that only an actor of his calibre could pull off.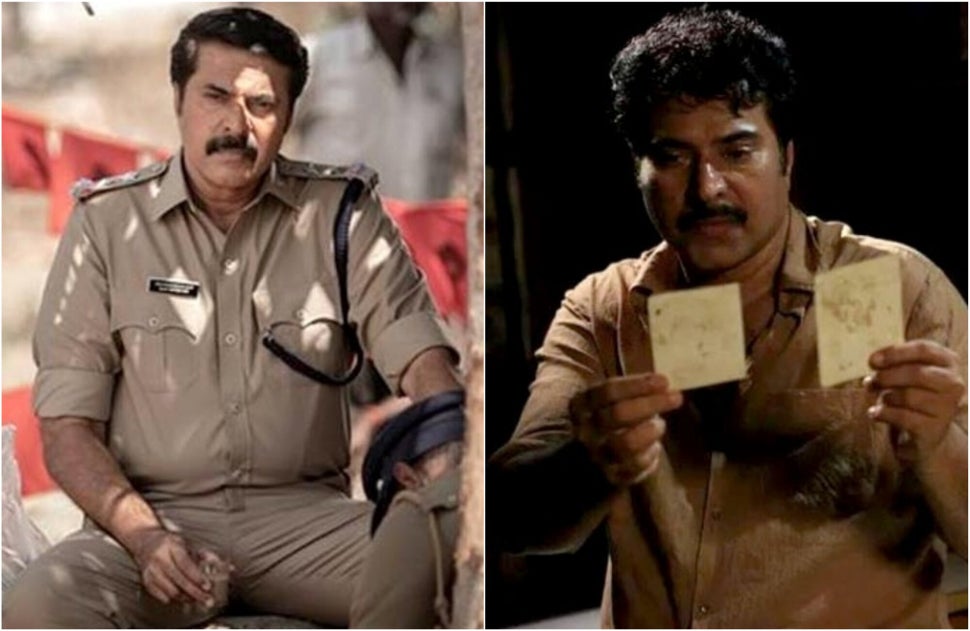 In director Venu's Munnariyippu (2014), Mammooty's C.K. Raghavan is a rather shady figure, serving a life term for double homicide. A journalist who is fascinated by the weighty philosophy Raghavan casually drops persuades him to write a book, resulting in the narrative taking some twists that will hit the viewer hard. Unsurprisingly, Mammootty plays the character with nuance, his expression a blend of mystery and compassion, and keeps the viewer guessing about his guilt. It's the actor's brilliant performance that eventually makes us buy that jolt in the end. Performances like these have helped the megastar's otherwise uninspiring recent run at the box office.
2. Mohanlal (Pranayam)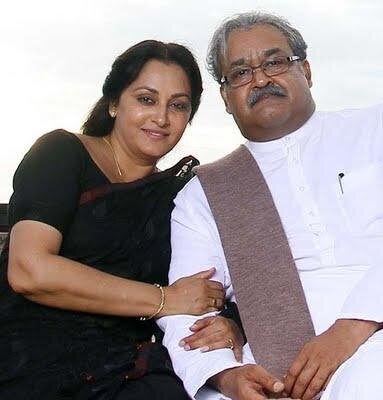 If Mammootty tried to convert some of his brilliant performances into box-office hits, the other superstar, Mohanlal, was keeping his producers happy with humongous blockbusters such as Pulimurugan and Lucifer. But the irony is that this decade will also be remembered as the weakest one for Mohanlal, the actor. The exception may be his sublime performance in Blessy's Pranayam (2011)—in which he plays the aged and balding Mathews, a retired philosophy professor who uses a wheelchair. There is a deeply touching love story between Mathews and his wife Grace (Jayaprada), which is shown through little moments of intimacy and gestures. Lal brings spontaneity to the romance, an irrepressible adorableness to his personality, that makes the character rise about the viewer's pity. A difficult character to pull off, but the talented actor does it.
3. Parvathy Thiruvothu (Uyare
)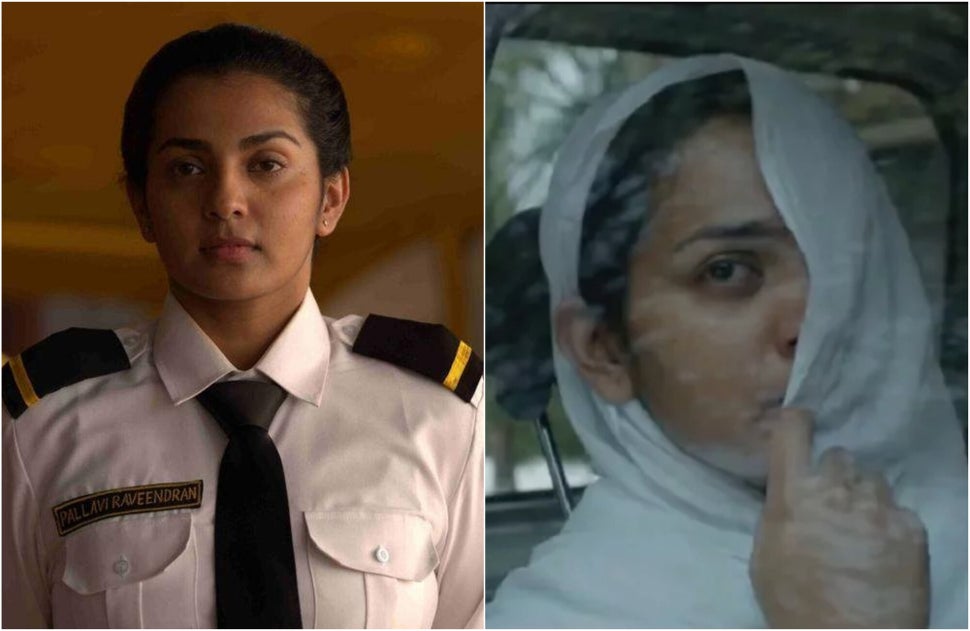 In Uyare (2019), Parvathy plays Pallavi Ravindran, an aspiring pilot whose dreams are hit when her lover throws acid on her face. In theory, there are two Pallavis on screen— the one who dreamt about flying planes since childhood, who puts up with a toxic relationship in the name of love and is on her way to reaching her goals. Then there is the survivor Pallavi—devastated, angry and helpless, who eventually fights it out. Parvathy puts up a nuanced act and involves the viewer in her tumultuous journey at every step.
4. Soubin Shahir (Kumbalangi Nights
)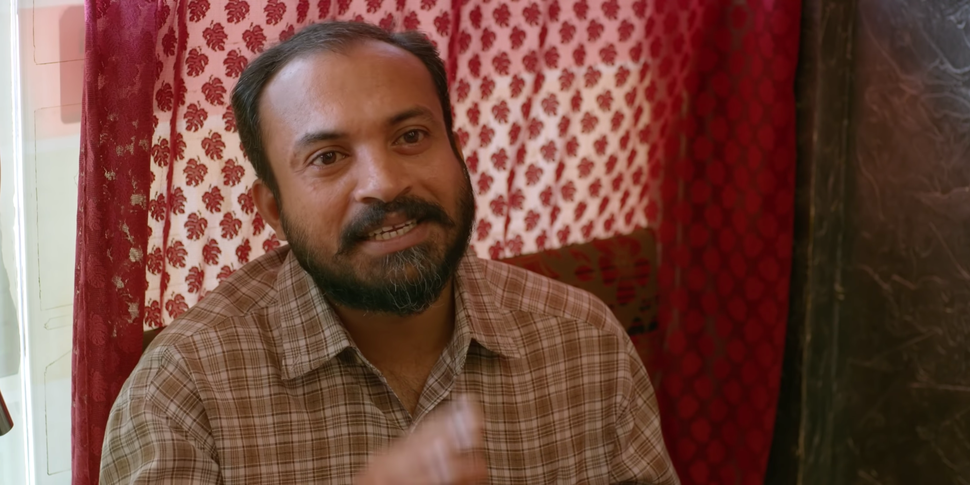 It's true that Soubin's first transition from comic roles was in the Zakariya-directed Sudani from Nigeria (2018), but it was in Madhu C. Narayanan's Kumbalangi Nights (2019) that the actor brought his acting chops to the fore as the eldest of four in a dysfunctional family. Saji is a loafer who lives off his friend's earnings and gets little respect from his brothers, with whom he has a love-hate relationship. Soubin gives Saji a rare perceptiveness, layering his character with sensitivity and humour. You see it in the scene where he confides to his friend the shock of being beaten by his younger brother, when he stares with a blend of joy and sadness at his friend's baby at the hospital or at the doctor's room, where he gives in to the grief bottled inside him and weeps like a child.
5. Fahadh Faasil (Kumbalangi Nights, Maheshinte Prathikaram)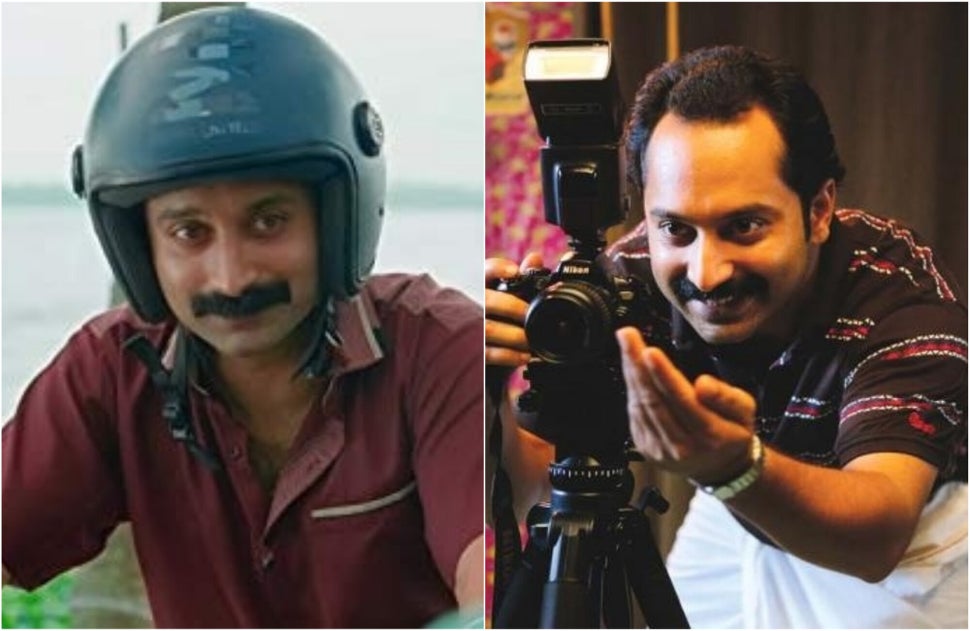 In Maheshinte Prathikaram (2016), Mahesh isn't quite a regular celluloid hero—he is an everyman who loves and cries with abandon, the son who takes care of his father and the house, and valiantly tries to save face in front of his villagers with a feeble fight. Fahadh Faasil went through a whole gamut of emotions as the coming-of-age hero, and we ended up rooting for him at every step. But in Kumbalangi Nights (2019), he does the unexpected, playing the bad guy, Shammi, a psychotic victim of patriarchy who claims that "ours is a family that gives enough freedom to women." Fahadh coats Shammi's squeaky clean exterior with a creeping sense of dread that keeps us on tenterhooks with that pressing question—is he the good guy or the bad guy?
6. Savithri Sreedharan (Sudani from Nigeria
)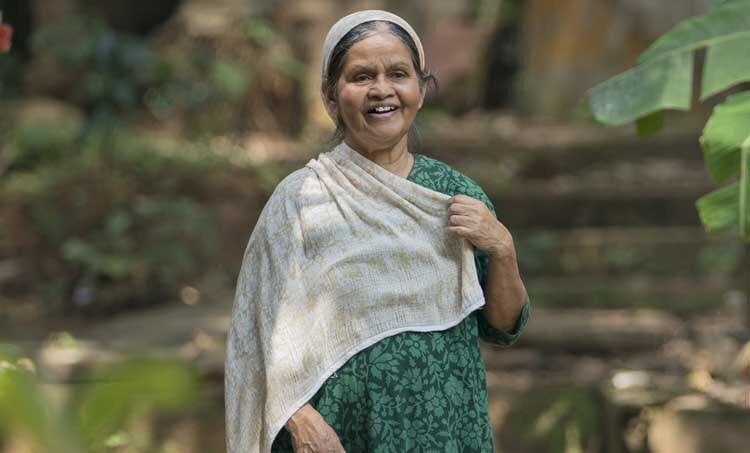 In director Zakariya's Sudani from Nigeria (2018), about a Nigerian Sevens footballer finding an unexpected family in his team manager's home, nothing quite prepares you for Jameela— the petite, head-scarf donning mother of Majeed, hailing from a village in North Kerala. A woman torn between her son and her husband, Jameela is only capable of giving love. But when her son refuses to take the responsibility of taking care of the bedridden Nigerian, the otherwise passive Jameela puts up a fight, reminding him of all that mothers do for the children. This is where the veteran theatre actor shows her mettle— her experience shines through as she wraps Jameela (who is otherwise an ordinary mom) with empathy, kindness and vulnerability.
7. Shwetha Menon (Ozhimuri)
Directed by Madhupal, Ozhimuri (2012) set in the 1940s throws light on the Nair society's transition from matrilineal to patriarchal family system. Shwetha Menon is Kali Pillai, a 50-year-old matriarch and mother of the leading man, Thanupillai (Lal). A free-spirited woman, she ruled over a tharavadu in her younger days and treated men with derision. Years later, Kali is as formidable, and is repelled at her daughter-in-law's subservient nature. Menon imbues the majestic and authoritative air of the matriarch easily and the rest simply falls into place. She successfully traverses the character arc from a young and desirable independent woman to an ageing, strong-willed matriarch. The highlight of her is the scene at the police station where she expresses her disappointment at being the mother of an unsuitable man like Thanupillai.
8. Jayasurya (Captain)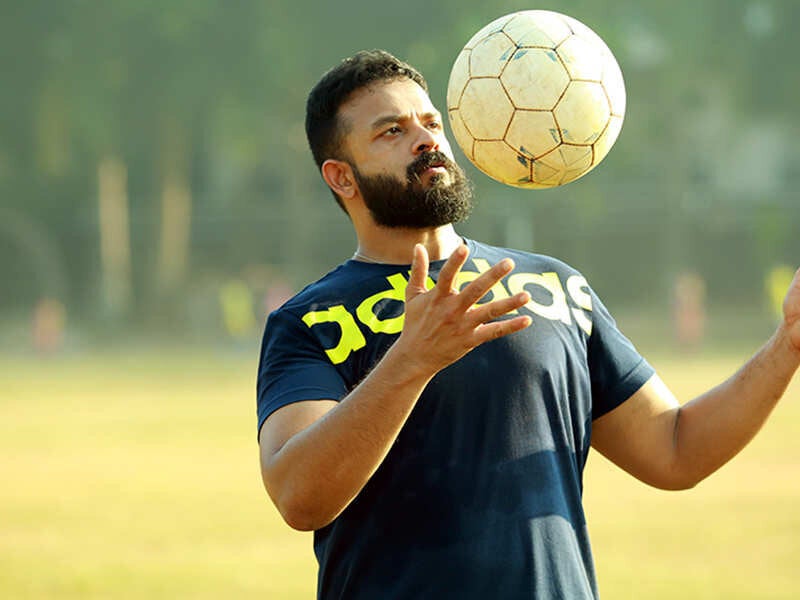 A biopic about Kerala's longest-serving football captain, VP Sathyan, Captain (2018) has Jayasurya playing the footballer. The film, directed by debutant Prajesh Sen, isn't the typical sports biopic with adrenaline-pumping matches. It's a more intimate journey of Sathyan's life off the field, his struggle with failures, success and injuries. Jayasurya brilliantly captures several layers in his performance— obsessive passion for the sport, anguish, pain, anger, humiliation and how an extended spell of injuries make him bitter. It's a performance that makes you look beyond the glitz and glory of a sportsman's life.
9. Shine Tom Chacko (Ishq
)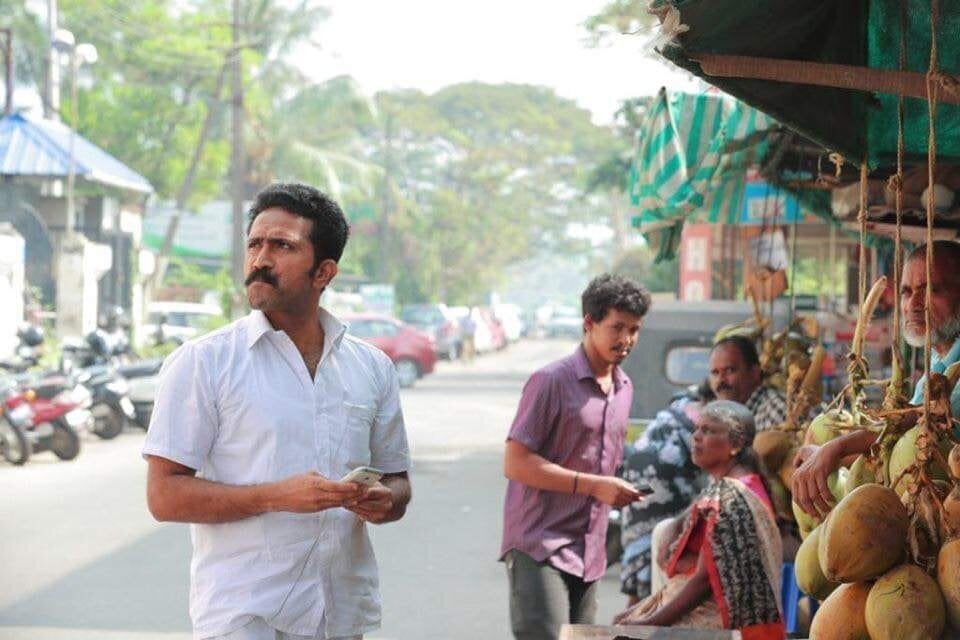 Two lovers are about to kiss inside a parked car at night when they are interrupted by two men peering inside. Debut director Anuraj Mathur's Ishq (2019) is an interesting but twisted commentary on moral policing. The narrative hits its stride once Alwin (Tom Shine Chacko) comes into the picture—the lecherous, creepy stranger who gets sadistic joy out of harassing the hapless couple. Chacko towers over the rest of the cast as he brings all the distinct attributes of a creepy man into his body language— the way he almost hungrily questions the hero about the kiss, how he looks at the woman, and the arrogant, intimidating tone of his voice. Chacko is as effective when the tables turn in the hero's favour as he takes his revenge— the cockiness slowly evaporates as he fights to save his reputation and family. He simply owns the film.
10. Vinayakan (Kammatipaadam)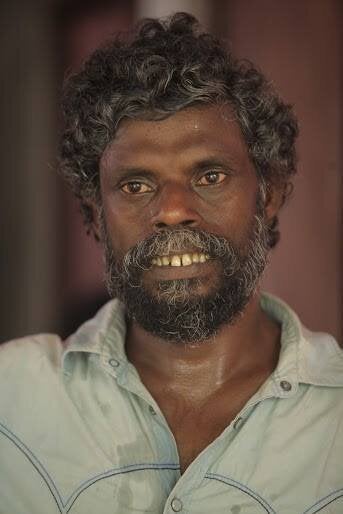 Told against the backdrop of Kammatipaadam, a Dalit settlement in Kochi, this Rajeev Ravi film (2016) is about three friends who live there and how their families are displaced by the real estate mafia. Vinayakan plays Ganga, the bucktoothed, introverted friend of Krishnan (Dulquer Salmaan) who lives in the shadow of his elder brother, Balan. It's a friendship that has stood the test of time, even though Ganga marries Krishnan's girlfriend against her will. It's a complex role and Vinayakan delivers its nuances with precision— his Ganga simmers in the subjugation endured by his community, fights daily battles with his low sense of self, and has suppressed envy of Krishna. The actor also manages to capture the feeling of brotherhood between the three men, as well as his character' spiral into self-destruction as he ages.
11. Rajisha Vijayan (Anuraga Karikkin Vellam
)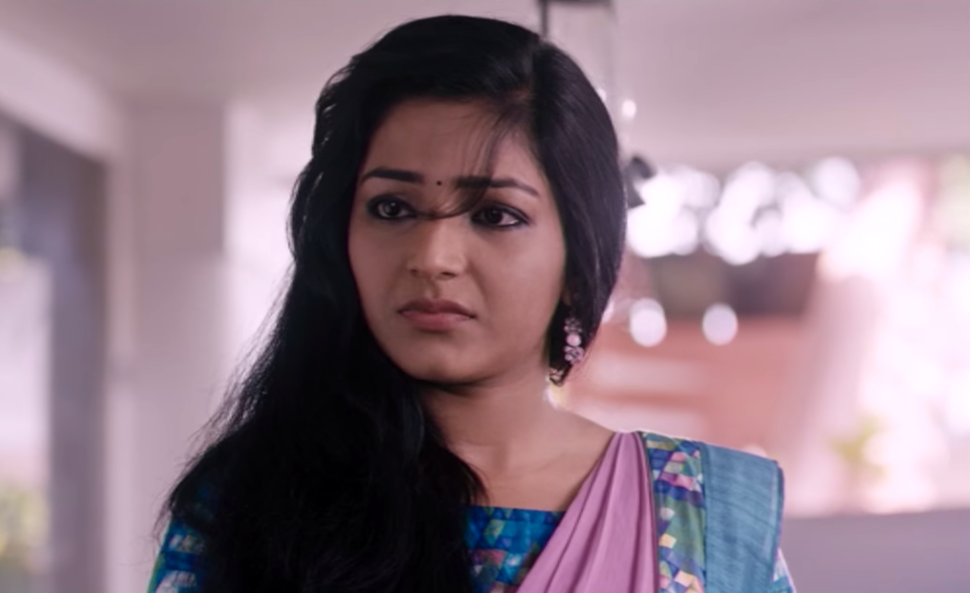 Eli begins as the proverbial fly-in-the-ointment in Anuraga Karikkin Vellam (2016) directed by debutant Khalid Rehman. As the hero Abhi's (Asif Ali) girlfriend, she is annoying, demanding and clingy, constantly calling him and expecting a kind word in return. Abhi, meanwhile, is planning to break up with her. It's the kind of role that would have sat lightly on Urvashi or Manju Warrier but Rajisha gives her own wicked spin to it, adding subtle quirks to her character and eventually winning us over.
12. Aishwarya Lekshmi (Mayaanadhi)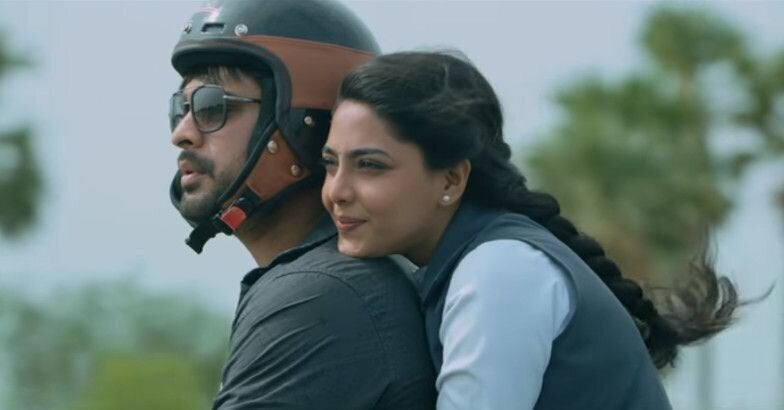 Mathan and Appu are star-crossed lovers in this Aashiq Abu's Mayaanadhi (2017). They are poles apart and yet they keep meeting, breaking up, only to meet again and make wild love—it's a soul connection. Appu is a struggling but ambitious actor, and it's only with Mathan that she can be herself. In just her second film, Aishwarya Lekshmi imbibes the character with a discernment that belies her experience. Be it her blow-hot-blow-cold vibes with Mathan or her conflicting relationship with friends, family and her own quest to seek fame and fortune, she is a revelation.
13. Pauly Valsan (Ee Ma Yau)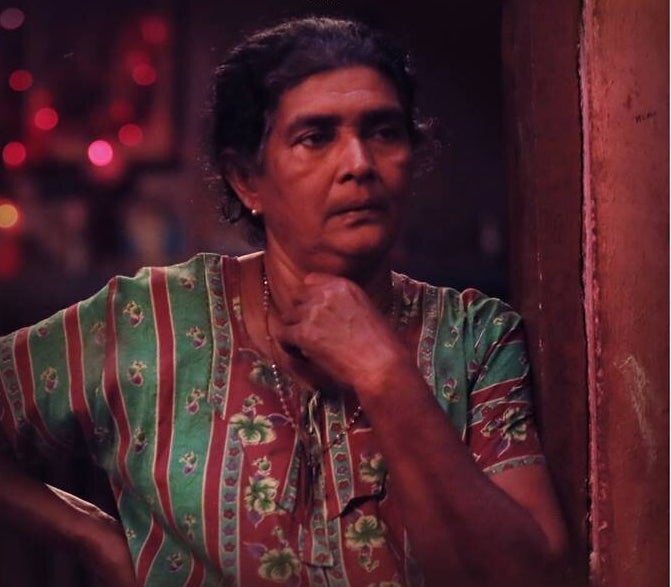 In Ee Ma Yau (2018), when Pennamma's husband Vavachan Mestri turns up at home after a brief absence, she handles him with resigned anger, humour getting the better of her as she keeps throwing taunts in his direction. It's like director Lijo Jose Pellisery kept a hidden camera in theatre actor Pauly Valsan's house, capturing the rudimentary conversations and reactions. She is as stunningly natural and funny as she wails, breaking into a rhythmic running commentary next to her husband's dead body (that's not a spoiler).
14. Indrajith Sukumaran (Left Right Left)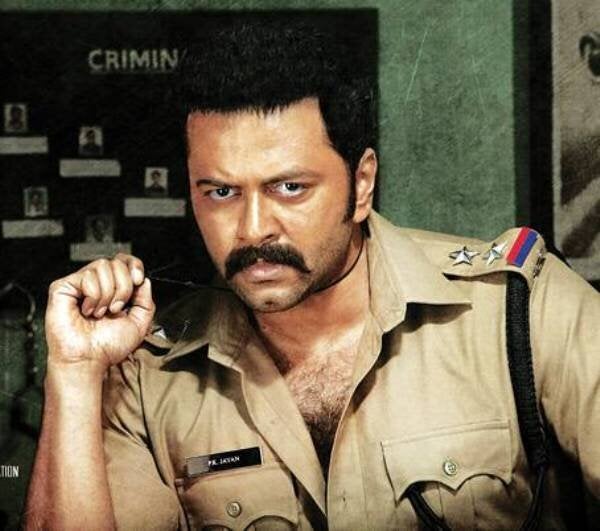 In Arun Kumar Aravind's political thriller (2013), written by Murali Gopy, Indrajith plays Vattu Jayan, a corrupt cop who gets sucked into a phony love affair with a woman who walks over him. Jayan hovers between eccentricity and fiery temper and would kill without fear. Yet, when the reality of the betrayal hits him, the façade slips for a bit. Indrajith Sukumaran possesses the troubled Jayan, bringing a feral energy to his body language and a face that refuses to show defeat even during adversity.