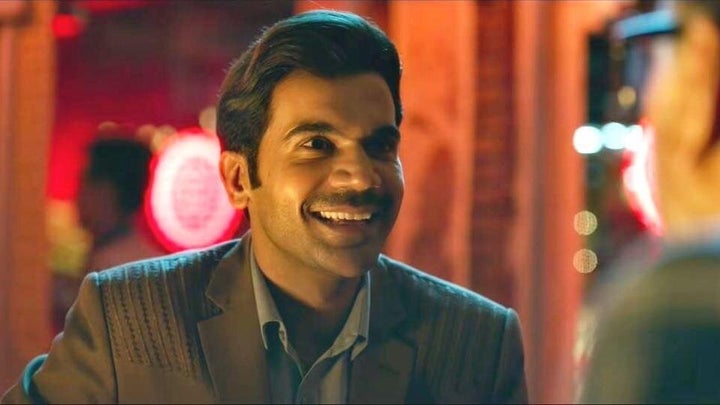 In Mikhil Musale's Made in China, Rajkummar Rao plays Raghu, an ambitious Gujarati entrepreneur, an earnest chap always brimming with ideas. However, the ingenuity of his imagination never quite translates into a successful business model. Until, a chance trip to China with his more successful cousin, leads him to a secret potion — a Chinese ingredient that is ten times more effective than Viagra and can cure Indian men from every kind of sexual ailment - from erectile dysfunction to muted sexual desires. After a brief stint with success, things begin to go downhill for him, as they inevitably do in such films, before things go, um, up again.
Despite an interesting premise and a reliably persuasive performance by the leading man, Made in China fails on both counts: neither is it funny enough to discount its narrative shortcomings, nor is it compelling enough as a social drama to make up for the lack of humour.
The film comes across as a significantly less talented cousin of Vicky Donor, which got the cocktail of humour and drama right. Made in China has sporadic moments that make you vaguely smile but, just like Raghu's many ideas, the smile never translates into laughs that'd actually give you a bang for your buck.
It doesn't help that, in 2019, Bollywood writers are still reducing Chinese characters into archaic stereotypes, employing scenes with exaggerated Chinese accents for some cheap laughs. Same with Rao's character, Raghu, who, with his obsession for thepla, comes across as a lazy caricature of a Gujarati than a fully-realised character.
It's also a bit discomforting that for a film revolving around a subject that affects women as a result of men suffering from it, the writers (Niren Bhatt, Parinda Joshi, Karan Vyas and Musale) couldn't imagine a riveting woman character to propel the plot. The film's female lead - Mouni Roy - is reduced to a hot wife. Right from the opening shot, where Raghu ogles at her, the gaze of the film treats her as an object that exists to serve the trajectory of the male protagonist. That she smokes and drink and he gets his eyebrows down (by her) is simply a shoddy tokenist attempt to project them as a woke couple.
Boman Irani plays a sexologist who partners with Raghu and recommends his 'product,' is yet-another white-haired eccentric doctor. To give him quirk, he's always seen with a pet goat. Woefully unfunny. Irani is good even in his bad roles and here, he tries his best to infuse a sense of realism in a character that's straight up caricature. However, his long preachy dialogues about how India needs to open up about sex given our population are reminiscent of jokes that are best suited for WhatsApp forwards than a Rajkummar Rao film.
Yet, for whatever it's worth, Made in China, by no means, is an unwatchable film. The strongest part about it are the moments where it exposes societal hypocrisy about sex and conversations around it, especially a confrontation scene between Raghu and Raukhmani, his wife. It also captures the pressures, both logistical and societal, young men endure to make it as entrepreneurs in a country that's oppressive in both ways.
What's disappointing is that it never really reaches the full scale of its ambition, and is led down by juvenile humour (just how many inane metaphors about sex can you pass off as jokes?) and writing that feels more in tune with a stage play than a feature-length movie. Supporting parts played by Gajraj Rao, Sumeet Vyas, Manoj Joshi lift the screenplay but the film never fully exploits their talent or the colorful Ahmedabad milieu that the city offered.
And despite a stellar performance by Rajkummar Rao, who tries to make his character as real and believable as possible, Made in China, like its title suggests, ends up feeling like a recycled and cheap product of something you've seen before. Glossy from outside, hollow within.