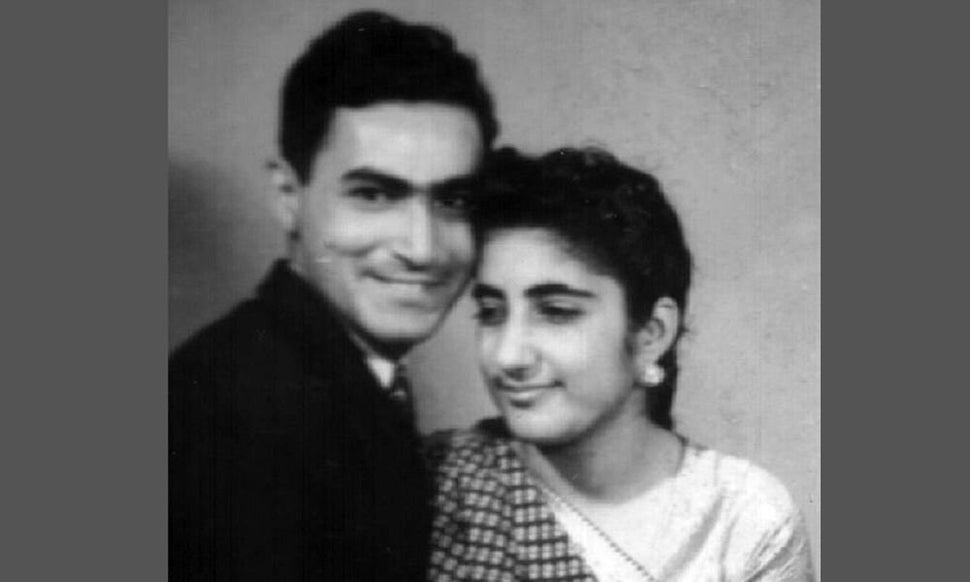 Conflict had been on Noshir N. Pundole's mind when he organised a fundraiser for the Second World War in 1944. But by the end of the event, held in Bombay, all thoughts of battles had disappeared. As a young woman named Roshan Lalkaka performed the famous Neapolitan song Funiculi Funicula in a strong, operatic voice, Noshir fell in love.
It's fitting that a song written to commemorate the first funicular railway marked the beginning of this romance. Like the locomotive that has two synchronous vehicles counterbalancing each other, the couple would steady each other for the next 72 years as Roshan continued to make a name as a singer, and Noshir went on to become the founder of Lionism in India.
I came upon Noshir and Roshan entirely by chance, through a stack of letters bought at a junk shop in Bombay's Chor Bazaar. Written over the 60s and the early 70s, during multiple trips away from each other, these letters reflect the registers of a magnificent love story.
Noshir and Roshan's first meeting took place at the cusp of great turmoil and renewal. As a dedicated Boy Scout, 23-year-old Noshir was filled with the fervour of patriotism and service during the war. He was one of many Boy Scouts to raise funds, distribute posters, and conserve materials like paper, aluminium and milkweed to fill life jackets. It was an experience that shaped and prepared him for his later role in public life.
After the untimely death of his father, Noshir began working in the family watch shop DR Pundole and Sons at Fort, Bombay. The shop sourced its products from a factory in Switzerland that had been set up by his father and grandfather jointly and it manufactured watches and clocks under the brand name of Beaumont.
Roshan, who was 22 when she met the confident young Noshir, was a trained opera singer, having studied music after attending the reputed JB Petit School. She was the daughter of the renowned artist Jehangir Lalkaka, who was commissioned to paint portraits of George V, MK Gandhi and Dadabhai Naraoji, among others. Roshan's mother was also a singer. She would often host army personnel from abroad in the drawing room of her Nepean Sea flat, and both mother and daughter would sing and entertain them.
Noshir and Roshan courted for a year and got married in 1945. They were both from affluent Parsi families but the couple's early days were relatively tight, especially after the family shop shut as the watch business died a natural death. It was later transformed into Pundole's gallery in 1963 by Noshir's younger brother, Kali.
"They started life with very little, living as paying guests and working side by side at their bookstore and laundry with Roshan always supporting and encouraging her ambitious husband," their youngest daughter, Hootoksi wrote in a tribute to her parents in Parsiana after their death.
""He was an effective, mesmerising speaker who could move people to tears through his speeches and made people dig into their pockets to donate for a cause."
Roshan also performed western classical music for All India Radio in Bombay, and worked as the chorus singer in Bollywood films. "She along with 2 or 3 sopranos would sing the AhAhs in the background. Not only for songs but for effects too!" said Hootoksi.
Their life took a turn during a Boy Scout jamboree to the United States in 1950, when Noshir and Roshan were taken to visit a Lions Club in Saxton, Pennsylvania. Noshir was impressed by their work and by RL Williams who ran the club and urged him to introduce Lionism to India. "He was excited by the prospect of this as he felt there was a real need for such an organisation in a country that was just beginning to awaken from decades of British rule," said Hootoski.
Lionism was founded in 1917 in the US by Melvin Jones who repurposed the prevalent club culture, which was focused on socialising, into something more giving. He mobilised resources and manpower to help those in need and to work in areas of health, environment and international relations. The Lions Clubs International adopted a constitution, formulated a motto but kept religion and politics out of the club. Today it has over 1.7 million members worldwide.
After six years of negotiating with the bureaucracy, the first Lions club was set up in Bombay in 1956 under the patronage of the then governor of Bombay, Harekrushna Mahatab. Noshir was the Charter President and he excelled as a Lion. "He was an effective, mesmerising speaker who could move people to tears through his speeches and made people dig into their pockets to donate for a cause, " Hootoski said.
The club, which is run on membership fees and donations, performs services like eyesight restorations, providing white canes to visually impaired people, housing for the homeless and healthcare for those who cannot afford it.
Under Noshir's leadership Lion Clubs mushroomed all over the country. Today there are 5500 clubs across India and Noshir is called the "Father of Lionism in India".
Roshan was closely involved with Noshir's career but the early years, when Noshir had to travel constantly, were difficult. His work would take him for conventions and meetings to countries across the world. There are letters and aerogrammes with stamps from the US, Taipei, Iran and Tokyo in the trove that I bought.
In a letter written by Roshan in 1960 from their Nepean Sea Road apartment to Noshir in Singapore, the pain of constant separation is palpable. She writes, "My dearest love Noshir, your letters from Saigon were so matter of fact, that except for the beginning and ending of 'Dearest love Roshie,' & 'your loving husband Noshir' there was nothing in between of lovey dovey talk, and I was wondering whether you were upset with me. But then from Singapore, the tone of your letter changed, and it seemed as if you were talking to me, and loving me. I love you… Your keeping the Lions job stands as we discussed it in Coonoor. And since it stands, the next alternative for me to be happy with your job is to be with you whenever I wish it, and when circumstances let me. Although each time you have agreed to it, when it actually comes to putting it in place, it does not come through. The question of money comes over, and rightly so. Yet, I look at it and think, what is money, when so much of my happiness is at stake?"
Later, Roshan would share the activities of her day, both from home or when she travelled abroad. Her missives contain rich details that throw a light on their social life. She wrote of causing a stir in a costume ball in Bombay, watching the play You Never Can Tell by Bernard Shaw in London or getting free tickets for an Albert Hall Prom concert conducted by Adrian Boult.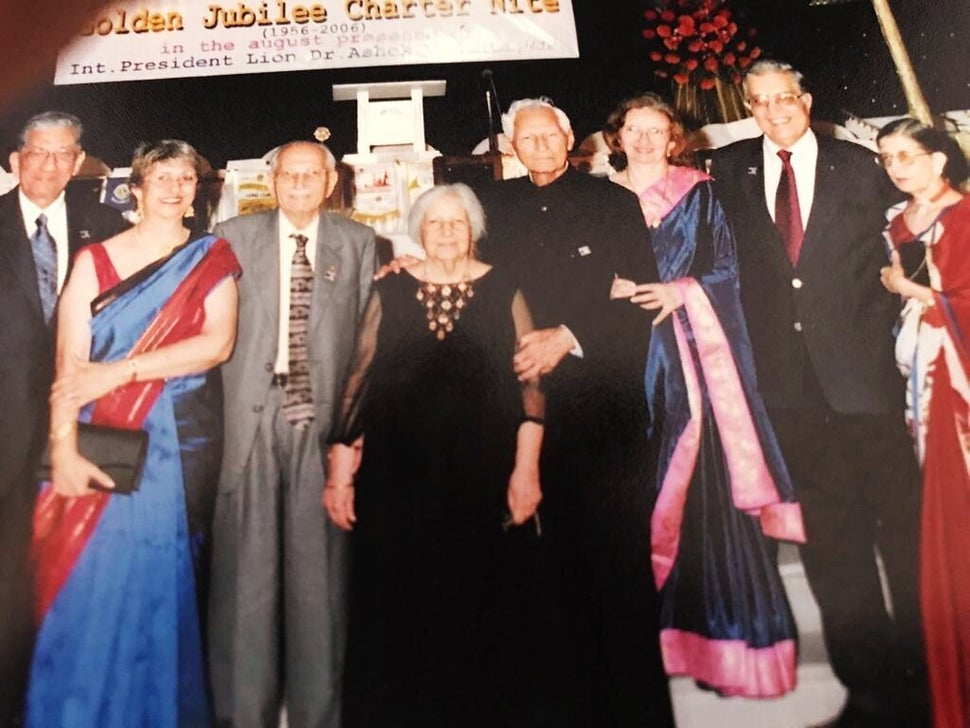 Her shopping lists to him during this period consisted of products that would have been luxury items for most Indians at that time – an Odor-o-no deodorant and Lancome cosmetics from London, 7 yards of white nylon net from Taipei, Kraft cheese in slices from Singapore and marking chalks from USA. In one letter in 1960, she urged Noshir to buy watches and typewriters before the new baggage duties were implemented. Noshir heeded all her demands. In a 1964 letter from Woodstock Cottage, Kodaikanal, Roshan writes to Noshir, "There is a great shortage of butter here, so in case you come, will you bring a few packets of Polson butter. Few chocolate packets too." The couple knew, much before poet Luisa Muradyan wrote it that, "marriage is a lifelong commitment /to buy groceries for another person."
""I knew that when one of them passed away, the other would soon follow."
Through it all, they never shied away from tenderness and declarations of love. In 1967, Noshir wrote from Ahmedabad to Roshan at Zurich, "You write such beautiful and lovely letters and I love you all the more for it. Darling you can always ask all the questions you want & I would love to answer them and if I do get peeved, it's only when the same thing is asked again and again. I love you...To be quite frank, I am counting the days when you will reach Bombay and be in my arms…"
Earlier in 1964, Roshan had written from Ashoka hotel, New Delhi, "I am no angel, Noshir, but I am simple, honest, true to myself and my principles and others. But above all this conflict of ideas, beliefs, values and our individual personalities, one thing stands out like a glorious morning star, our Love for one another." Immediately after this intensity, she went on to describe the cream cakes she had gotten from the Belgium Convent.
In the late 60s, Noshir took a job at Birla that involved setting up a pioneering palm oil processing plant in Malaysia. He also set up a Lions club there. In the 70s, the Pundoles moved to Malaysia. In 1977 he began a property development business and sold condominiums while Roshan volunteered at a home for orphans and victims of war. She taught them music, sang to them and raised money for them. They both longed to come back to Bombay in their last days but their property was under dispute so they could not return.
In 2016, they celebrated their 71st wedding anniversary – their last. "I knew that when one of them passed away, the other would soon follow," said Hootoski. Noshir died on July 5, 2016, and 2 and a half months later, Roshan joined him.