Prior to the Academy Awards, the pair had only performed the song live together once, during one night of Gaga's Las Vegas residency, Enigma, but really brought it home on their big night.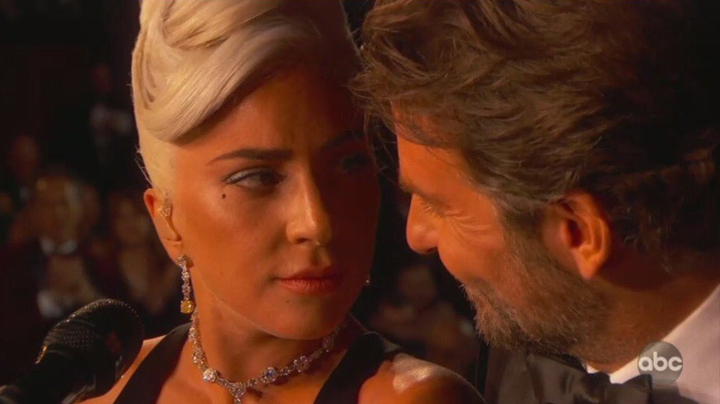 While Gaga is most commonly associated with elaborate and over-the-top visuals, her Oscars performance was as stripped-back as it gets, with she and Bradley not even getting an introduction prior to their performance.
Instead, they got up from their seats and walked up to the empty stage as the song's guitar introduction played, and gave an intimate and stripped-back performance of Shallow.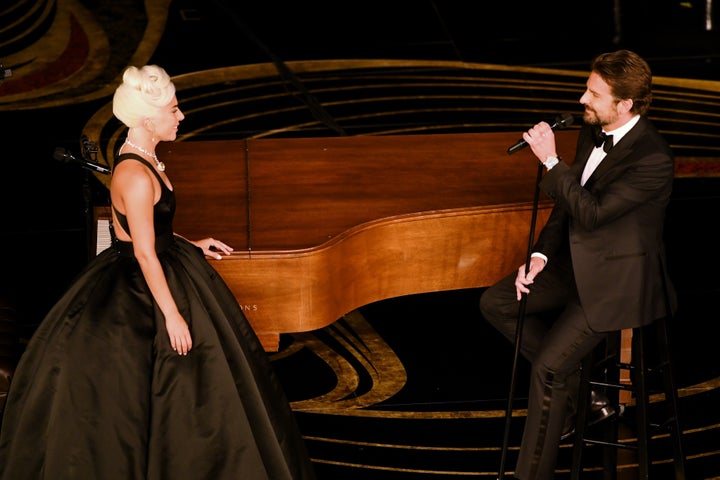 And although they had only performed Shallow together outside of A Star Is Born on one other occasion, Gaga and Bradley truly brought the chemistry to the stage that landed both of them nominations for their acting at this year's Oscars.
Oh, and when she does that roar halfway through... she nailed it.
Her performance of Shallow marked Gaga's third time singing live at the Oscars, having previously sung a medley of tracks from The Sound Of Music to mark the film's 60th anniversary in 2015, as well as a live rendition of Till It Happens To You, which deals with the theme of sexual violence, the following year.
After the performance, Shallow picked up the award for Best Original Song, prompting an emotional speech from Gaga about the importance of work ethic when pursuing your dreams.
Earlier this month, Gaga performed the song solo at the Grammys, with Bradley unable to attend as he was at the Baftas.
Shallow went on to pick up awards at both ceremonies, having also won a Golden Globe at the beginning of awards season.