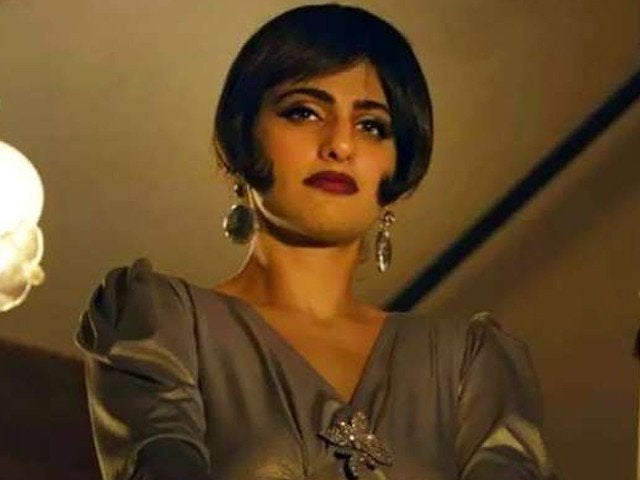 Kubbra Sait, who broke through on the scene with Netflix's Sacred Games, has been trying to find her feet in the Hindi film industry for a while.
At the launch of Olay India's Face Anything campaign, Sait spoke to HuffPost about the time she auditioned for Salman Khan's Ready.
The actress, who didn't have any acting experience at that time, had just quit a well-paying job at Microsoft, and moved to Mumbai to take a stab at stardom.
Once in Mumbai, Sait heard about Anees Bazmee's team holding auditions for the Salman Khan-starrer Ready. "I went to their office. There was a legit casting guy. I was dressed in salvaar-kameez because I was auditioning for the role of a maid. I remember I waited for 5 hours," she said.
However, it turned out that her wardrobe was a problem.
She was told, "Arrey, it's the role of an attractive maid. Do you have a short dress?"
Sait did have a short dress at that time and quickly changed into one because that's what maids wear.
As she waited in her short dress, Sait says that Bazmee walked in and had a good look at her. "This is great."
"Just like that, I got the film! There was no audition! I didn't do any lines, nothing!"
And how did Khan react? "Now, he jokes about it, saying you were Ready-maid for the role."
Sait said that despite people warning her against doing two-bit roles which will never give her a "career," she remains proud of the work that she did.
"I never looked at the films that I didn't get, only the ones that I got. I'd think what can I make of this. They said you will never be a heroine and I was like, in that shot in Ready, I am the heroine."
Though she did small parts in films such as Jodi Breakers, I Love NY and Sultan, it was Anurag Kashyap and Vikramaditya Motwane's Sacred Games, where she played a trans character called Kukoo, that got her the attention.
"I was always hoping that somebody will see that weird spark in me and turn it into a fireball," she said.
Post Sacred Games, the actress has been flooded with offers.
"Indian film industry glorifies struggle, romanticises it. Oh, I slept at so-and-so-station, oh I just had Parle-G for lunch... but no I have no such backstory. I let go of a privileged life to do something I love and I feel if you do something you love, it doesn't feel like a struggle. I have nothing but gratitude," Sait said.