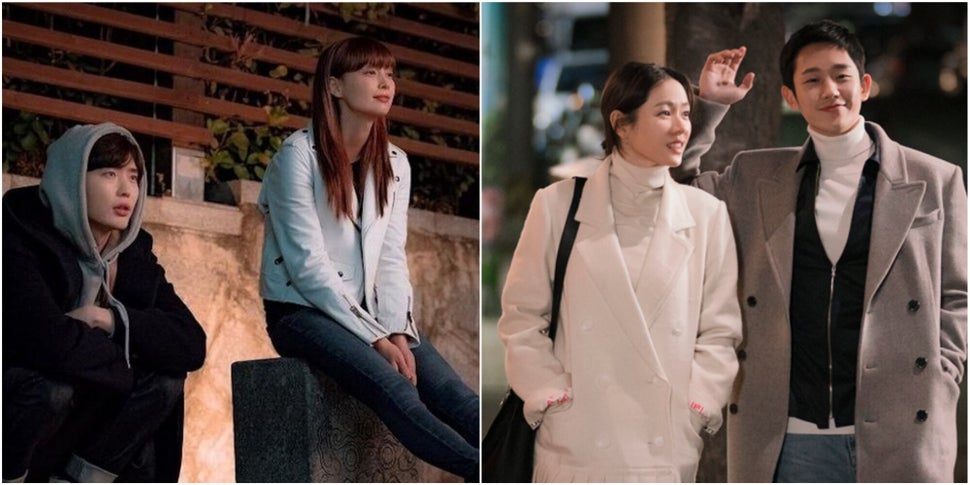 Six months ago I ran out of things to watch on Netflix and clicked on a random show on a whim. And just like that, I was sucked into Hallyu, the over two-decade long wave of South Korean pop culture which has created K-drama and K-pop fans around the world. To say that I went down a rabbithole is an understatement. It's also completely in line with what other K-drama fans, especially women, have experienced with these shows.
Many Korean dramas are targeted at women in their 20s and 30s and it shows. Where else in popular entertainment do you find a virtual cornucopia of stories about interesting women and their complicated lives? (Tell us if you know!)
Unlike American shows, which have dominated our consumption of non-Indian pop culture, these K-dramas rarely have more than one season, with most series ending in 16-20 episodes. Long enough to escape into another world, short enough not to drag you down with it.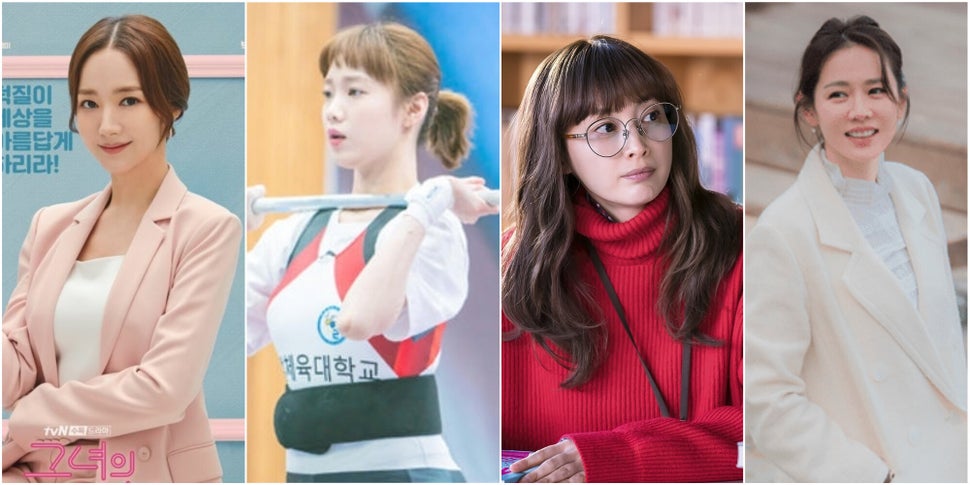 Its focus on an emotional journey over complex plotlines makes it an easier watch than an American show. While many dramas can be very problematic—homophobia, fat-shaming, casual sexism—they also have some strong women characters with fascinating inner lives as well as men unafraid to appear vulnerable.
They are also REALLY funny, and have great soundtracks.
Indian TV sorely lacks feel-good, fluffy entertainment, so these shows are often a great escape. The cultural similarities when it comes to familial relationships and certain social norms also help Indians in connecting with these shows.
So if you've been wondering where to begin your K-drama watching from, here are five great options.
1. Romance Is A Bonus Book
Watching Romance... is like watching the world through an Instagram filter. Beautiful people in beautiful clothes in a beautiful world that looks like it's fresh out of a washing machine.
37-year-old Kang Dan-i, a divorced, single mother is struggling to get back into the workforce after a seven-year gap. Trained as a marketer, she finds herself starting from scratch at a prestigious publishing company where she must hide her work experience and educational qualifications to keep her job. The company has a dodgy origin story and the chief editor, Cha Eun-ho, just happens to be her childhood best friend.
The joy of Romance... is in watching its women chase dreams, success and happiness. The men, on the other hand, must deal with their own whimsy and emotional upheavals, all diffused through a lens of sunshine and rainbows.
The show's depiction of a publishing house is miles off from how any real-life workplace functions, but does that matter when you get to see a bunch of characters obsess delightfully over books?
2. Weightlifting Fairy Kim Bok Joo
One of my favourite things about K-dramas is how many women characters have complex lives that include friends, work and varying ambitions. You could snip out the romance plotline and still be left with a great show to watch. In Weightlifting Fairy, Kim Bok Joo, an ambitious wrestler, is focussed on making her father's dreams of her representing the national team come true. But over time, she starts to question why she plays the sport and whether she even likes it.
If you want Dangal minus Aamir Khan hogging the spotlight, this one's for you.
At Kim Bok Joo's training school, you'll meet a talented male swimmer struggling to win races, a rhythmic gymnast under constant stress about her weight, trainers with strained budgets and a whole host of athletes dealing with personal problems. The show talks about trauma, ambition, ideas of beauty, femininity and body image and tries to poke holes in the "nice guy" trope
3. Something In The Rain
This drama, one of the highest-rated shows of 2018, is a little more intense than the usual lighthearted fares. Yoon Jin-ah finds out her long-term boyfriend is cheating on her, so they break up and she takes it on the chin like she does everything else — whether it's fighting off marriage pressure at home or sexism at work. As she begins to fall in love with a younger man (Jun-hui), her relationship with friends and family is tested.
Jin-ah works hard, lives an ordinary life and must contend with figuring out what she wants from it. This is a big draw of the show — simply watching a woman go about her life, do well, make mistakes and struggle to figure things out. It's more than most Indian entertainment has ever offered us.
Something In The Rain dives into a range of things — abuse, stalking, how women navigate work politics, harassment and look out for each other in complicated situations. It may seem like a lot, but the show handles it with a deft touch.
4. Her Private Life
If you watch enough K-dramas, you'll start to put together the popular tropes — workplace romance, B-leads who throw a spanner in the romantic plotline, characters reconnecting from the past/childhood — and how they are likely to pan over the course of the show. Her Private Life manages to somehow pack all these in and then surprise you as it interjects these scenes with dialogues that question problematic behaviour. Featuring Sung Deok Mi, a female lead obsessed with art and K-Pop; Ryan Gold, a male lead who mostly behaves well and knows how to apologise without caveats; a nonchalant acceptance of LGBT characters (a rarity!) and showcasing of female desire minus the infamous wrist grabs and wall slams (a relief!).
A highlight for me was the conversations the show has about female fandom, how it navigates boundaries of being an obsessive fan, and how it affirms works of art produced by female fans (a long-standing argument of female fandoms).
Where to watch: Netflix or Viki
5. Coffee Prince
K-drama fans love classics such as Secret Garden and Boys Over Flowers, but Coffee Prince is on my list because it's the first show I watched and the one that began my Hallyu obsession. First aired in 2007, Coffee Prince is one of those rare OGs that has aged about 60% well, if that makes sense. Across the internet, women are now discussing their love-hate relationship with problematic rom-coms from the past. K-Dramas, like the products of any entertainment industry, are no exception. Watching these addictive shows can often feel like an exercise in trying to look past problematic scenes or characters. It's how I watched Coffee Prince. But, one of the reasons the show is still a compelling watch is because of how the lead actors play their characters.
Choi Han Kyul, an irresponsible heir to a fortune, starts a coffee shop under pressure from his worried grandmother. One of his employees is a working-class woman, Eun Chan, pretending to be a man to keep her job (what are the odds!) at a shop that only employs men. As they start to fall in love, he questions his feelings and what it means to love someone from the same sex. Go Eun Chan, meanwhile, is figuring out how to navigate love amidst her own ambitions and independence. The B-plot of the show explores ideas of fidelity, the "good" wife and unhealthy relationships, although not as successfully. The C-plot of this show should not exist.