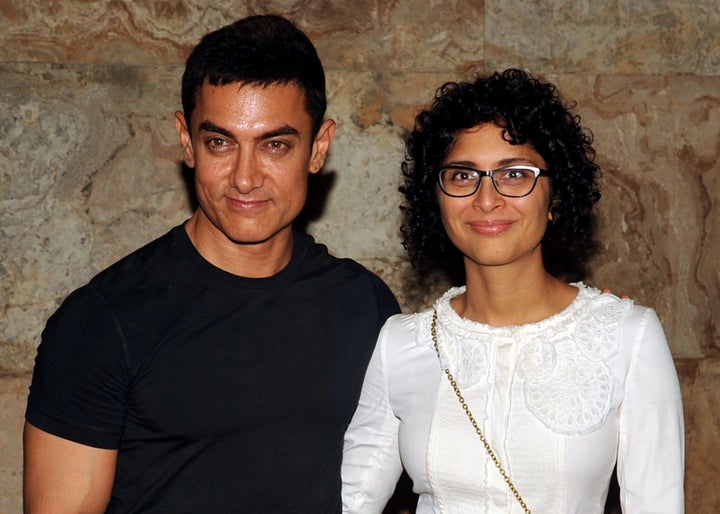 Few filmmakers, unless they are insiders in Bollywood, get to direct a superstar in their first film. It can be a daunting experience. When Kiran Rao was directing her debut film, it wasn't any different. Notwithstanding that he was also her husband – which only complicated the situation – she was nervous about directing Aamir Khan, who had starred in forty odd films by then. His was a formidable presence on the set, and she was only a first-time director. It was not easy to assert her position as the captain of the ship. Unable to cope with the pressure, she did something odd: she sought refuge in the comfort of their domestic equation. She would often shout and snap at him. She would listen to everybody's suggestions except his. She would even ask him to shut up. In fact, Aamir was in tears on the first day of the shoot. He was so upset that he told her he could not work with her if she did not treat him the way she was treating the other actors. For the first few days of the shoot, they found it impossible to settle into an equation that was comfortable yet professional.
'It took me a while to feel relaxed and secure with the fact that I was the director and I could tell him what to do,' Kiran admits. 'Although he has done forty odd films, I have written this one and I can direct him. I don't have to be so aggressive.'
However, no matter how hard she tried, Kiran would find it difficult to overcome the shadow of her husband – one of the most powerful and well-known public figures, not just in Bollywood but in India. The domain she was just beginning to establish a career in was one that Aamir had mastered with an advantage of two decades over her. His presence in her life was pervasive, the power differential between them all too evident.
Kiran had stepped into the world of filmmaking by assisting directors on commercials and films including Mira Nair's Monsoon Wedding, Ashutosh Gowarikar's Lagaan and Swades, and Shaad Ali's Saathiya. She wrote her first script when she accompanied Aamir on the shoot of Rang De Basanti in Punjab in 2005. While the cast and crew was shooting outdoors, she used to lock herself in her hotel room and work frantically on the first draft of Dhobi Ghat, a film that would mark her feature debut five years later.
When Kiran was satisfied that the script would lend itself to good cinema, she planned to go out and shoot some portions of the film on a mini DV camera and then attract producers on the basis of that footage. She wanted to make a low-budget independent film and her cinematic sensibilities were so different from her husband's that his involvement in the project hadn't even crossed her mind. Aamir, on the other hand, was so terrified of having to read his intellectual wife's art-house script that he secretly wished she would never finish it. But when Kiran finally narrated the script to him to get his feedback, he fell in love with it. So much so that he wanted to produce it. Kiran firmly believes that Aamir produced the film only because he genuinely liked it and saw its potential and not because he wanted to please his wife. Having produced films with him for his banner – Aamir Khan Productions – she knows that he does not produce a film unless he sees it as commercially viable for the investors.
Nevertheless, Aamir's support came as a bit of a shock to her as she was aware of what it could mean for a film that she wanted to be small and intimate. She insisted that she treat Dhobi Ghat as an independent production. She formed a production company called Cinema 73, rented a small office and handpicked a small team to work on the film.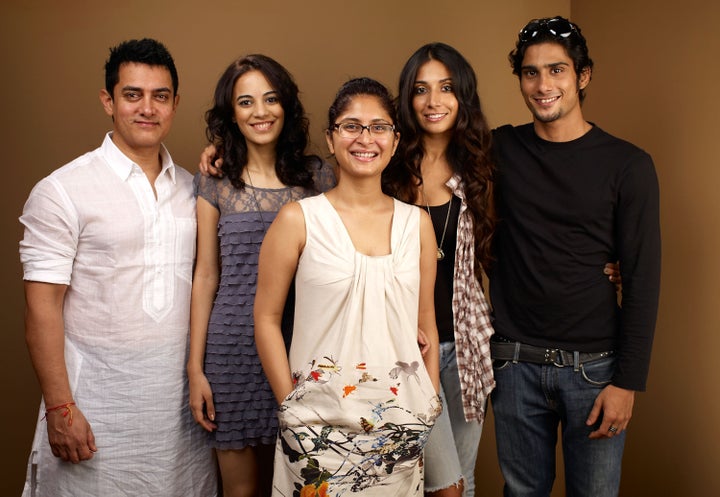 As far as casting was concerned, Kiran wanted to work primarily with non-actors in Dhobi Ghat. While she had satisfactorily cast for three main characters out of four, she spent a lot of time finding someone who could play the fourth character – a solitary painter – in the film. She was not happy with the options she had. When she shared this with Aamir, he asked her to test him for the role. She had seen this coming: she had been discouraging her husband from participating in Dhobi Ghat as an actor all along because she knew that it would change the dynamics of the film. Aamir, however, had his own reasons for persisting.
'First of all, I thought she had written a beautiful script. From a creative person's point of view, I was just excited about the work I could do,' he says. 'Secondly, just for emotional reasons, I wanted to be part of the film. I wanted to work with her. So, I was very keen to play a role but I also understood why she didn't want me. I agreed with her. Then I told her – why don't you test me and see if it makes sense?'
Kiran finally capitulated and travelled to Hyderabad with her assistant director where Aamir was shooting for Ghajini at the time to audition him. 'With every casting, you have to compromise at some level. After so many auditions, here was an actor who I knew would give me what I wanted and as a director it's really difficult to ignore that,' she says. Aamir was onboard Dhobi Ghat as Arun, the artist of few words. While Kiran had to put in a lot of work to get the performance that she wanted from the other three actors, Aamir's performance was like a breeze. Rarely did they have to go beyond two to three takes. The compromise had been worth it, although it came with a host of caveats.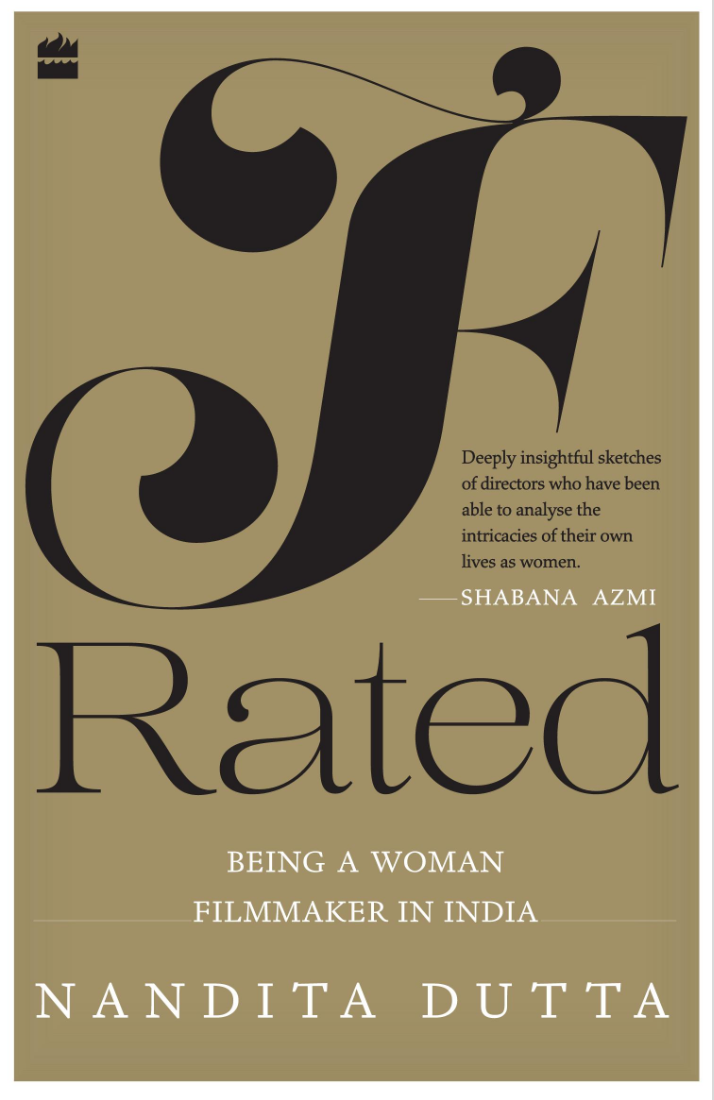 Excerpted with permission from 'F-rated: Being a Woman Filmmaker in India' by Nandita Dutta, HarperCollins India.