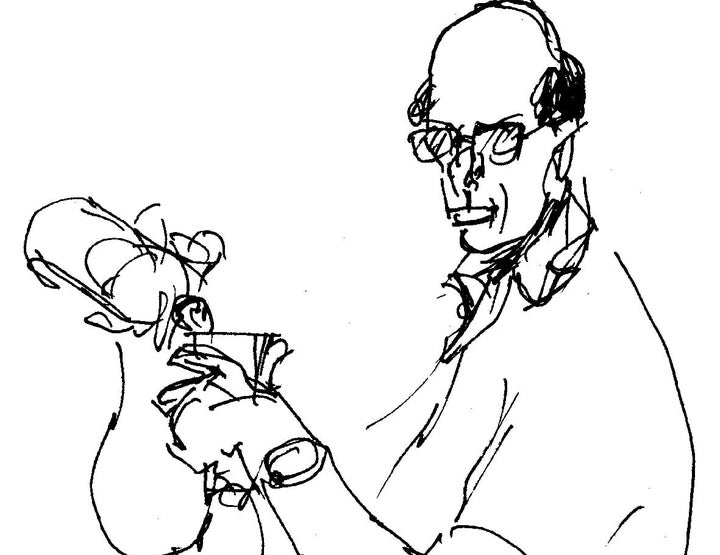 Is it possible now to even imagine a doctor who sets out to meet his patients early morning every day? Such a man actually lived in my village in the 1920s. He used to visit every house in Ponnani to ask after the health of the people who lived there. When he arrived at certain houses, neighbours in the area would come to consult him. He would discuss their general welfare and speak to them about treatment and relief measures.
He was an allopathic physician and was always called 'Doctorachuthamenon' all in one breath, and not Dr Achutha Menon. I remember the first time he came to see Father, riding a bicycle. He wore a dhoti and a shirt, like any ordinary person. Father was reading. Seeing a stranger come in, he asked:
'I'm a doctor,' he said humbly, 'I'm going to start a practice here. I thought I'd come and tell you about it.'
'Perumbayil Achuthamenon.'
No one asked him why he had left Chavakkad and come to Ponnani. He lived in a house in the village at first. There was a bungalow near the Kannan Thrikkavu Temple that had once belonged to us. Later, it went out of our hands and became the property of a woman who was known as 'Munsif'. Then it came under litigation and the law favoured us. My father's Oriental Library was housed there for quite some time, after which a Kuttanchery Mooss, who was an ayurvedic physician, occupied it. Some of the children who had come to learn Sanskrit under Father went later to this Mooss to study Ayurveda. Doctor arrived long after Mooss had vacated the bungalow. Once he moved in, people went there to consult him. After a while, he moved to the town.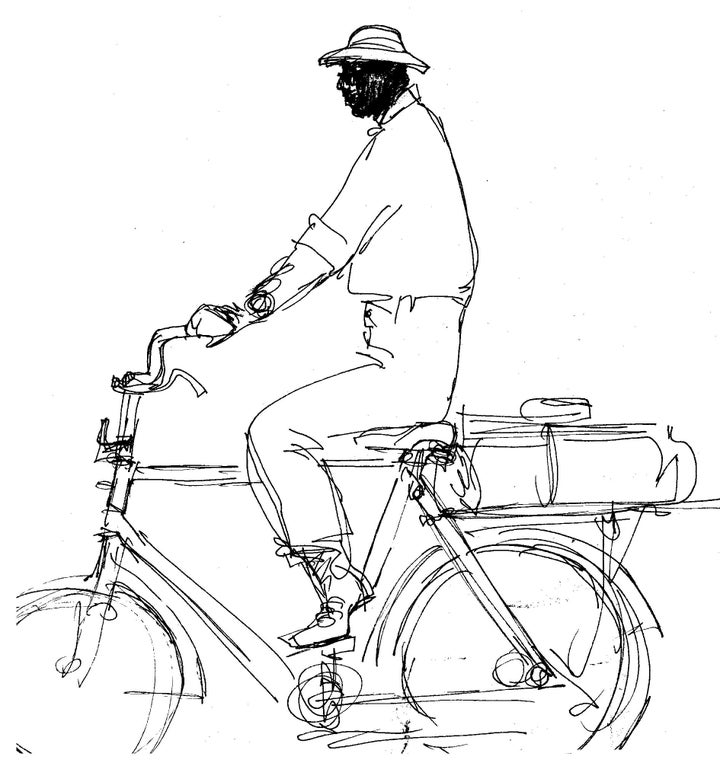 The doctor soon began to find it difficult to reach all his patients on his bicycle, so he bought a motorcycle. He would get up early morning, have a bath and set out to see his patients. He was very particular about cleanliness.
He never took illness for granted, nor did he wish to make himself rich by treating people. I don't know whether anyone ever paid him fees. Maybe those who had money did. I never gave him anything myself, never even thought of doing so. I could not have afforded it anyway.
He always came first to Karuvadu, then went to other houses in Ponnani. In the afternoon, he made visits to other, more distant places. No one actually sent for him, he just took it upon himself to visit people and treat them if they were ill, no matter how far away they lived. He did not stop at places he could reach on his vehicle, he would walk miles beyond them.
A.V. (Achutha Varier) was a permanent resident at the Harimangalam Variyam, the owners of the high school. They were one of the largest Varier families in the vicinity and were related to the well-known Variers of Kottakkal. Doctor knew every member of this family and would inquire about the health of each one of them.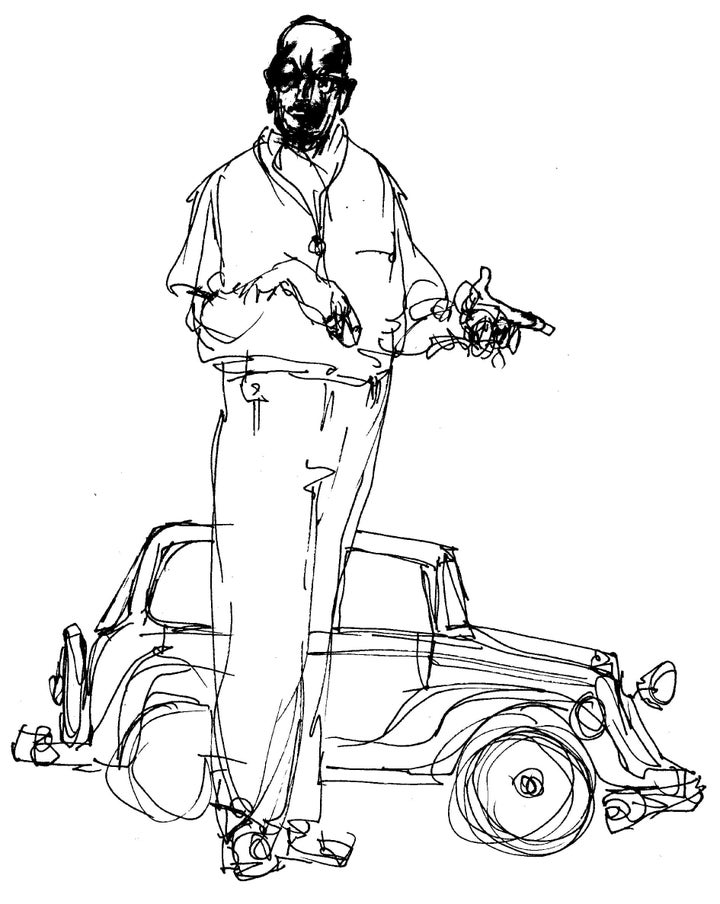 If, when he came to our illam, Doctor saw only me on the veranda, he would ask, 'Where's your elder brother?' If I happened to say, 'I think he's not feeling well,' that was it! Shouting, 'Why didn't you let me know?' he would hasten inside, examine my brother, make a diagnosis, open his long bag, take out medicines and proceed to treat him.
He addressed everyone in the illam respectfully, regardless of how young or old they were. We are speaking, after all, of a period nearly a hundred years ago when such courtesies were rare.
The road from the town passed through Kadavanadu Kuttikrishnan's village. It was not possible to reach his place by motorcycle, so Achuthamenon bought a car. With that, any distance became accessible and he found he could go even to Thrithala or Kuttanad.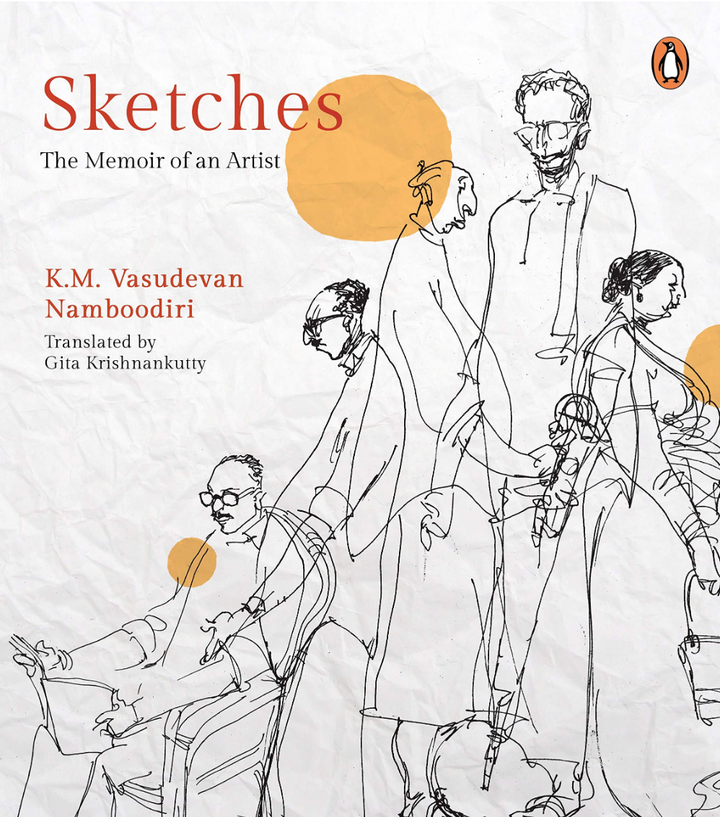 Excerpted with permission from Sketches: The Memoir of an Artist by K.M. Vasudevan Namboodiri, translated by Gita Krishnankutty, Penguin.