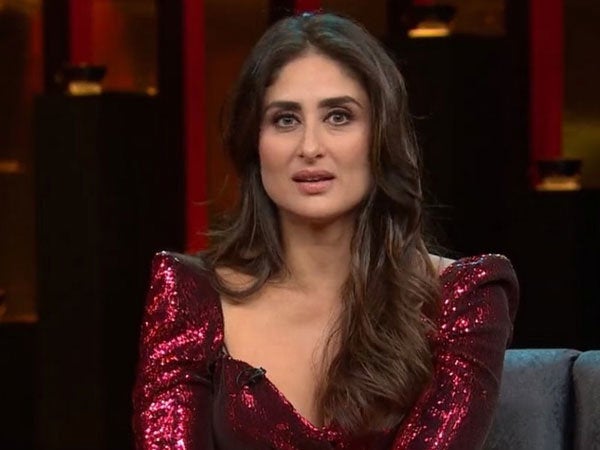 The finale of Karan Johar's popular chat show, Koffee with Karan, aired on Star World and Hotstar Sunday evening.
Johar, Bollywood's presiding overlord, managed what perhaps nobody in the Mumbai film industry can manage - bring two actresses, who were once pitted against each other and even exchanged acidic one-liners - on the same couch.
In a mature turn of events, an uncharacteristic feature as far as Bollywood stars go, relationships that were only gossip items thus far, earned legitimacy as both Kapoor and Chopra owned up to having an ex-boyfriend in common - Shahid Kapoor. (Chopra also let it out that Arjun Kapoor and Malaika Arora are dating, Johar said that Kareena could possibly be the bridesmaid)
While Kapoor never shied away from talking about her personal life, Chopra always maintained a diplomatic silence.
When Johar teased Kapoor that while dating Shahid, she had turned vegetarian (the actor is famously vegetarian and is known to advocate it to close friends/family), Kareena smiled, as if amused at her own past self.
Said Johar, "Bebo adapts. When she was dating Shahid she was this spiritual vegetarian. Now she is this wine drinking type, going to Gstaad, skiing, being an intellectual, reading a book..."
To which, Kareena said, "I am a method actor in my personal life."
Throughout the episode, Kareena was sassy AF.
When Johar asked her if husband Saif Ali Khan shut anything down for her, referring to Nick Jonas shutting down a Tiffany store while buying a ring for Priyanka Chopra, Kapoor said, "He didn't shut anything down. But he did give me a palace."
Kapoor also made her displeasure known about the Taimur dolls which are doing the rounds in certain stores.
"I'm sorry to say, but that looks like Chucky The Doll, and doesn't look like Taimur Ali Khan at all. It has strange blue eyes, some scruffy hair and a bandhgala which does not make him Tamur Ali Khan," she said.
Later on, when Johar asked Chopra, if she knows who's dating who in Bollywood, the actress said she doesn't quite keep a tab. When Chopra drew a blank after Johar asked if she knew who Varun Dhawan is dating, Kapoor said, "Oh, now you only know about Hollywood stars, haan.... don't forget your roots."
Watch the entire episode on Hotstar here.