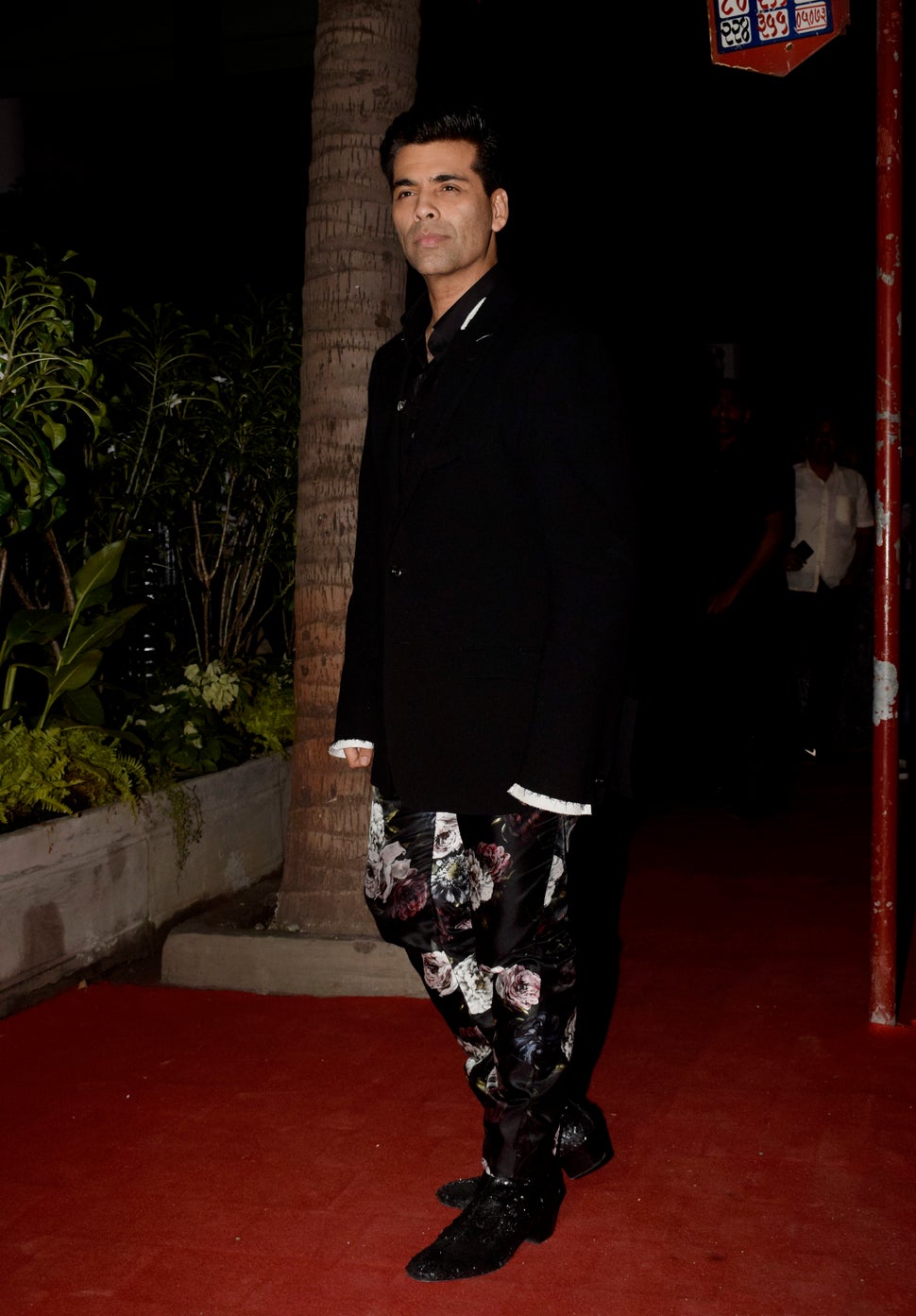 You've completed over 20 years in Hindi cinema. Your father lost a lot of money in films, especially at a time when you were coming of age. Despite the obvious red flags, what was it about cinema that you were able to reject the cynicism and start what was going to be a perilous journey?
It was the healing effect that it had on me, as a child. Cinema was my outlet, a release. It was a space where I found my chunk of happiness.
I was an awkward child and I was combating weight issues but my go-to thing was Hindi cinema, the films, the songs, the world. I'd shut my room and dance for hours to Hindi film songs, hearing Lata ji, Kishore and Asha's music.
I mean, at the age of 9, who would watch the cinema of Guru Dutt? I did.
I spent time discovering Yash Chopra and falling in love with everything that he ever created.
My entire childhood is in Hindi cinema. When I used to go watch a trial show, which I was privileged to see because of my father being in the business, I used to get excited seeing the Censor Certificate as it told you how long the film would be. The longer the film, the happier i was.
A long film was a good film because it meant that I get that much more time with the film and I used to go back and write notes in my diary about what I saw and felt. If I loved the music, I used to buy the audio cassette. I used to have this double tape to tape thing that I had in my room and I used to play and dance to the music and if I loved the film enough, I used to beg my mother to send me with my maid to watch it again.
My whole childhood, I was awkward and different, but Hindi cinema helped me cope.
So it was not surprising that this was the profession I chose but I always thought that it was not for me. I was starstruck all through my childhood. They were all my father's friends but I was still awestruck.
My only two big Bollywood days which I enjoyed the most were when I used to go to Abhishek (Bachchan) and Shweta's birthday party and my mother's birthday party where I'd meet the fraternity kids. I couldn't relate to them because they spoke another language. They spoke only about Hindi films. Now, I understood Hindi films but only knew as a viewer, not as an insider.
So I pretended to be as snooty as my Malabar Hill building kids because I was interested in what they were saying but I felt inferior because they knew a lot more.
I used to go with an autograph book and I didn't want anyone to know because I was embarrassed about it but it was signed by all the top stars. I tried to fit in.
How conscious have you been about being an awkward kid?
For a long time, I was nobody in school. There is that famous story of me running away from boarding school because I couldn't live without my mother. And something she said to me as a child changed me fundamentally. She said, "Do you want to be average all your life? I don't want you to be mediocre. You've talent, why don't you express it?"
The next day in school, we had this game, chit and the word, which is also a scene in Kuch Kuch Hota Hai.
When it was my turn, I got the word 'Mom'.
I spoke about it in an emotional and a funny way. There were 30 kids. They all broke into spells of laughter. Until then, nobody knew I had a voice. Nobody had heard of me till then. And here I was. My teacher was like, "Where have you been? Why haven't you been a part of this?"
I always feel that there are two turning points in life. For me, the first was that. Why? Because I had never received applause, I had never been at the forefront of anything and I wasn't used to my name being called out. I was a kid that you were indifferent to.
You didn't love me, neither did you hate me. I was just around in a crowd that was indifferent to me. The only thing that stood out was my size. That I was large. I wore blue for the four years because I wanted to cover myself. And that's how people knew me, as the blue sweatshirt boy.
Until that day I spoke about mom.
A week later, I heard my name out in the assembly and I've never heard my name out loud so I didn't react for a whole minute. My principal wanted to see me and my heart was beating so hard. She told me there was an inter-school competition and the kid that was supposed to go had typhoid and I was supposed to be his replacement.
I competed with Aditya Chopra. Both of us made it to the finals. A month later, the finals happened. Adi didn't participate because of an exam. I did. it was time for the results and neither my school or I had won any awards ever before so there were zero expectations. We were ready to leave.
I was announced the winner. I was stunned and walked like a zombie to the stage to collect this huge cup. When I reached home, my mother was like what have you got home? I burst out crying. My Dad came to the living room to see what was going on. I told them I won. I'll never forget this visual, the three of us hugged each other and cried for a long time.
It was a moment out of a really weird movie. But it was special. I hadn't won anything, literally anything, before. Next morning the principal announced that for the first time, we have won something in an inter-school competition.
It went without saying that in my mind I became Hrithik Roshan from Kaho Naa... Pyaar Hai. I got some swag, found a voice, and everything changed.
All thanks to the guy who got typhoid.
After that, I was everywhere. From drama to elocution, I got a gold in everything.
It's the last three years and by the 10th grade, I was popular and loved and I had become what Lata ji was to music—a legend! If I participated, kids would be like, he will definitely win.
And then there was a moment when I walked in for my final elocution. There was this hype because it was going to be my last. People were betting on who'd come second because I was pegged to win.
When I walked in, there was thunderous applause. I remember that moment clearly, of the crowd cheering. At that moment, I knew I'm going to be a star. I'm going to be famous.
My father, on the other hand, thought that I was great-looking and that I should be a hero. He was also obsessed with me learning horse-riding and the visual of that made me crazy. He used to think I was the most beautiful-looking, and even at a young age, my mother would silently sip her soup while hearing this.
It's usually the other way around—the mom dotes on the son and the father on the daughter.
Yes, but my father was also much older when he had me. He was 40. So my relation with him was more like what a grandfather has with a grandson. I always feel that grandfathers are fathers gone right. They forgive themselves all the mistakes that they may have made as fathers and they also reflect on the mistakes their fathers have made, so I had a father gone right.
"I was talking with some friends that I should get into a relationship but it will happen in its own time. But I'm ready for it. I am feeling active and energetic for it."
You are close to all the major stars. How do you deal with a breakup between two of your friends?
I have thought about that and I realise I am able to do it because I always have a one-on-one relationship with everyone. I am never close to a unit. I have individual equations with everyone. I have strong dynamics with people. If they choose to distance themselves then that's their problem. I will be there for you either way. If you are my friend, you'll always be a part of my life.
I was talking with some friends that I should get into a relationship but it will happen in its own time. But I'm ready for it. I am feeling active and energetic for it.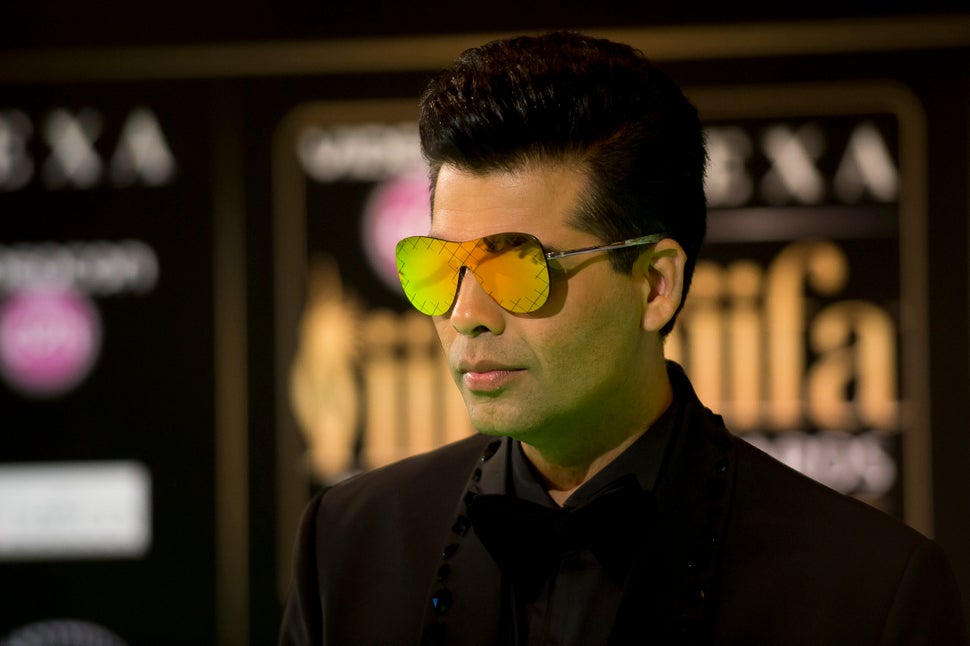 If you are close to two people and are aware of one's infidelity, does that throw you in a moral dilemma?
Nope. My father told me when I was very young to never walk into a marriage or a relationship, they will always come back and hit you. So I don't do that. It's damn easy to handle relationships. You just have to give it time. You have to drop ego but hold onto your self-respect. Have issues? Have confrontations and conversations, not long emails and messages.
That's ironic with your own personal relationship...
The irony is because I haven't found that sunshine in my mind. It is an eternal sunshine of the spotless mind! I used to be sad about it, now I'm not. Now I'm just amused by myself. Yesterday, I was talking with some friends that I should get into a relationship but it will happen in its own time. But I'm ready for it. I am feeling active and energetic for it.
You had a major fallout with one of your closest friends, Kajol. Has the relationship been fixed or the cracks remain?
I repent what happened. I feel bad that I wrote a whole chapter about it. I put out our personal feelings in a public domain but back then, it was a strong feeling. Kajol and my friendship is, like the Chinaware saying that once broken, you can mend it but the crack is still there. Our friendship doesn't have that crack anymore. There was too much pure love there for it to break completely.
Shah Rukh is my family. It's the closest family I have in this industry. The relationship is too strong and it can endure a lot. They're my first family apart from my mother. Adi (producer Aditya Chopra) and him are my two families. Shah Rukh will be there for me any time I want him to be and I would too. Shah Rukh has great love for my father, I love that about him. When my dad wasn't even respected that much, he gave it to him. I will never forget that. My eternal gratitude for him will always give him my loyalty.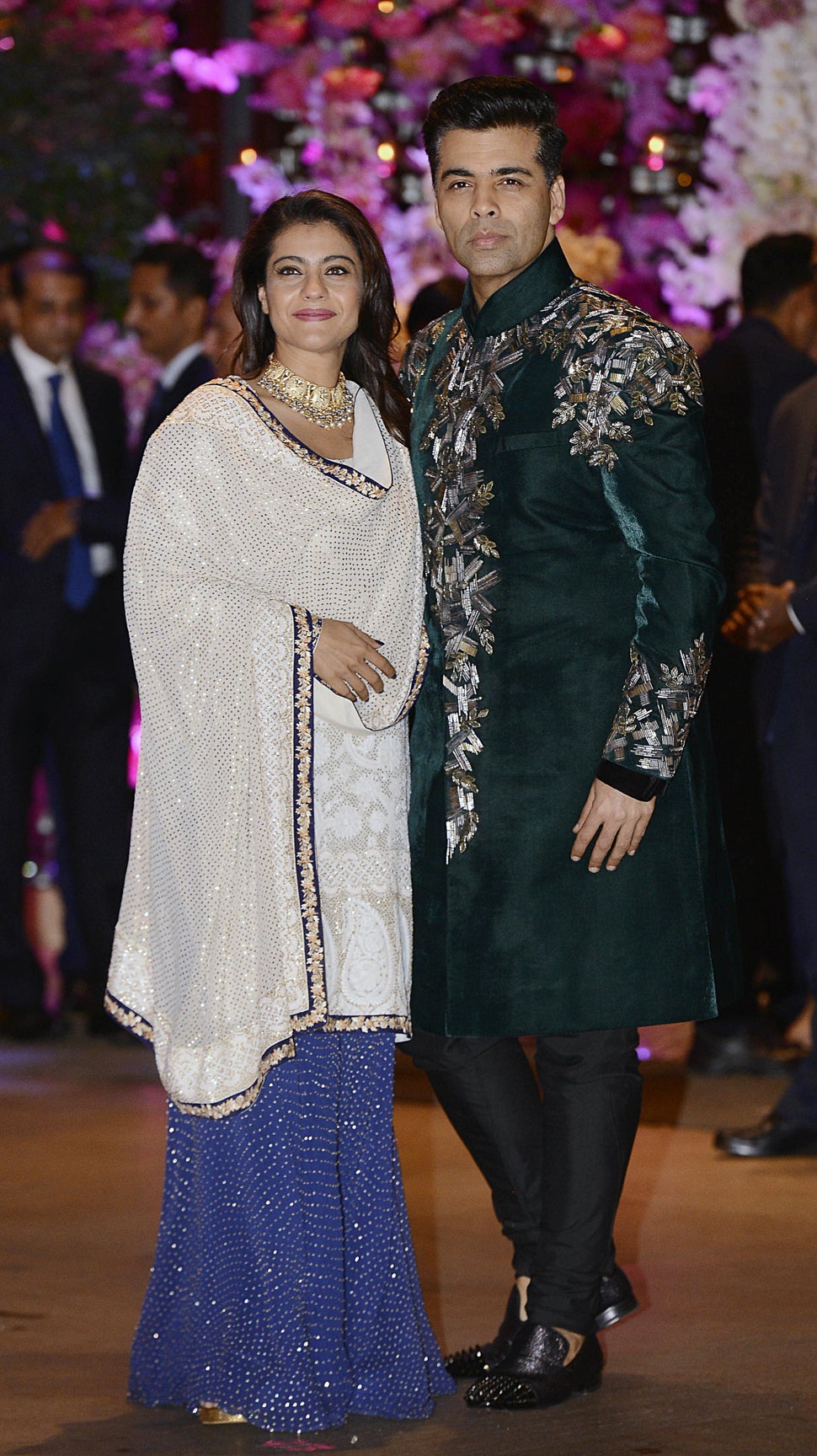 Have there been friendships you've lost?
Not lost, they fade into oblivion. Sometimes, life takes a different course for you but somehow, no relationships of mine are completely lost because I don't fight with people, everybody knows what they have been. There was never bitterness, somehow they've been lost because of time and other people in the mix.
In your head, are you still that fat boy from school?
To an extent, yes, I am a fat boy in my head. I am an effeminate boy from school. I still sit with a cushion on my leg, it's what I did as a child to hide it. I'm not trying to be more masculine anymore. I am done with that now, I am comfortable with my identity.
I did work on my voice and my gait some years ago but I'm still wearing my shiny shoes. I love who I am. I could break into a dance on stage and wouldn't care. I break into a dance at a friend's wedding, knowing there will be some who will applaud or some who sneer.
You're a little scarred from your childhood but I'm no longer conscious about the thoughts that are stuck in my head.