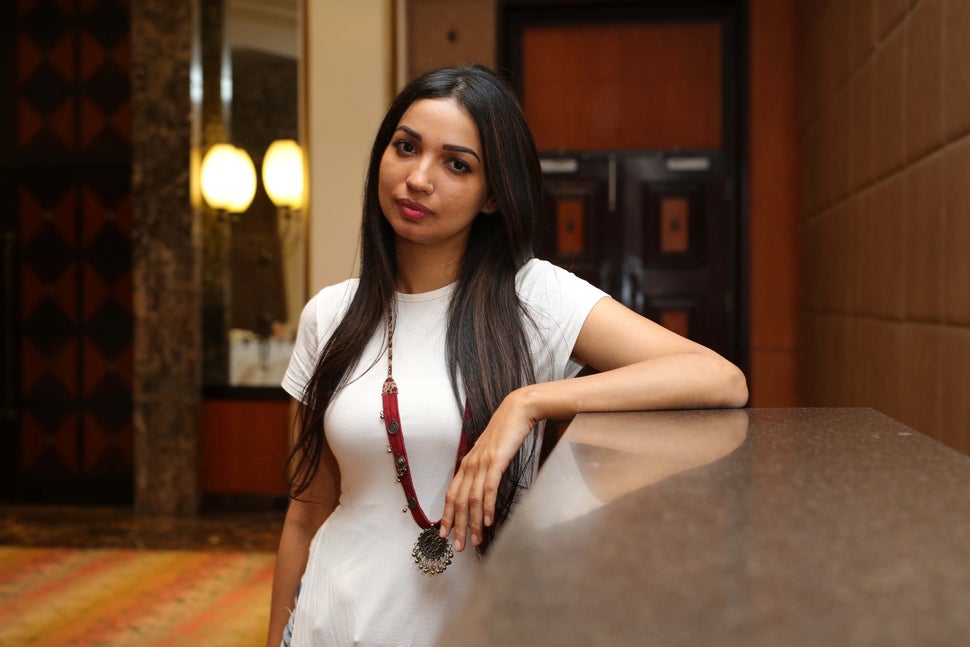 Much like most, Kanika Dhillon is anxious.
It's her third film in ten months which is up for release, a feat that is perhaps not as rare as one would like to think (Writer Ritesh Shah is spinning three films a year too). Not that the number matters (or do they?).
In any case, Dhillon's next as a writer, Judgemental Hai Kya, which was earlier titled Mental Hai Kya has courted enough controversy for tabloids to chew on.
So who exactly is going to be pissed when it releases on July 26, a day that singularly drowned Mumbai 14 years ago?
"The psychiatric association saw the film and they're fine with it. Can't we just wait to see a movie before passing a judgement," Dhillon said when I met her at her sprawling, white-hued, French-windowed apartment in suburban Mumbai, a few days ago.
"My personal experience with mental illness has been channelled into writing the film. What else does a writer do? Ultimately we get paid for the grief we suffer," Dhillon said with a self-aware, poetic touch, adding that it was the anxiety and mental breakdown she endured after her father's death that took her to a place from where the genesis of Judgemental Hai Kya emerged.
The writer, who started off as an intern at Shah Rukh Khan's Red Chillies, and went to assist on Om Shanti Om and then became part of the writing team of Ra.One, has faced several roadblocks, but so far, has been toppling those.
While she moved base to Hyderabad after 2015 and finished a bunch of novels, Dhillon returned to the Bollywood capital with Anurag Kashyap's pulsating Manmarziyaan and followed it up with Abhishek Kapoor's Kedarnath.
In this conversation, the writer talks about how she's dealing with Bollywood in her second innings.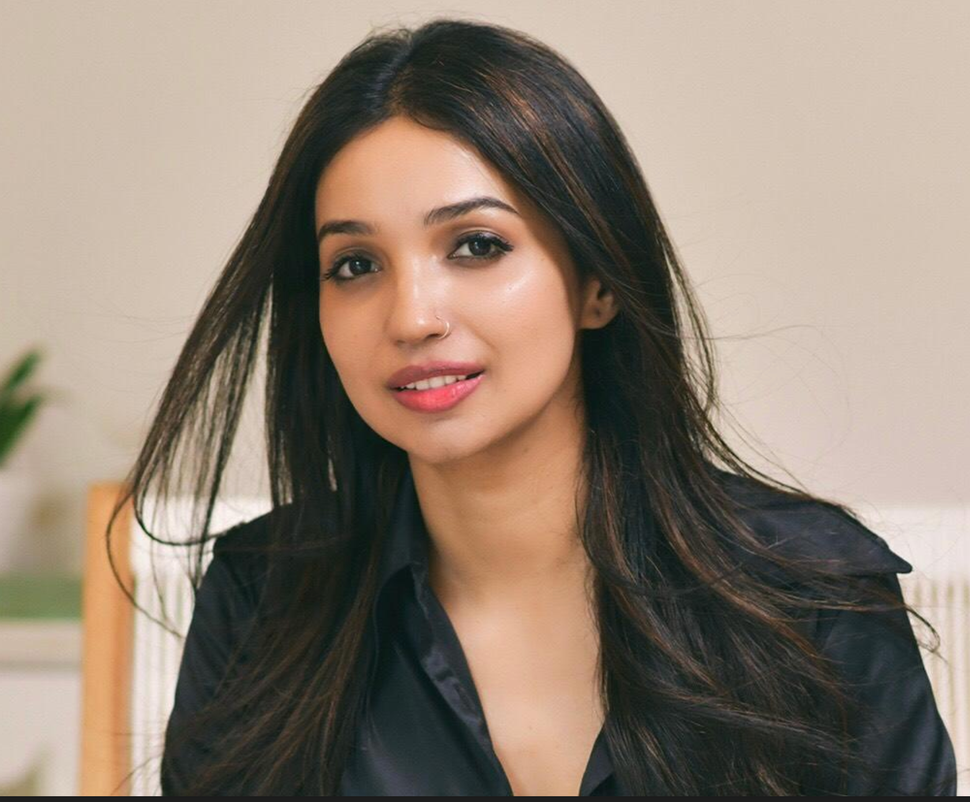 Having three film releases in a little less than a year is quite commendable. What's the mental bandwidth one needs to acquire to be able to be this prolific?
I'm still negotiating this space, one day at a time.
Some days it feels like a disease, some days I feel a compulsion to write because, well I am a writer, and I don't know, that's what writers do? And then there are days when I feel it's the best thing that's happened to me.
As a writer, you put so much of yourself out there. You feel every character, every situation and embed something abstract with a consciousness that has the capacity to hurt you back. Some days, it's destructive, some days, it's the best therapist I could ask for. For me, it's still a stream of consciousness, I haven't yet mastered the art where I can break it down technically. I'm still grappling to find my voice and it's getting clearer with each character that I create.
Whether it's Anurag Kashyap (Manmarziyaan) or Abhishek Kapoor (Kedarnath), both these directors are people who carry a very specific individualistic stamp that marks their work. When you collaborate with them, how much of your work gets altered?
Not much. You've to understand that it's a finished piece of work on paper which the director has bought into. They've bought into the soul of it, the voice of it, the story of it. Why would they want to change it completely? They have come on board because they've chosen to participate in the world I created. Now, of course the cherry-topping can differ, it can be red, blue or purple but the soul isn't going to change.
I work very closely with my directors. When I'm writing a scene I say a character's dialogue out loud in a room alone. It sounds wonderful to me. And then I go on set and I see the actor being directed and sometimes, the same line sounds horrible. Because it's not required. The silences do the talking. This happened a lot in Manmarziyaan.
And while writers can be self-obsessed, you can't be rigid about screenwriting because ultimately it's being interpreted by a director who you trust. In that sense, writing novels gives you a relatively higher autonomy over your writing as it's more individualistic.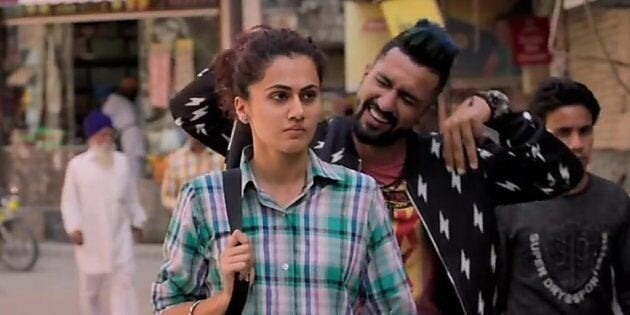 From Rumi to Mukku to Bobby (Kangana's character in Judgemental Hai Kya), your writing challenges a certain gaze, the male gaze, that Indian audiences have been long accustomed to...
Like in any other Indian institution, female representation in Bollywood is significantly lesser. There's the glass ceiling, pay parity etc. all factors that contribute to us having less women participating in the creative process. But, I feel a pen is gender agnostic because I refuse to believe that Manmarziyaan could not have been written by a man or an action thriller or a war film cannot be written by a woman. A man can be sensitive and can delve into all kinds of complexities about a woman's emotions and so can a woman. Yash Chopra wrote Chandni, Lamhe. Aanand L Rai, Himanshu Sharma, they have written Tanu. Instead of saying you need women to create strong female characters, I think one should say that we need strong voices to come in and create strong characters. Why do we have to give a gender to this?
Hmm. I really don't know but help me out here, do you think a woman could have written, say, a Kabir Singh?
I went into Kabir Singh wanting to hate it. I didn't. Instead, I went on an emotional journey. I saw a hopeless, pathetic character who was broken, who needed help. I felt bad for him. I knew what he was doing was wrong but he needed to get out of the mess. I am with the character and I'm not viewing him as someone carrying the flag of misogyny, I see him as a helpless character who is drowning in his own self-created mess and I empathize with him.
When I come out of it and I put my sensible glasses on and I remove the emotional journey that had with him, could the film have been more sensitive towards certain things? Yes.
Wouldn't you think that empathy is misplaced? Ideally, we should be rooting for the woman's escape, not for the man's rehabilitation because she is the one who appears to be in immediate mortal peril. The fact that people root for him is reflective of how the film romanticises the idea of self-destruction instead of looking at it with a critical gaze.
I respect that opinion. In fact, I went in wanting to not like the film but I can't be dishonest with you and tell you that I wasn't emotionally connected to the character when in reality I was. I cannot lie about or present an edited version of my experience to conform to an ideology. There was something that drew me to the character. I felt he was helpless and he's acting out in a stupid, violent and unacceptable manner. I wanted him to get out of it, I wanted him to get his head back on his shoulders and start behaving in a responsible manner.
When I write a Rumi in Manmarziyaan, if I was supposed to take the morality of my audience and my assumption of the gaze that they would understand it in, I would not be able to write. I'm not saying there's a right or wrong, this is a grey area. Having said that, I fully understand what you and some other critics have written, but there are no easy answers here.
How do you examine Kiara's character in Kabir Singh?
We ask why is she so helpless? Why is she so mute or silent? I feel like we are putting our own judgements of what a strong woman should be like and what a weak woman should be like. I know women who are really strong but not really out there. Every strong woman is not a Rumi, is not equal to Mukku, I think Kiara's character is very strong. I feel she's strong because I have given her the liberty in my own head - if in any way, she had a problem with a man who has come inside her classroom to say "you're mine", she would've spoken up and asked him to get lost. She did not. She was okay with it. When he kissed her for the first time without her consent, I give her the liberty already, if she had a problem with it, she would've said something. She didn't. She was okay with the fact that this man is coming out and being a shield for her. She takes a stand when she has to. She isn't submissive throughout.
All women cannot react to the same situation in the same manner. We should have the understanding that everyone comes from a different space and everyone has a different reaction and if a woman likes a man who's coming and saying "I'm going to take care of you", "you're mine", she should have the right to like it, it's her choice Let's give the onus to the woman to either walk out or stay, we cannot judge her for making the choices that she does.
If that choice conforms to a patriarchal idea that thrives off the oppression of women, one which the country has a long history of, is that choice even real or is it made solely for the purpose of male appeasement?
It's the same argument. For Kedarnath and Manmarziyaan, journalists called me out and said that you're talking about feminism but your characters are not doing any jobs. A woman going out and earning money cannot be the only criteria of feminism. Why are we giving our definitions? I feel that women empowerment is directly proportional to A) choice and B) lack of judgement when she makes the choice. That, to me, is empowerment.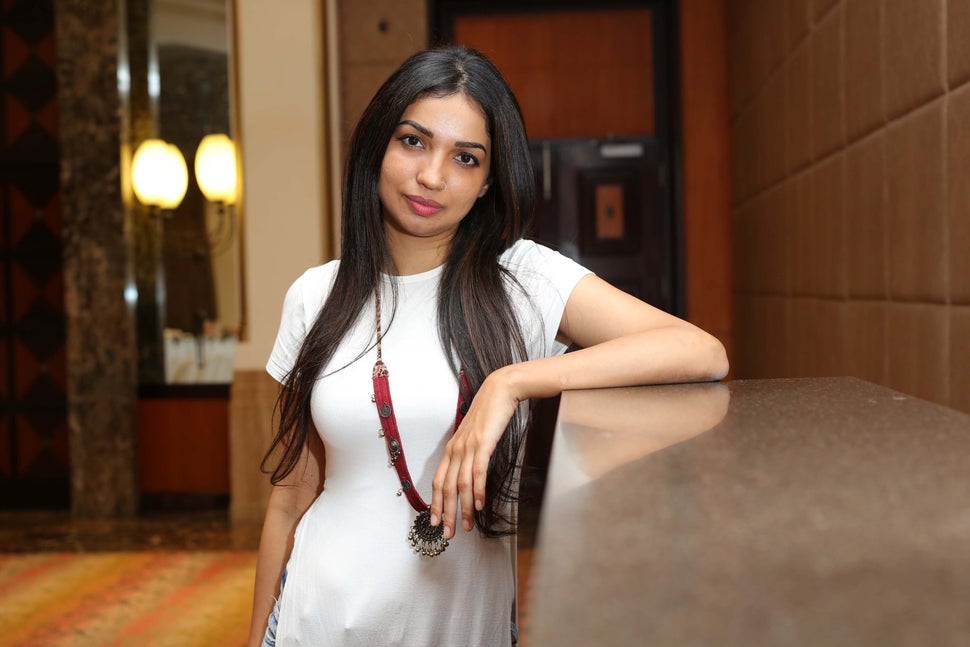 As a writer, how has your experience in the industry been? Did you ever get a sense that you've to work twice as hard and get half the money as opposed to a male writer? Any instances of casual condescension, sexism, prejudice?
We have to be aware that Bollywood does not exist outside of the ecosystem that this country has. Bollywood exists within the same socio economic fabric of the country and suffers from the same cultural prejudices. Just like we aren't a woman-friendly country, Bollywood isn't a woman-friendly industry. At all. But, it's still an industry that respects talent and that's a leveller of some sorts. I've been lucky that I was noticed for my work. That privilege insulates me from a lot. I wish I could tell you that my journey has been rosy throughout and I've not had a sexist encounter, but of course that won't be true. Although, it's been significantly easier after Manmarziyaan. Now do I have to fight a lot? Maybe not.
Earlier I could feel that when I walked into a room there was a tool kit in my head to reach the point where I could actually pitch my story. Now, it's better.
So this one time, I went in for a narration of a film. I will not say which one or the name of the actor. He's a very celebrated actor. When I finished my narration he looked at me and said, "You have written this?" I said, "Yes sir." He said, "You've written everything in this film?" I said, "Yes, sir." And the he said, "Aapko dekhke lagta nai hai aapne likha hai." (You don't look like you could've written this)
I just sat and looked at him. I smiled and I felt bad for him. But it was still a reminder that no matter how far or how much you do, this will keep cropping up.
Before you had a body of film work to present, did you do anything differently to be taken seriously?
Oh, of course. I created a whole look. I wanted to carry a look of seriousness. One where at least they'd pause to hear me out? So I did loose kurtas and oversized glasses to appear intellectual. For a whole year. Playing the stereotype of a writer. I was struggling at that time and I wanted people to take me seriously as a writer and literally nobody should have to do that. In retrospect, it was amusing I even considered such a thing.
Are writers getting paid well?
If you're not negotiating a good price right now, then it's really sad. I want to tell this to all the writers - just apply economics, it's demand and supply. The monsters that need to be fed content wise, you can charge your price, please negotiate hard and you will be paid!
A foolproof negotiating tactic for a writer so they can still afford, you know, like a Netflix subscription?
There's only one that I have followed - when you sit on a table, be ready to walk away from it.
Should you have a figure in mind?
Absolutely. You got to have your minimum and not go below that.
Did you have a hard time pursuing your parents that you wanted to write Hindi films?
Well, they only asked for like three degrees. So I had to go crack St. Stephen's, then St. Xavier's and then London School of Economics to make my academician mother happy and satisfied and convinced that I could land a job in, you know, Bollywood.
My parents told me that I could do whatever I wanted to do but they were so skeptical about me entering Bollywood, and that's fair enough, because they said, "What are you going to eat? And I didn't know what to say!