Note to celebrities who want to keep their future nuptials private: don't invite a certain DJ who loves Instagram a little too much.
"Yeah, he did ruin it," Joe joked during the interview with his brothers, Kevin and Nick. "I love Diplo, but he loves his 'gram more than a 13-year-old. He posts every five seconds. He literally, like, livestreamed with dog-face filters."
Jonas said that he and Turner weren't mad and laughed off Diplo's Instagram antics.
"We just laughed. We loved it. We thought it was ridiculous, and I just love that he was walking into the chapel and he was like, 'going to hit this wedding real quick,'" he added.
Turner also spoke about Diplo's wedding antics during a recent stop by "The Graham Norton Show" last week, saying that they "didn't choose him to be our wedding photographer.
"He just kind of decided to livestream it," she said. "[What happens in Vegas] doesn't stay in Vegas."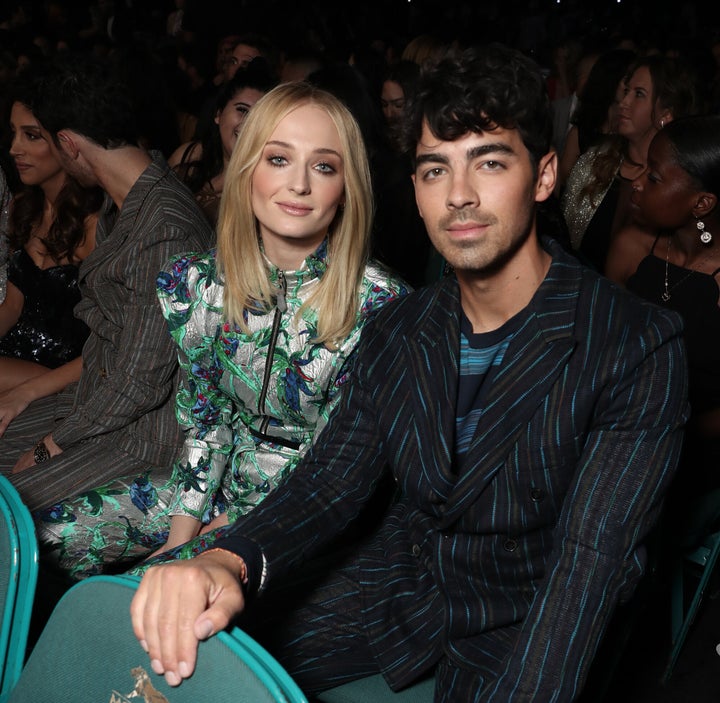 "And they're going to have this amazing, beautiful [second] wedding obviously. Was I not supposed to say that?" the actress said during an interview with Access, right after the two's Las Vegas ceremony.
Will someone please keep a lid on it?