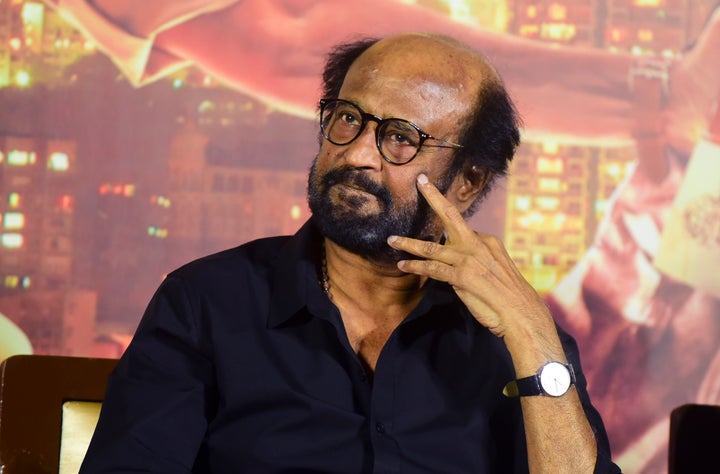 Rajinikanth, who's often referred to with the prefix 'superstar' attached, was in Mumbai for the trailer launch of his new movie, Darbar on Monday evening.
At the launch, a journalist from The India Express asked him about his position on the ongoing protests against the Citizenship Act and Delhi police's violent crackdown on students of Jamia Millia Islamia.
Employing the most overused tactic of dodging a tough question, Rajinikanth responded saying that this wasn't the 'right platform' to talk about it. Despite the journo's persistence, the actor refused to talk about what the country has been speaking about since the past few days.
Here, watch the video below:
As anti-Citizenship Act protests spread across the country, actors from the Hindi film industry have slowly started to express condemnation on police brutality.
While the Khans, the Kapoors, Karan Johar, Hrithik Roshan, Deepika Padukone, Alia Bhatt, Anushka Sharma have maintained a stoic silence, Ayushmann Khurrana was one of the few actors to speak about the issue albeit in an extremely cautious way.
Other actors who've spoken about the police brutality include Richa Chadha (one of the first actress to speak out), Sayani Gupta, Taapsee Pannu, Rajkummar Rao, Anurag Kashyap, Anubhav Sinha, Dia Mirza, Ritesh Deshmukh besides several others.
Here's a list of artistes from the Malayalam film industry who've registered their dissent against the violent crackdown by Delhi Police to contain Citizenship Act protests.
Meanwhile, Home Minister Amit Shah at a rally in Jharkhand spoke about building a 'sky high' Ram temple in Ayodhya.