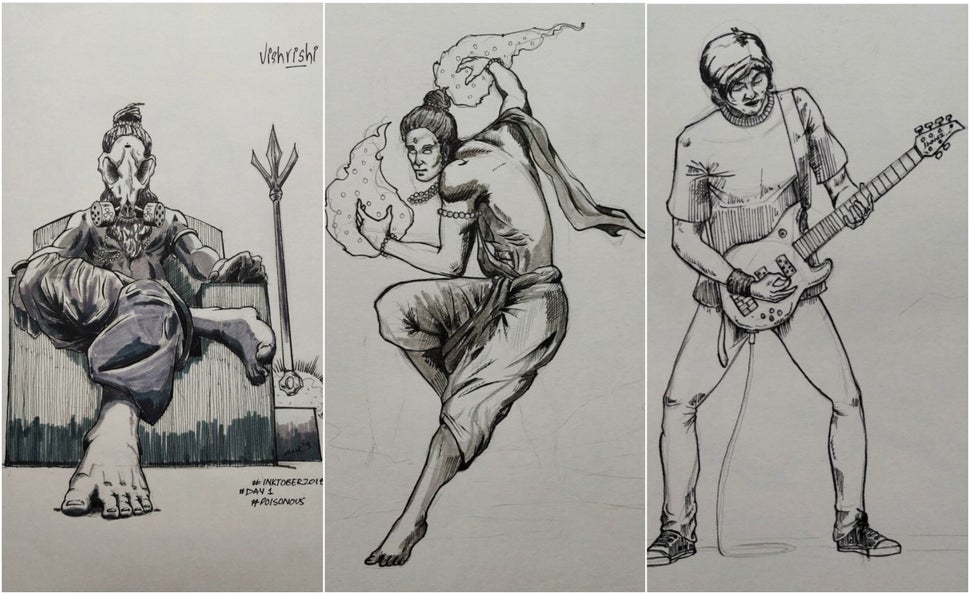 HYDERABAD — In his final hours on 2 July, Mark Andrew Charles, an IIT-Hyderabad student, wrote an eight page-long suicide note. In it, he said, "I'm a loser… Two years away from home, at the best institute, with the best of people around me, I wasted it all".
But the 25-year-old left behind a compellingly original work, which he had planned to submit as part of his final-year dissertation for his Masters in Design (M. Des) course, that belied his words.
In the graphic novel, The Superhero Journals, set in Charles's hometown of Varanasi, four teenagers-turned-superheroes take on a corrupt, vengeful state administration controlled by a masked, mystic religious figure—a yogi of sorts—who brands them 'terrorists' and 'anti-nationals' and orchestrates a manhunt.
Charles's friends from the two design schools where he studied—Banaras Hindu University and IIT-Hyderabad—plan to get the novel published soon in memory of the talented student who, an IIT peer said, had a huge "fan following" on campus.
Why did Charles take his life three days before he was supposed to submit his dissertation? His family says they noticed a change in him a few months into his second year at IIT. Was it the slump in his grades in the final year? The pressure of not getting a job through the campus recruitment programme? Could it have been the thought of struggling to pay back the loan his family took out to send him to IIT?
As a rural police station in Sangareddy investigates Charles's death "under circumstances raising a reasonable suspicion", it may be difficult to conclude with certainty.
But a peek into his dissertation gives a glimpse of a young man who thought deeply about what was happening in his country, someone who wanted to engage with politics through his writing.
'The Superhero Journals'
The first instalment of the eight-part series, that is inspired by DC superhero comics, opens with one of the teens, Ishaan, waking up from a nightmare "that has haunted him since he decided to fight for justice…"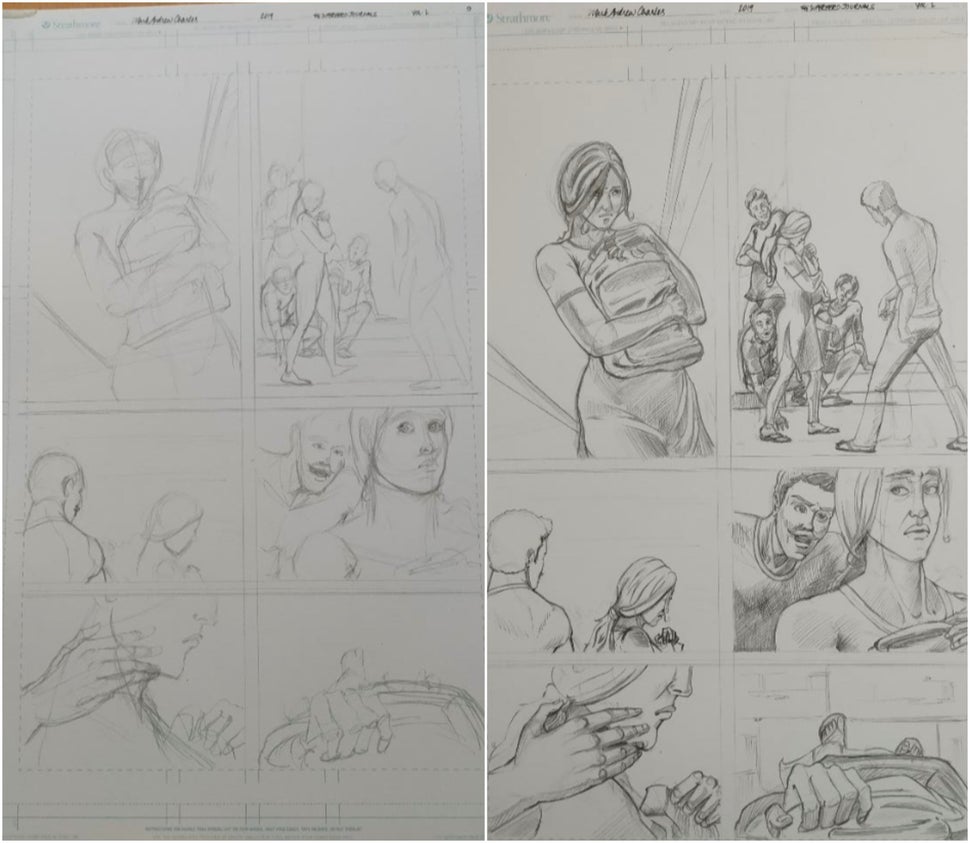 In a dystopian setting in temple town Varanasi, a corrupt cop, Inspector Vishwas Thakur, gangs up with an MLA, Batook Pandey 'Kadak', who was once a history sheeter infamous in Western Uttar Pradesh. The two are guided by a malicious sadhu, Vish-Rishi, whose face is hidden behind a dog's skull, fused with a gas filter canister. As the trio, who seem to stand for the Uttar Pradesh government headed by Chief Minister Adityanath, wreak havoc in the city, four spunky teens—a girl, Vishakha Singh aka Violet, and three boys—Rishab Kumar aka Shortjam, Ravi Mishra aka Omega and Ishaan aka Metashok—decide to fight back. The teens, who are trained in martial arts, don't just bust rowdy gangs, but also make a hitlist of the powerful figures who aid them.
Soon, the wrath of Vish-Rishi and his coterie is trained on the teen vigilantes. Like the many students in Indian universities—from Rohith Vemula in University of Hyderabad to the students in Jawaharlal Nehru University, New Delhi—who were penalised for challenging the status quo, the four are accused of indulging in anti-national activities and cornered.
As the colourful, dense plot thickens by the page, it is Charles's journey as a young artist from Varanasi to Hyderabad which stands out in his final-year dissertation, titled The Superhero Journals: An original and indigenous work of fiction in the style of the Graphic Novel.
Music, sketches and violence in Varanasi
Charles, who studied in Varanasi until he finished his Bachelors' degree, was a "good student"—84% in Class X and 82% in class XII—said his parents Nirmalya Choudhury and Abrian David Charles, both school teachers. But it was not his academic performance which made him popular everywhere he studied. Since his childhood, Charles was a musician and an artist. A 2011 YouTube video of him singing the anthem he composed for his school is still online, having received a modest 2,562 views.
All through his adolescence, Charles sketched, wrote stories and dreamt of becoming an illustrator. The idea of writing a graphic novel first came to him when he was doing his BA in Fine Arts at Banaras Hindu University, he writes in his dissertation. Echoing Joan Osborne's Grammy-nominated rhythm and blues number, What if God was one of us?, Charles wrote in his Masters dissertation, explaining his journey as an artist, "I thought, 'What if Superheroes were just people, normal human beings?'
The idea which came to him in 2014, as he took a walk on a stormy monsoon evening in Varanasi, became The Thunderstruck Boy, the story of a teenager who acquires superpowers after being struck by a lightning bolt. The draft included a prologue and one short action narrative.
His graphic novel quest did not stop there. He studied hard to crack the CEED (Common Entrance Examination for Design) for a year after he graduated from BHU with a CGPA of 8.4. In the test, written by around 10,000 students who vye for the 150 M. Design seats in the IITs, Charles scored the fourth rank, his mother recounted. He was happy to make the big move, but did not completely leave Varanasi behind.
In June 2017, when he reached IIT-Hyderabad, his student experiences at the uber-political BHU still informed his creativity. When Charles was in BHU, he had witnessed clashes between warring student outfits of political parties which left two students dead and many injured. He adapted these memories to fit his teen hero narrative in The Superhero Journals.
"I chose the backdrop of Varanasi. Reason being the rich political influence in a land of religion…," he wrote. The graphic universe he created was infused with a rebellious sense of justice, inspired mostly by V for Vendetta, Alan Moore's dystopian political thriller with anarchist leanings. The lines of this illustrated world, however, stood out in the strict, non-political, academic atmosphere encouraged by IITs across the country.
'A jolly good fellow'
On campus, Charles was the guitarist for most jam sessions and music concerts on campus. He had many friends, and had the reputation of a "jolly good fellow". But that kind of popularity does not always sit well in most IITs, said students who have spent some years of their academic life there.
"The IITs are closed campuses. Though there are music clubs, literary clubs and other such bodies which are meant to promote activities, only a few students participate," a student who has been in IIT-Hyderabad for the past five years told HuffPost India.
Academic conservatism is the norm in most IITs, said some students who took on the administration of IIT-Madras in 2015. Students with worldviews that clash with norms which govern the premier academic institutions often face opposition, they said.
K. Swaminathan, a member of the Ambedkar Periyar Study Circle in IIT-Madras, who graduated in 2018, said the institute, which was earlier the mentor institute of IIT-Hyderabad, clamps down on freedom of expression.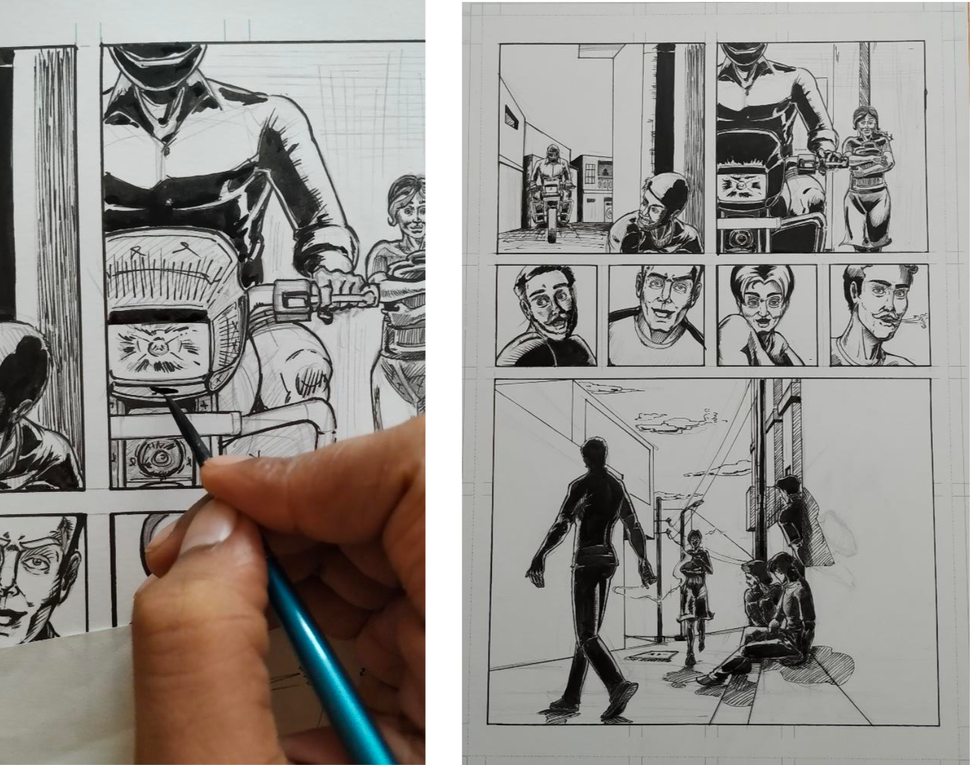 "To talk politics, hold discussions or even paste posters, we are expected to take permission. Permission can be denied on partisan grounds. Study circles including APSC are expected to renew permissions to function each year."
In 2015, IIT Madras decided to derecognise APSC, alleging the outfit of organising protests against Union government policies and advocating "hatred" against Prime Minister Narendra Modi. The institute also banned pamphleteering on campus.
Representatives of IIT Hyderabad and IIT Madras did not reply to questions.
Some IITs have started academic research which complements the policies of successive governments even as the institutes fail to critically study the Union's policies, another APSC member, Arjun Jeyakumar pointed out. "You don't find many academic projects which criticise the ruling government. On the other hand, IITs get funding to promote research which supports priorities of the government. Scientific validation and research of panchgavya (cow dung, cow urine milk, curd and ghee), which is in line with recent political pressure to protect the cow, is one example," he said.
In 2016, IIT Delhi held a 'brainstorming workshop' on panchgavya, after which it said it received 50 proposals from top research institutions on the topic.
The academic culture in IIT-Hyderabad is no different when it comes to imposing curbs on students. A student who joined IIT-H after completing his studies in a university where student politics was a common affair, said, "In IIT-H, not many student grievances reach the student body or the administration because most students internalise self-censorship".
An artist and the job market
Charles, however, was a student of the Design department, where creative freedom was not completely discouraged, according to accounts by faculty members and M. Des students at IIT-Hyderabad. In fact, until he reached his second and final year, he was pretty happy on the campus.
"He enjoyed his first year and was fine for the first three months of his second year. I started noticing a change in him later and it only worsened in his final semester. He started worrying about his grades and job prospects, even though we constantly reassured him," said his mother.
While IIT-Hyderabad authorities did not answer queries about Charles's grades, his family confirmed that they did slump in his final year.
But a close friend of Charles said he would be surprised if a poor academic record affected him so much. "Some design studios and other companies do not look at grades. Some even provide grade margin to recruit good designers," he said.
Though that may be the case, in his final semester, Charles did not land a job, even though he sat through the recruitment drive set up by one of the three companies which participated in M Des campus placements. This was unexpected, given that just around 150 IIT post graduates enter a thriving visual design job market each year.
An M. Des final year student, Charles's friend, explained the trick behind getting an offer letter.
"Getting a job is context-specific. A company may not like your work even if you are really talented because their requirement could be different from what you can offer."
The student hesitantly explained further, "Mark was a creative person interested in illustration and animation. A creative person needs creative freedom and he always believed in it."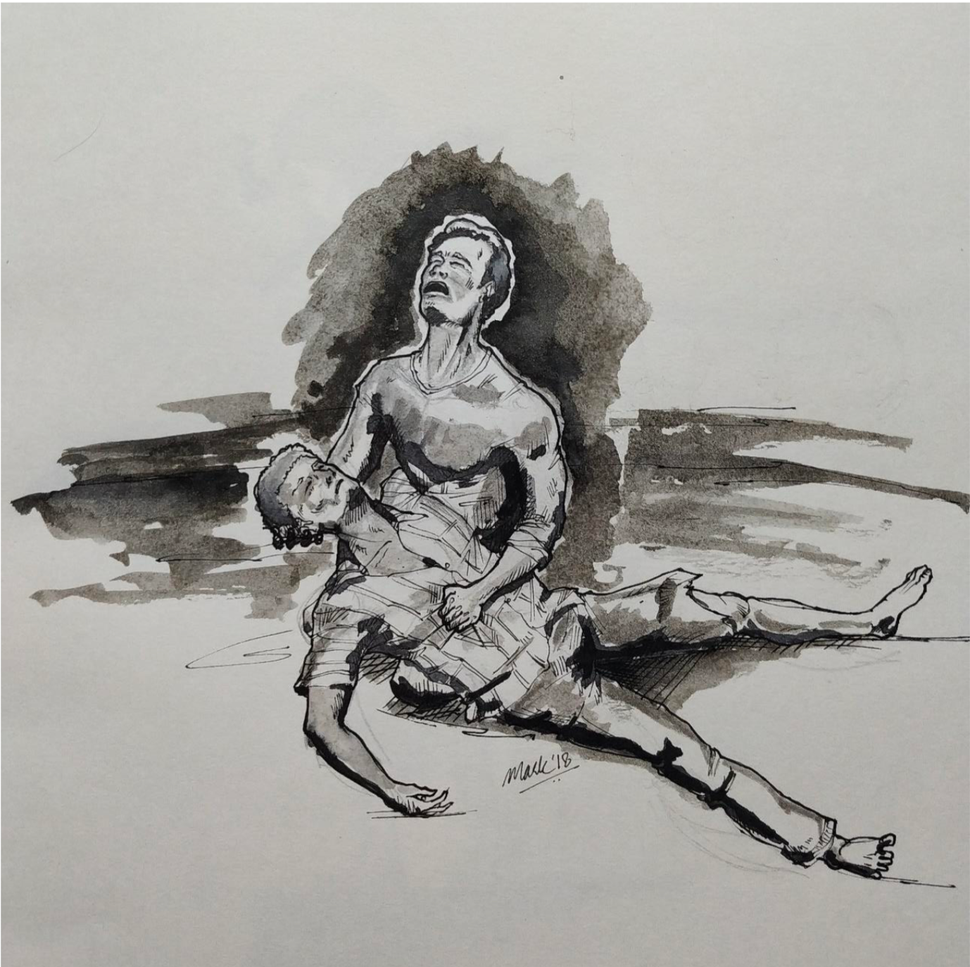 Did Charles' interests and work, which includes The Superhero Journals, not suit the job profiles offered by MNCs and studios? His friends would not comment. But, they said, Charles did have a back-up plan—beginning a visual design start-up.
Entrepreneurship, however, is not everyone's cup of tea and could be beyond the reach of students from middle-income homes.
"We took a student loan of Rs 2,54,000 to cover IIT expenses. The principal amount was supposed to be deducted from his first salary," said his mother.
When he did not get a job through the campus placement cell, Charles applied for a teaching job at a private university in Ujjain. After two rounds of interviews, he did not hear from them, his mother said. Did he experience a conflict between the artist in him, who sketched a metaphysical political thriller, and the young man who wanted to secure a job to pay back his loan?
"There are students who get placed in various companies under various salary slabs. Sometimes, one ends up yearning for a good pay package and a secure job," said his friend.
Charles's suicide note reads, "I don't have a job, probably wouldn't get one. No one hires losers! My grades suck…". Moreover, he felt that he had failed his parents, who "made sacrifices for him", indicates the note.
IIT-Hyderabad denied any drop in the number of placements in the institute. The M. Des department had logged 86% placements this year, though Charles did not make the cut.
In a scorching Varanasi summer, Mark Andrew Charles, the young man who loved thunderstorms, was laid to rest at St. Paul's Church on July 5, the day he had planned to submit his Superhero Diaries. The final page of his dissertation reads, "To conclude here, I would say… what would have been a project long rejected and forgotten, has come this far. Never lose hope."
If you or someone you know needs help, the International Association for Suicide Prevention has a list of resources here. You can also find a list of state-specific helplines on the Aasra website.