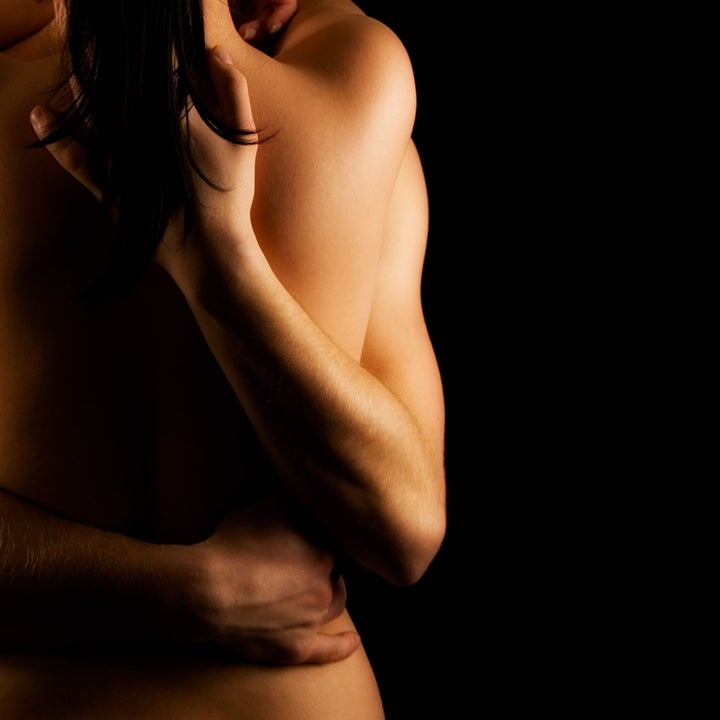 Love and lust are very different -- especially when it comes to a marriage.
Keeping the love alive is relatively easy, but maintaining passion for one another after years of marriage is damn near impossible.
In a recent article in The New York Times, Sonja Lyubomirsky, professor of psychology at the University of California at Riverside, explains the limits of lust in long-term relationships. She says that we can expect to stay turned on to our spouses for about two years and then perhaps again 18 or 20 years later when the kids go off to college.
So what are you supposed to do during those not-so-steamy 18 years?
The key is to keep it fresh -- make your marriage feel new and exciting. We all know what familiarity breeds and it's not desire! We humans are hard-wired to get excited by novelty. If you are striving to "keep it hot" with your significant other, you are not alone. Even Brad and Angelina have to work at it. And when children enter the mix, finding the time and motivation makes it even more of a challenge.
There might be light at the end of the 18 year-long tunnel, but it will take some creativity and initiative to make it through. I'm not there just yet as our kids are still in school, but my husband and I try to be innovative to impart renewed energy into our marriage.
Here are some tried and true tips on how to keep things interesting in your relationship:
1. Move: A new space or neighborhood can really shake things up and invigorate your lives together. My husband and I have moved at least six times in the last 14 years for a variety of reasons. In retrospect, these moves have kept our lives from getting stale and predictable. If you can't afford to move (and who can these days?), a simple, cheap and easy alternative is to redecorate -- paint the walls fun colors and move the furniture around. The point is to make some changes in your environment so even the old feels new again.
2. Go on separate vacations: Travel with a friend and take a break from each other. If you've been married for several years, this should be a welcome suggestion rather than a threatening one. A separate trip reminds you that you are each independent individuals, with different friends, hobbies, and interests. You will regain that sense of self and come home a whole person with new and (hopefully) exciting stories to tell.
3. Get a new look: We humans are visual creatures. When someone changes their look drastically, it startles the senses of their loved ones who have grown accustomed to seeing them in a certain way. There's a comfort in being "accustomed to" something, but there's also a predictability which can be deadening. We need to stay awake in our relationships -- not go on autopilot!
A makeover might be the order of the day. It's still the same you, but because you look different, your partner may feel like he/she is with someone else. Our brains and our bodies crave variety! Because hair, or lack thereof (I love bald men!) is one of the first things others notice, it's easy to start by cutting or coloring. This suggestion is not just for the ladies. Men, who may not have it on their head to play with, can alter their appearance by growing a moustache (very hip right now) or a beard. Experiment with your clothing choices, too. You don't need to be an actor to change your persona.
4. Have a quarterly update: Get a friend or an in-law to watch the kids and spend a night in a hotel together. Make it a mini vacation and purposely do things that are not part of your normal routine. If you usually drink wine, go for that martini. If you typically wear jeans, dress up in cocktail attire. It's time to rediscover each other in a different context -- away from home, hearth, and kids. Relax and unwind together. Don't discuss the children or the cable bill. Talk about how you met and your first date. Reminiscing will remind you both about why you chose each other. And you'll be amazed at how much more fun sex can be without worrying that the kids can hear you.
The Four Seasons Hotel chain is running a campaign called The Spark, which might help couples shake their doldrums (and get a room). The website includes a quiz for couples with fun questions to ask such as, "What's the first thing each of us said to the other? (Hi, doesn't count.)"
5. Go to a strip club -- together or stag: Going to a strip club is the closest you can get to "cheating" without any real ramifications. Gentlemen's clubs always appreciate it when guys bring their wives and the female strippers welcome the ladies. The reverse is also true -- you can bring your husbands along when you want to watch pretty boys dance and strip.
What's the benefit to your marriage of going to a strip club? The stripper looks, smells, and feels different than your spouse, and the novelty might give you something to think about later when you're with your partner. If you're really daring, watch your mate get hot and bothered by a lap dance and then find a nearby bathroom and sneak in together. If strip clubs aren't for you, how about going to a bar and taking turns flirting with someone else -- while your spouse is watching you? Some kind of sexy, shared experience is what every couple needs to get through the long haul.
Time flies when you're having fun. It'll be 18 years before you know it.