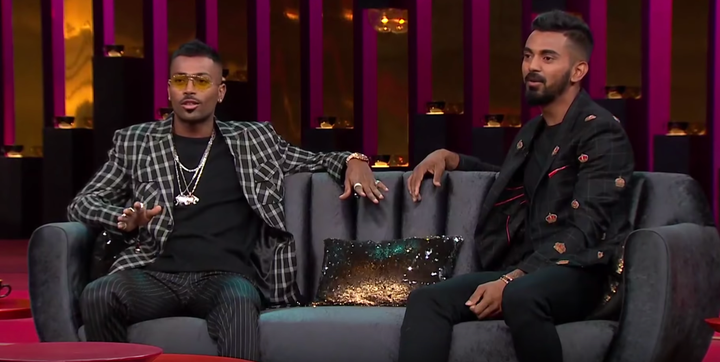 The episode of Koffee With Karan featuring Hardik Pandya and KL has been pulled down by streaming platform Hotstar amid controversy over Pandya's comments on the show.
While the show airs every Sunday on Star World, it is also available for streaming on Hotstar.
Pandya's comments sexist and racist comment drew flak from all quarters.
Pandya took to Twitter to apologise for his behaviour.
Pandya and teammate KL Rahul were Wednesday issued show cause notices by the BCCI for their remarks on women which triggered a social media storm. Regret and not apology was what Pandya offered in his reply.
"I made an appearance on the chat show where I have made certain statements without realising that these could be disrespectful and offend sensitivities of viewers for which I am sincerely regretful," stated Pandya's response, a copy of which is with news agency PTI.
"I would like to assure you that there was no malice or any sort of ill-intent on my part to offend anyone or portray any section of the society in bad light," he added.
Pandya vowed never to repeat the behaviour.