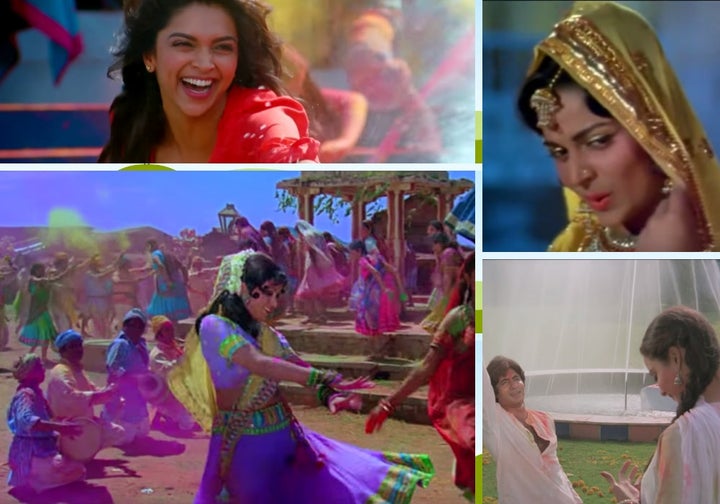 No Indian festival is complete without song and dance, and Holi is no exception. And thanks to Bollywood, we have a bunch of songs that celebrate Holi.
While we have heard these songs play on loop, over and over every year, they never seem to get old. As you gather with your family to celebrate this festival, here are a bunch of the quintessential Holi songs to play this year, like every year.
1. Rang Barse from Silsila
If you don't play this song, is it even Holi?
2. Holi Ke Din from Sholay
A close second to Rang Barse, this is song is also staple to every Holi playlist.
3. Piya Tose Naina Lage from Guide
This isn't a dance number, and neither do most people relate it with Holi. But it's a beautiful song to listen to when you're too exhausted to dance anymore, but still don't want to let go of the Holi feels.
4. Saat Rang Mein from Akhir Kyon?
Clueless Gen Z peeps — you're welcome.
5. Balam Pichkari from Yeh Jawani Hai Deewani
Is it a party if there's no Balam Pichkari being played?