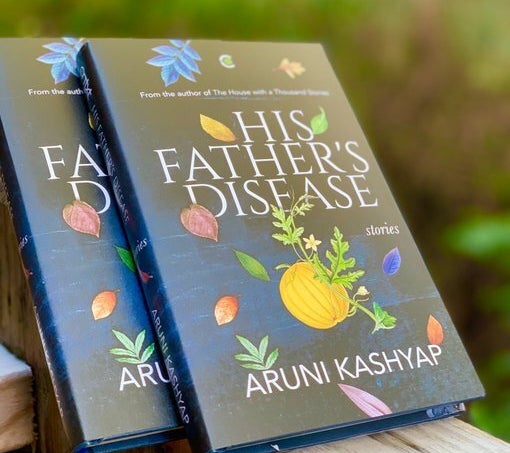 Aruni Kashyap's first novel The House with a Thousand Stories was predictable, albeit honest and necessary. But his latest short story collection His Father's Disease treads on uncharted territory hitherto unexplored in writings from the author's homeland Assam. In the first story "Skylark Girl", a young woman from the audience asks Sanjib, who writes in Axomiya, why he decided to write about the magical tale of Tejimola instead of the violence that engulfs Assam. In His Father's Disease Kashyap precisely embarks on a journey to undo this stereotype, the single story surrounding his homeland. He makes no effort to play safe by catering to the mainland's expectations from a writer coming from India's Northeast. With the first story itself Kashyap plunges headlong into murky waters without losing sight of his goal – to narrate the tales of displaced individuals desperately negotiating home.
The myth of home as a safe haven is subverted in Kashyap's stories—for Bablu and his brother in "Bizi Colony", home is a battleground; for Anil in the titular story and Matt in "After Anthropology", home is unaccommodating of their dreams and desires; for Tejimola, home is an illusion; for Rubul from "Like the Thread in a Garland", home is not his house but Nishad, his best friend. For Axomiya author Sanjib, home is a sense of belonging that comes from being included in an anthology published from the capital. Kashyap efficiently shatters the myth of the home as a spatially localized unit.
Be it in Minnesota, Michigan, Maloybari or Teteliguri, each soul is desperately searching for a home, to feel at home. Kashyap extends this idea of home to the body by using alternate sexualities as a trope – Anil might have made an extension of his home in an attempt to get some personal space, yet because he is homosexual he does not feel "at home" in his own body. He finds momentary solace and a sense of belonging in the arms of Gurmail Singh only to be later engulfed by the fire that destroys him and the house he grew up in. In "After Anthropology" Matt returns to the home of his childhood only to return disillusioned. He finds his home in a hotel room in the arms of his husband Raj.
Food becomes another trope through which the idea of home is further explored. At the conference luncheon in "Skylark Girl" Sanjib feels awkward amidst a sea of food unfamiliar to him–"The labels didn't mean anything to him: paella, tortillas, fajitas, quesadilla, guacamole"–quite similar to the awkwardness he felt when he had walked on the marble floor of Riti's house with his tattered slippers, or when he sat at the conference auditorium among well-dressed people who spoke fluent English. In "Minnesota Nice" Himjyoti does not mind Mike's odd pronunciation of the word "dal". The fact that his American flat mate likes dal gives him a sense of comfort which is crushed later on in the story when Mike sprays a sanitizing spray near Himjyoti to get rid of the "Indian smell". In "Before the Bullet" Digonto is in a hurry to reach home so that he can drink "home milk, unfrozen vegetables and real rotis" after years of drinking Hy-vee and Walmart Whole Milk in Indiana. In "For the Greater Common Good" when Neerumoni wonders whether it is her late husband Horokanto's ghost that is causing all the havoc, she leaves a meal with Horokanto's favourite dishes on the western side of the house, to appease the ghost and make it feel at home.
Kashyap makes use of the figure of the mother/stepmother to further illustrate the idea of home. In "Bizi Colony" when his mother threatens to jump of the terrace, drug addict Bablu falls at her feet and asks her not to do so because he believes she is the only person in the world who loves him truly. Rubul's friend Nishad in "Like the Thread in a Garland" offers him greater comfort and saner advice than his own mother. No wonder he finds his home in him. In "The Umricans" Himjyoti cancels his long awaited trip to his hometown because his mother is no more–"Your father weeps. […] You tell him you will not come, because there is no point now, and when he hangs up, tears stream down your cheeks, and you mourn the young boy inside who has died along with your mother." Romola's treatment of Tejimola and Delhi's treatment of writers like Sanjib is no different. Kashyap skillfully interweaves the magical and the real to drive home his point.
Diseases find their home in human bodies, minds, and sometimes the way humans think and perceive the world. Bablu's depression has its roots in the violence his father unleashes upon him while he is growing up. It is his father's disease after all looking for a home and finding it in a different shape and size in both the sons. It breaks their home and their lives. In Teteliguri, Neerumoni assumes Anil's homosexuality is a disease he inherited from his father and that Section 377 is a phone number that can perhaps solve her problems. In Sioux Falls, Tony cannot accept his son Matt and Raj as a gay couple. Sitting in two completely different corners of the world, Neerumoni and Tony are no different. Their diseases are ignorance and bigotry.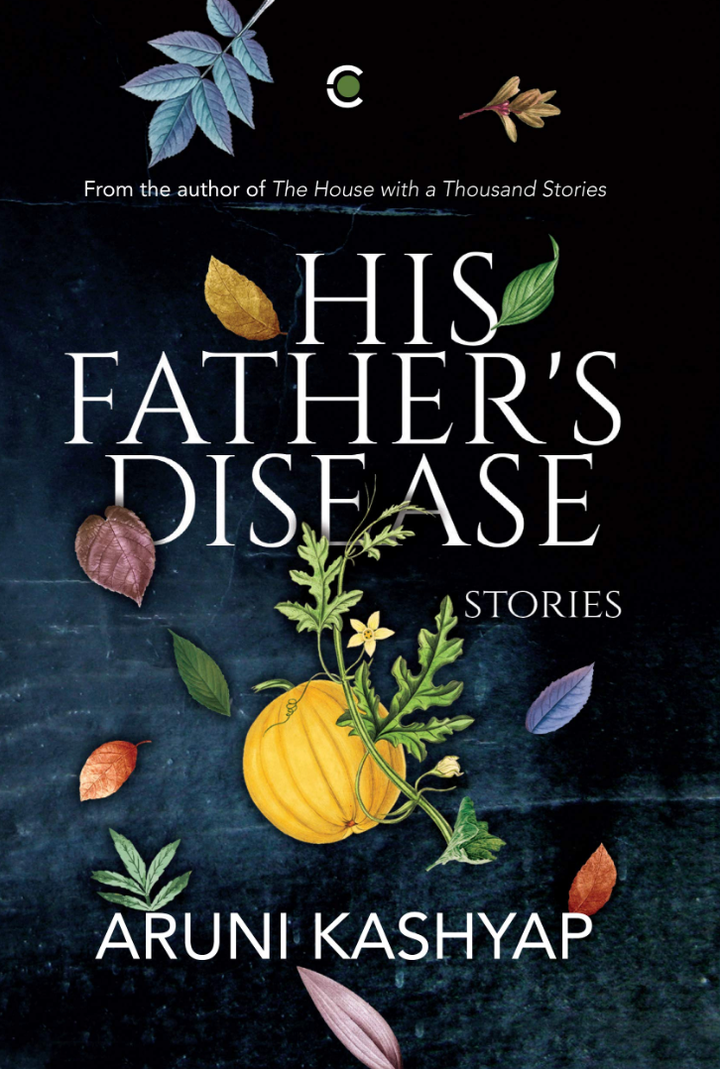 In The House with a Thousand Stories, Kashyap used the house as a symbol of the nation or the homeland, a possible site for the unraveling of numerous stories. He carved a niche for writers from Assam by telling a tale rooted in his homeland and the reader's idea of it. Having done that, in His Father's Disease Kashyap makes his characters wander away from their homes in search of a sense of belonging in a world where they constantly feel alienated. In "From the Myth to the Wake of Home: Literary Houses" Virginia Woolf says that in adult fiction the knowledge of being stranded alone in the world is what the protagonist struggles with. This quest for home and need to arrive at a conclusive definition of what constitutes home is the purpose of Kashyap's book. The reader may not get what s/he anticipates, just like the young woman in the audience who wants Sanjib to write about killings and bombings only to be disappointed in the end. In His Father's Disease Kashyap's stories have drifted and floated from the house, looking for a home in the readers who would read them.