The launch of Fitbit's first smartwatch, Ionic, took the fitness world by storm with its top-notch features. Last year, Versa was launched and had a large number of takers for its great design, enhanced battery life, advanced fitness and sleep-tracking features. With Versa 2, Fitbit has raised the bar even higher with new and innovative offerings such as Amazon Alexa and Spotify integration, striking a perfect balance between lifestyle and wellness!
Let's look at what makes Fitbit Versa 2 a must-have:
The Fitbit Versa 2 comes with a new and improved AMOLED display - the original Versa had an LCD one. With this new display, the colours are brighter and more vivid, enhancing the user experience even further! What's more, it also gives the watch an always-on display.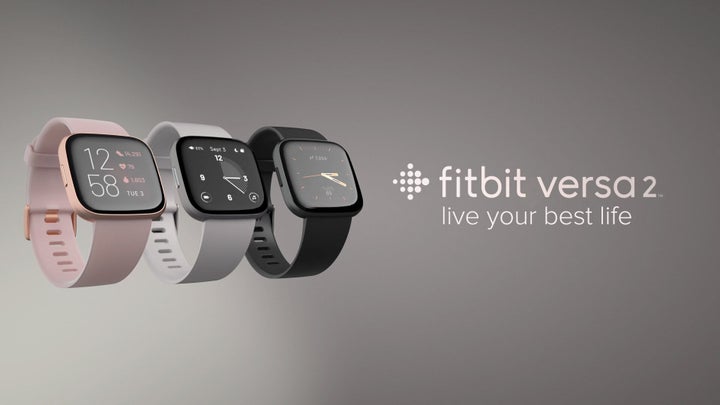 ● Pep up your mood with Spotify
Enjoy your favourite music while you workout, with Fitbit Versa 2's integration with Spotify. You can control your Spotify app, store and play over 300 songs right on your wrist. Isn't that a great way to make your fitness regime more fun and exciting?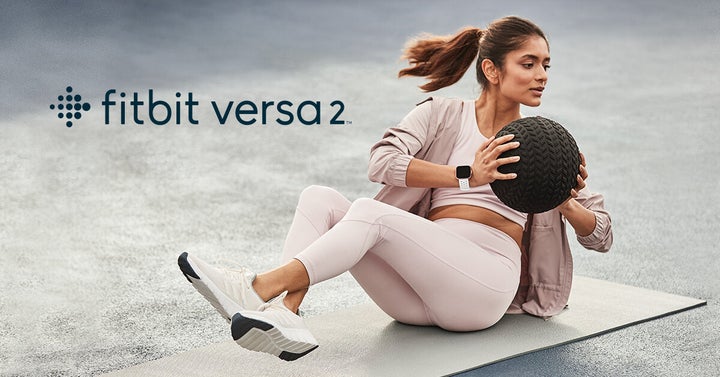 Fitbit has always been synonymous with a sleek and stylish look, and this time is no different! The Fitbit Versa 2 has a premium finish and beautiful display (with a larger display area) that gives you a versatile device you can wear all day. It has made the operation simpler and the functionality is high, just like always.
Now this is a big reason to celebrate - with the way we use our gadgets today, lasting for over five days sounds unbelievable, doesn't it? It is completely true - the Fitbit Versa 2 easily cruises through six days without the need to plug in, even after you work out, or use its multiple features.
● Accurate sleep tracking analysis
A good night's sleep is pivotal to good health - with Versa 2, you can learn about your sleep habits and improve them. It gives you a personalised Sleep Score based on your sleep data. In addition, it can also give you information about sleep stages, thereby telling you about the quality of your sleep. Besides, you can also put your smartwatch on sleep mode to disable notifications, when you're in deep slumber.
● Integration with Amazon Alexa
Thanks to the seamless integration with Amazon Alexa, the Fitbit Versa 2 helps you find nearby businesses, monitor the weather forecast, set alarms, and create and edit lists. You just need to press the button and speak to get all your work done!
● Healthy living with Fitbit Premium
Fitbit has always been known to promote health and fitness, and this time it has upped the game even further. With Versa 2, users now have access to Fitbit premium. Premium turns the stats on your wrist into personalised health and fitness guidance tailored just for the user. With customised programmers, personal insights, advanced sleep tools and thousands of unique workouts, Premium helps the user shape better habits and a healthier life.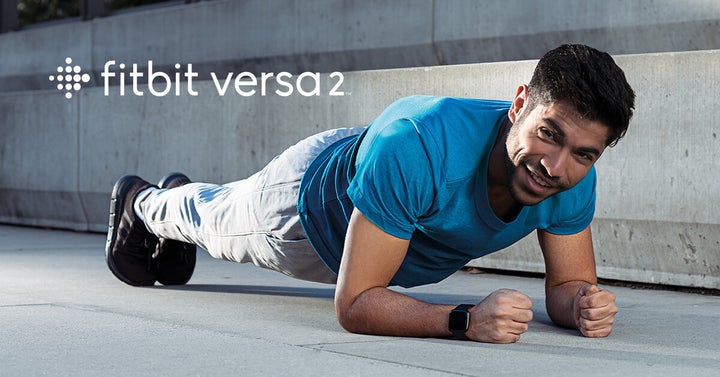 ● Apps, notifications and voice reply
With your Fitbit Versa 2, you can receive notifications for calls, texts, calendar and apps, when your phone is nearby. If you're on Android - you can also reply to texts from your watch, using your voice.
When it comes to community, Fitbit is just like social media. You can customise your wellness interests and share tips or receive the daily dose of motivation you are looking for, using the Community tab! There are millions of users here, so you can engage with each other to gain better insights on health and fitness.
Fitbit's Versa 2 is a great smartwatch with a range of innovative features, best suited for both lifestyle and fitness connoisseurs.