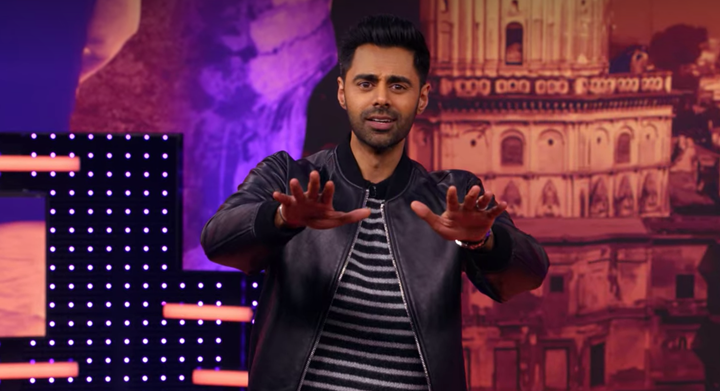 On Friday, he had tweeted a clip from his upcoming episode with the caption, "CAA + NRC + more this Sunday on Patriot Act".
As Huffpost India noted before, the comments on this tweet ranged from praises to warnings of getting the facts right. Minhaj's tweet had built up hopes with several fans saying they were looking forward to the episode and thanked him for covering this (see here, here, and here).
However, the recent episode is about "How America Is Causing Global Obesity" and has Minhaj explain how US policies and companies help spread obesity and poor health around the world.
Before taking off for the holidays, the host gives some updates on some of the stories. And that's when he mentions CAA, NRC and Article 370, but it's not for more than two minutes.
"The other country that has made serious authoritarian moves is India. Since our last update, Prime Minister Modi has gone mask off on Muslims. In August, he revoked the special status of the formerly autonomous Muslim majority state of Kashmir. He moved in thousands of troops and cut off the region's internet access. Most Kashmiris still don't have internet. Think of everything they have missed — The Buttigieg dance, the Peloton ad, hot Kumail Nanjiani.
"For Modi, messing with Kashmiri Muslims was just the start. He effectively stripped two million people of their citizenship, most of them Muslim. And now, his party passed a law to fast-track citizenship for migrants, except Muslims. Do you realise how crazy this is?" Minhaj says in the episode.
Several people on Twitter have called him out for using CAA and NRC as a "clickbait".