Gwendoline Christie showed up to the 71st annual Emmy Awards on Sunday in a look fit for a Westerosi queen.
The "Game of Thrones" star rocked a luxurious red cape held in place by a golden lion ― perhaps a reference to her character Brienne of Tarth's lover, Jaime Lannister, whose house sigil was a golden lion ― accompanied by embroidered details and a red lipstick.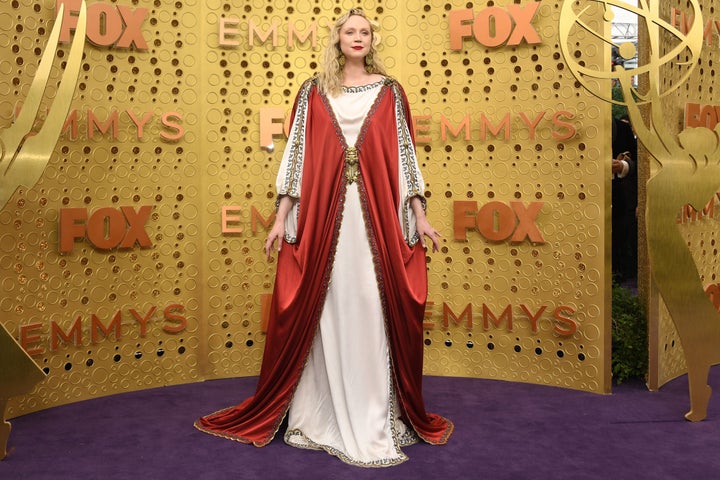 Christie submitted herself for Emmy consideration this year and nabbed a nomination for Outstanding Supporting Actress in a Drama Series.
Evoking everything from Renaissance fairs to Brutus vibes, her powerful look was very well received on social media and in press coverage: