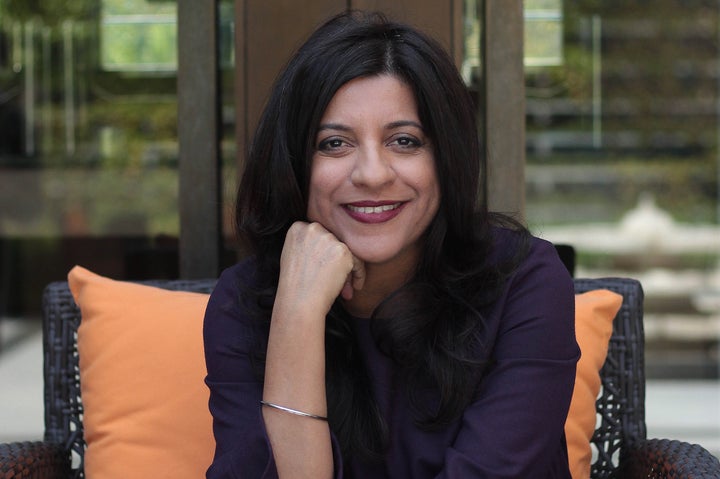 Zoya Akhtar, who has long been a champion and an attendee of the Mumbai Film Festival (which runs from Oct 17 - Oct 24), was down at the festival's word-to-screen event, a pre-festival marketplace that's basically like Tinder, matching film producers with authors and publishers for potential screen collaborations.
While the filmmaker, who graduated in literature and sociology, appears thrilled to be part of the MAMI program, she's beaming for another reason too. This Sunday, the Film Federation of India, announced Gully Boy as India's official entry to the 2020 Oscars.
What was her reaction? "I was getting a blow dry done and that's when Aparna Sen (head of jury) called. I let out a loud shriek, much to the shock of those around me. It was unexpected and out of the blue. Just a few days ago, Lust Stories had gotten an Emmy nomination. It was an insane moment. I just don't want this week to end."
The Dil Dhadakne Do maker says that she's psyched about the chance that the FFI has given to the movie and now plans to 'run with it.'
"Every year, whichever film gets the nomination, there's a debate around it. The reactions are always polarising. Can I do anything about it? No. What I can do is make the best out of this opportunity and getting it out there in LA."
After our conversation, Akhtar is running for a meeting where the producers plan to discuss their Oscar strategy. Given the intense competition in the Best Foreign Film category this year - South Korea has sent Bong Joon-Ho's Palm d'Or winner, Parasite, while Spain is going with Pedro Almodóvar festival darling Pain and Glory - it'd require a lot of campaigning in Los Angeles to get the Academy's attention.
"See, we can't get people to like the film, what we can do is get as many Academy voters to watch the film. And we're going to do our best and get the best resources to get the film viewed. If we don't, it'd just be unfair to the film and those who voted for it."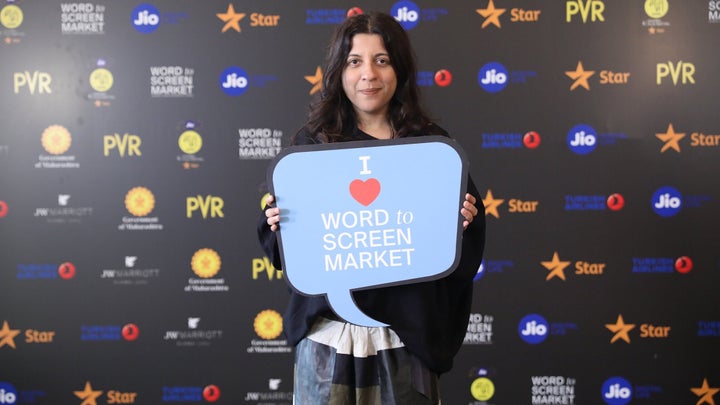 As she hobnobs with publishers and authors at the MAMI marketplace in Juhu's JW Marriott hotel, Akhtar, who watches films, binges TV shows and reads in equal measure, is quite bullish about MAMI's word-to-screen initiative.
"To me, this is smart," she says, sipping on her coffee. "This isn't a noble cause but a smart move that's practical and strategic, like a marriage between the literary world and cinema" she says of the market that hooks up producers with publishers.
In the current edition, 28 publishers, including HarperCollins, Penguin Random House, and Juggernaut Books participated and had day-long meetings with streaming studios such as Netflix, Hotstar and legacy companies like Karan Johar's Dharma productions.
More than anything, Akhtar sees the opportunity as a refreshing departure from the star-system. "We are at a point where you don't need that big star anymore. The stories are the stars. As a creator, that is immensely liberating because you aren't caught up in the date dilemma, waiting for a star to get free."
Between literature and cinema, what's her go-to place for mental peace? "I think you can't interchange them. They're very different experiences. Both film and book hit powerful but very different spots. Having said that, reading is therapy for me."
Her favourite book adaptation? "Wizard of Oz."
And who does she think is a director who has managed to elevate the literary content in screen adaptations?
"Stanley Kubrick, undoubtedly."
"He has taken very, very difficult books and turned them into cinematic masterpieces," she says.
"Just look at the consistency with which he's delivered path breaking films. The books he's adapted from - whether its A Clockwork Orange, The Shining or 2001: A Space Odyssey and Lolita. it's stunning the way he's captured the essence of these seemingly unadaptable books ― these aren't titles that you read and go, hey, let's make a movie out of this. But with his films, I was able to experience the same feelings I felt while reading the books."